Julian Bond's Last Campaign: Housing Equality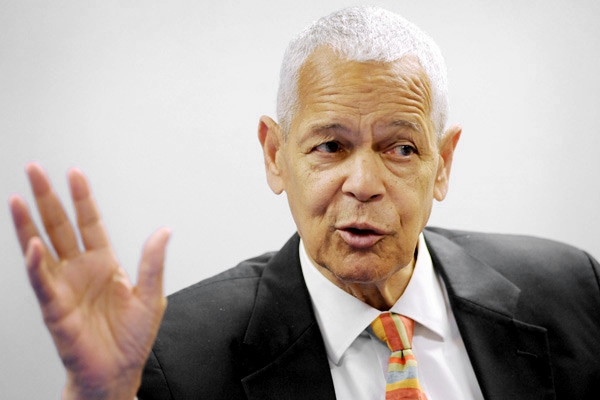 The news from this weekend regarding the death of former NAACP chairman and Georgia state legislator Julian Bond at the age of 75 brought about numerous tributes to his tireless work within the civil rights movement of the 1960s. However, overlooked in much of the press coverage on Bond's life was his final political advocacy effort to ensure for housing equality on behalf of LGBT Americans and African-Americans.
On July 8, Bond used an op-ed column on Advocate.com, the online site for the monthly LGBT-oriented magazine The Advocate, to that LGBT Americans were not victim to discrimination in housing and other aspects of the American experience.
"It's time to take action to end this discrimination," Bond wrote. "It's time to add concrete protections for LGBT people to existing civil rights law, ensuring that sexual orientation and gender identity enjoy similar treatment as religion, national origin, and race; and guaranteeing nondiscrimination protections in employment, housing, public spaces and services, education, federal funding, and other areas. It's time for true federal equality: Nothing more, nothing less."
The Fair Housing Act of 1968 makes no protection for Americans based on sexual orientation or gender identity. However, Bond did not specifically call for updating that legislation. Indeed, in a 1988 speech before the National Neighbors Conference, Bond openly criticized the Fair Housing Act on its 20th anniversary as a failure because it failed to the federal government enforcement powers, thus creating what he described as "an ugly stain of bigotry to run unchecked through banks, rental offices and real estate firms across the United States."
More recently, Bond was unimpressed on the depth of housing equality. In a speech delivered this January in New Orleans as part of the Martin Luther King Jr. Day observance, Bond reiterated that racial integration was still a "distant dream" in many neighborhoods, and that the inability to move beyond segregated neighborhoods created further socioeconomic tumult.
"When you're segregated in housing, you're set aside from the best schools, jobs, the best of everything," Bond said.