NMP Presents: The 25 Most Connected Mortgage Professionals of 2015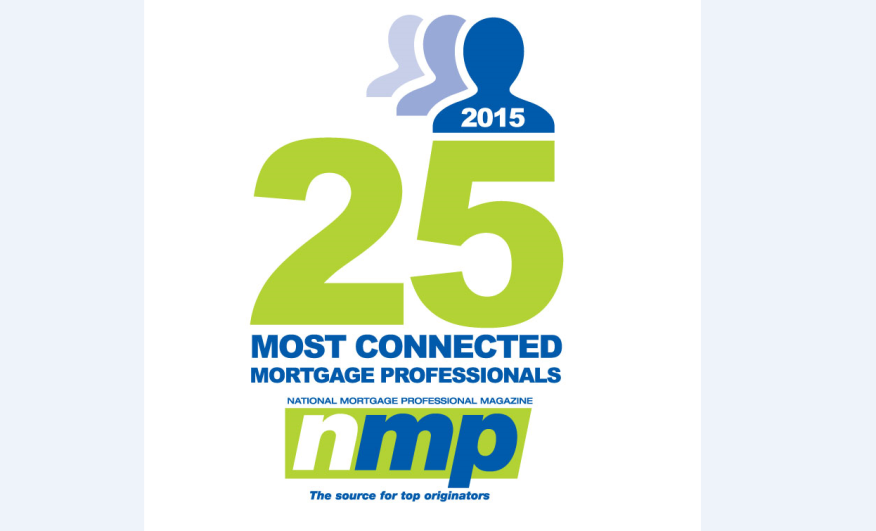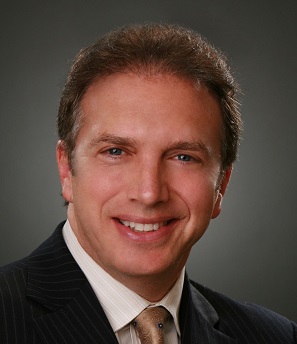 Michael Borodinsky
Blog: TheNewsFunnel.com (staff blogger)
Facebook: Facebook.com/MikeBorodinsky
LinkedIn: LinkedIn.com/in/MichaelNewHomeMortgage
Twitter: @MikeBorodinsky
Web site: MichaelNewHomeMortgage.com
A graduate of the University of Delaware and a 30-year mortgage industry veteran, Michael Borodinsky has funded more than $4 billion in residential mortgage loans to 12,000-plus customers over the course of his career. He was awarded the 2012, 2013 and 2014 Five-Star Professional Designation, which honors the best mortgage lending officers via customer service rankings and has been ranked among the top originating loan officers nationwide for the past 15 years.
---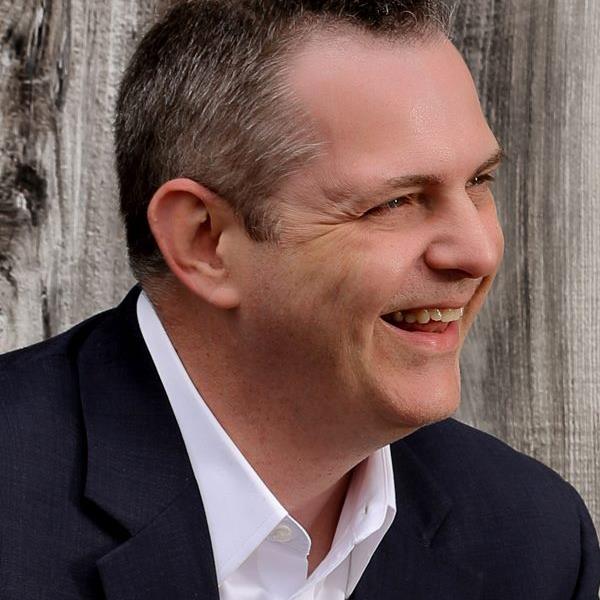 Tim Davis
Facebook: Facebook.com/MarketingEvangelist
Instagram: Instagram.com/TheMarketingEvangelist
LinkedIn: LinkedIn.com/in/TimDavisOnline
Twitter: @MTKGevangelist
Tim Davis is the national sales coach for Movement Mortgage and founder of Personal Branding Mastery Seminars for agents. In addition to coaching and sharing best practices, Tim is also a speaker and author of several best-selling books, including The Daily Difference, The Motivation, Inspiration and Action Plan for People Who Want to Accomplish More!
---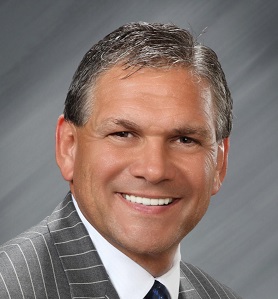 Rick Floyd
Blog: ChasingExcellenceBlog.com
Facebook: Facebook.com/RickFloydREMN
LinkedIn: LinkedIn.com/in/RickFloydREMN
Twitter: @Rick_Floyd
Rick Floyd is a connector online and off. Through his cross-country travels for HomeBridge and weekly "Chasing Excellence" video blog, Rick is constantly forging new relationships and helping others achieve the same level of success he strives for both personally and professionally. When he's not on the road or in the studio, you can find Rick spending time with his family, cheering on the University of Georgia Bulldogs or leading what he defines as "The Greatest Tailgate in All of College Football."
---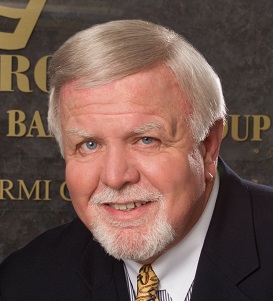 Greg Frost
Facebook: Facebook.com/GregFrostSr
LinkedIn: Goo.gl/dvG8mm
Twitter: @GregFrostSr
Web site: FrostMortgage.com, GregFrost.com
YouTube: YouTube.com/User/FrostMortgage
Greg Frost is mortgage lending's first Billion Dollar Originator. He is the national training director at Primary Residential Mortgage Inc. (PRMI), an author, trainer and Mortgage Bankers Association (MBA) National Advocate.
---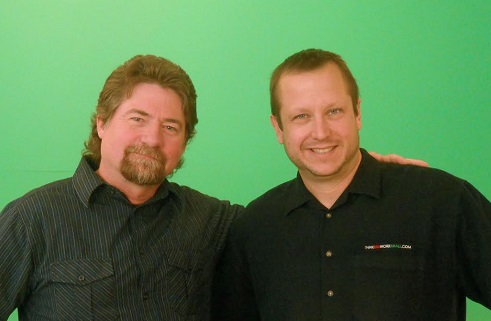 Frank Garay and Brian Stevens
Facebook: Facebook.com/FrankAndBrian
Web site: TheNationalRealEstatePost.com
Frank Garay and Brian Stevens are the hosts of The National Real Estate Post, one of the most widely watched daily shows in the mortgage and real estate industry. Frank and Brian are also partners in Listing Booster, a co-marketing tool for loan officers and real estate agents and co-owners of MoveTube, the world's first and only interactive smart TV property search channel.
---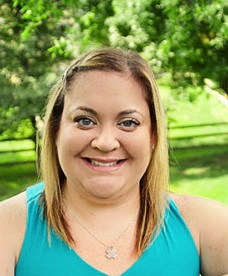 Amy Goldstein
Facebook: Facebook.com/AmyBMIC
LinkedIn: LinkedIn.com/pub/Amy-Goldstein/7/b71/724
Twitter: @AmyBMIC
Web site: BMICMortgage.com
Amy Goldstein has been a mortgage originator servicing Maryland; Virginia and Washington, D.C. since 2001. Amy uses social media to keep in touch and inform clientele and colleagues of the ever changing mortgage industry.
---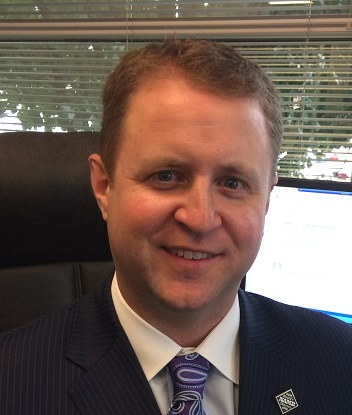 John H.P. Hudson
Facebook: Facebook.com/MortgageYou
Google+: Plus.Google.com/u/0/+JohnHPHudson/posts/p/pub
LinkedIn: LinkedIn.com/in/JohnHPHudson
Twitter: @JHPHudson
Web site: MortgageYOU.com
YouTube: YouTube.com/c/JohnHPHudson
John H. P. Hudson, vice president of Mortgage Financial Services, is a member of the board of directors and Communications Committee Chair for NAMB—The Association of Mortgage Professionals. "I don't care if you are a mortgage broker or a mortgage banker … If you are in the business of helping consumers with homeownership, then you have got to be engaged and supportive of your trade associations," said Hudson. In addition to engaging with his extensive industry network, John is currently spearheading NAMB's #MortgagePro Social Media Contest.
---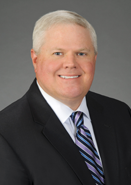 Jason Hultgren
KLOUT: Klout.com/LenderJason
LinkedIn: LinkedIn.com/in/JasonHultgren
Twitter: @LenderJason
Web site: AmeriSave.com/lo/JHultgren
Jason Hultgren has embraced the fast-paced changes in the mortgage industry, as well as disruptive technologies like social and digital media early on in the cycle to leverage as a competitive sales and leadership advantage. "Social media has allowed me to position myself as a thought leader in my markets, with my centers of influence and in the mortgage industry. Social media has also helped me grow my personal brand and my professional reputation," said Hultgren.
---
Mat Ishbia
LinkedIn: LinkedIn.com/pub/Mat-Ishbia/14/9a/a8a
Twitter: @Mishbia15
As president and chief executive officer of United Wholesale Mortgage (UWM), Mat Ishbia leverages social media to echo his advocacy for brokers and educate mortgage professionals by posting on industry regulations, thought leadership and breaking news.
---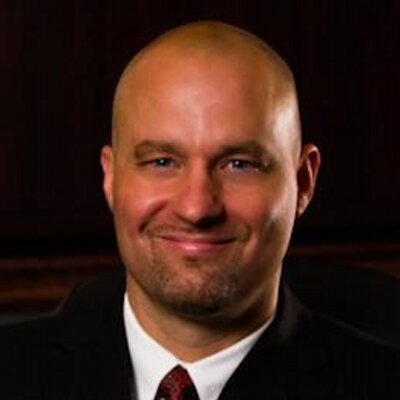 Chad Jampedro
Facebook: Facebook.com/GSFMortgage?ref=hl
LinkedIn: LinkedIn.com/pub/Chad-Jampedro/1/41/a6
Twitter: @LenderInsite, @GSFMortgage
Web site: GoGSF.com, GoGSFBranch.com
Chad Jampedro is currently president of GSF Mortgage. He is interested in the exchange of ideas and information in relation to the U.S. residential finance industry.
---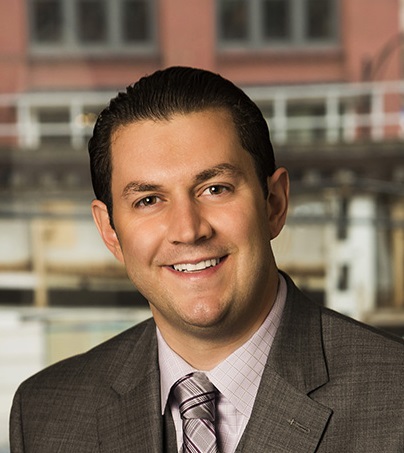 Joshua Jones
Facebook: Facebook.com/JoshuaJonesMM
LinkedIn: LinkedIn.com/in/JoshuaMJones
Twitter: @JJMortgage
Web site: MortgageMaster.com/JMJones
Joshua Jones has been in the mortgage industry for more than 10 years. "Surrounding yourself with a great team is the key to success," said Jones. "Being connected to quality partners and keeping your clients informed is a must in this ever-changing industry."
---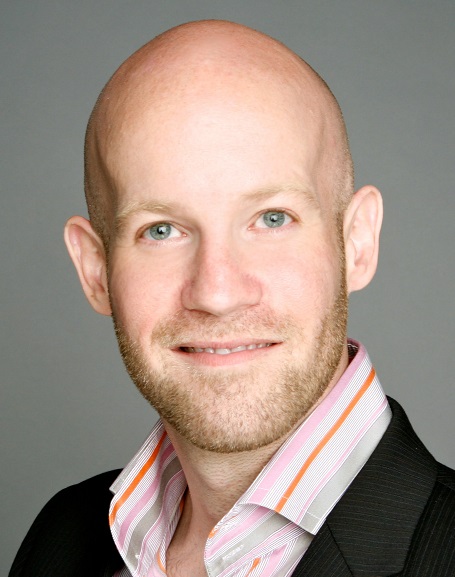 Steven Kaufman
Blog: TheStevenKaufman.BlogSpot.com
Facebook (personal): Facebook.com/TheStevenKaufman?fref=ts
Facebook (business): Facebook.com/AskZeus?fref=ts
LinkedIn: Linkd.in/1Hb6MIn
Web site: AskZeus.com
Steven Kaufman, CPA, MsEDE, is a finance enthusiast and chief executive officer of Zeus Trust Company, which operates a long-term lending platform under the brand Zeus Mortgage and short-term alternative lending platform under the brand New York Mutual. Steven completed the Strategic Marketing Management Program at Harvard Business School and has a master's degree in economic development and entrepreneurship from the University of Houston.
---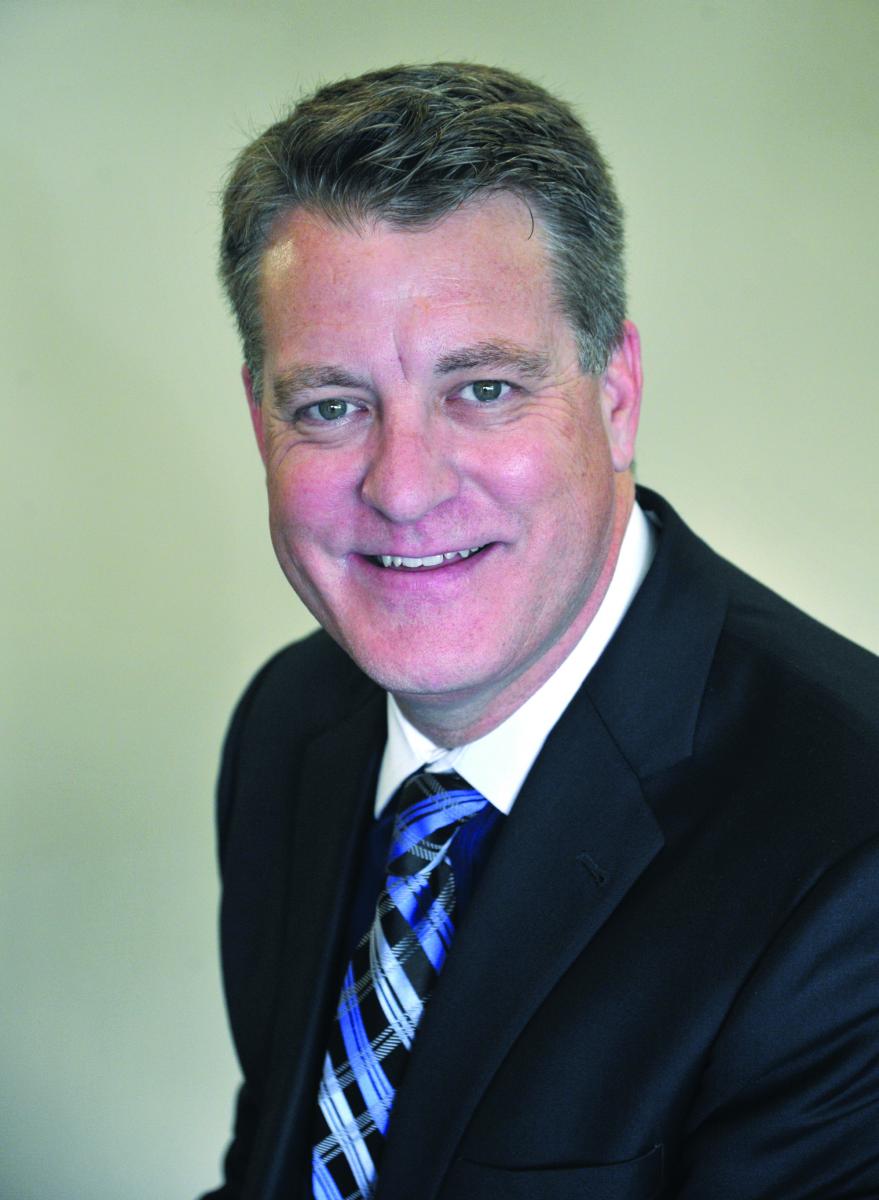 Fred Kreger
Blog: FredKreger.com, CampGA.org
Facebook: Facebook.com/Fred.Kreger
Google+: Plus.Google.com/u/0/+FredKreger/posts
Twitter: @fredkreger
Linkedin: LinkedIn.com/pub/Fred-Kreger/4/934/952
Fred Kreger is an active member in both the California Association of Mortgage Professionals (CAMP) and NAMB—The Association of Mortgage Professionals. He is currently statewide past president of CAMP and sits on the NAMB board of directors as vice chair of Government Affairs. Fred is an advocate for the mortgage industry, speaking at the federal and state levels regularly on government affairs on the current state of mortgage lending, as well as to other mortgage professionals and credit unions.
---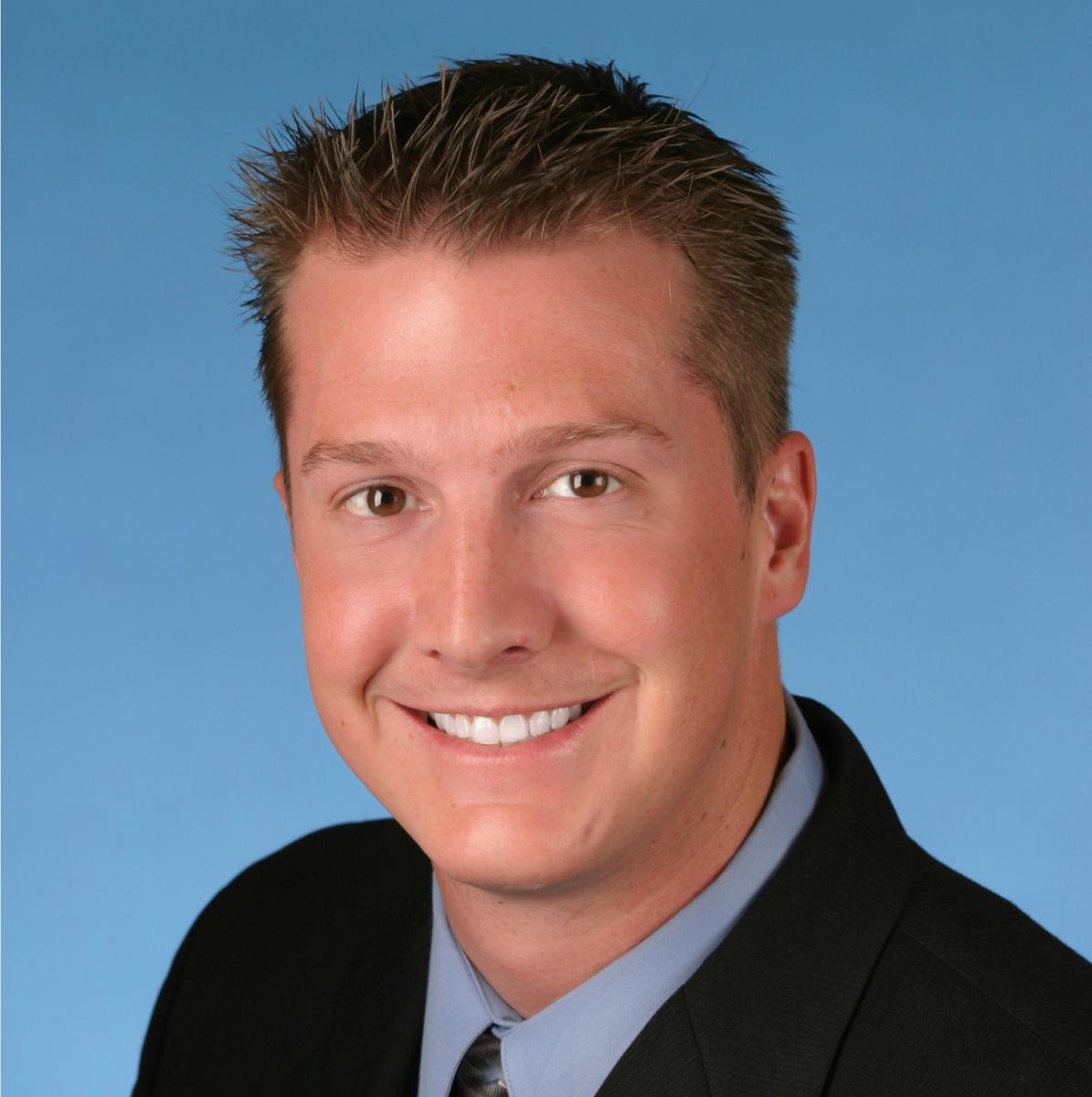 Mark Madsen
Google+: MarkMadsen.me
Web site: MRev.org
Mark Madsen is co-founder of Mortgage Revolution, a grassroots industry networking conference that brings street level lending and real estate professionals together to share their best strategies for success. Mark's lending career started in 1999 as a Las Vegas originator and he was an early adopter of search engine marketing, mortgage blogging and social media back when MySpace was cool and "The Facebook" was only available for Harvard students. He also started the largest mortgage professional network on Google+, which has grown to almost 2,000 members in the past year.
---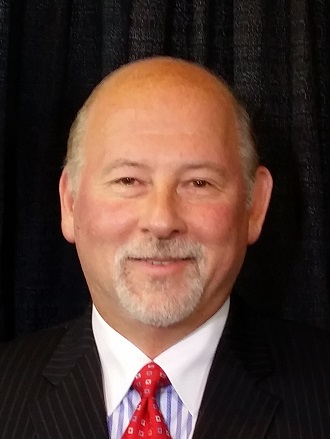 David Margulies
LinkedIn: LinkedIn.com/in/DMargulies
Twitter: @AfrWholesale, @eLendMortgage
Web site: AFRWholesale.com, eLend.com
David Margulies joined American Financial Resources in April 2014 and serves as the company's executive vice president of global sales. Spanning a distinguished 35-year career in the mortgage and investment banking industries, David is responsible for the overall direction of sales initiatives and implementation strategies within AFR. David is a visionary leader within the wholesale, correspondent, retail, reverse and strategic alliance mortgage lending channels.
---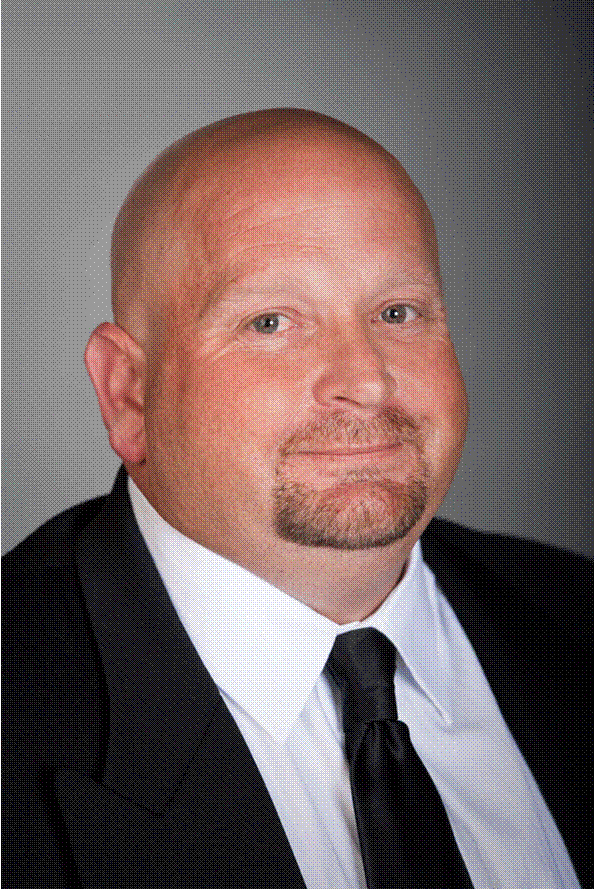 Bubba Mills
Blog: CorcoranCoaching.com/Blog
Facebook: Facebook.com/CorcoranCoaching, Facebook.com/Bubba.Mills.3
LinkedIn: LinkedIn.com/pub/Bubba-"Eric"-Mills/10/508/8b7
Twitter: @BubbaMills1
Web site: CorcoranCoaching.com
Bubba Mills is co-owner and executive vice president of sales and marketing for Corcoran Consulting & Coaching. He has been in the real estate, mortgage and servicing industry since 1988. He specializes in team building, branding and community stabilization.
---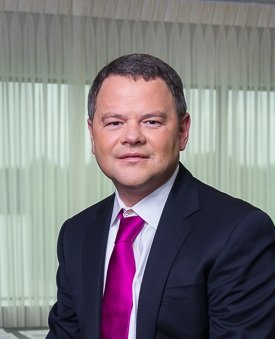 Daniel Milstein
Facebook: Facebook.com/MilsteinDaniel?fref=ts
LinkedIn: Goo.gl/H3buXc
Twitter: @DanMilstein
Web site: DanMilstein.com, GoldStarFinancial.com
Daniel Milstein is the founder and chief executive officer of Gold Star Mortgage Financial Group. Dan's entrepreneurial vision and executive leadership have led Gold Star Mortgage Financial Group to its current position as one of the top 50 lenders in the United States with offices from coast-to-coast.
---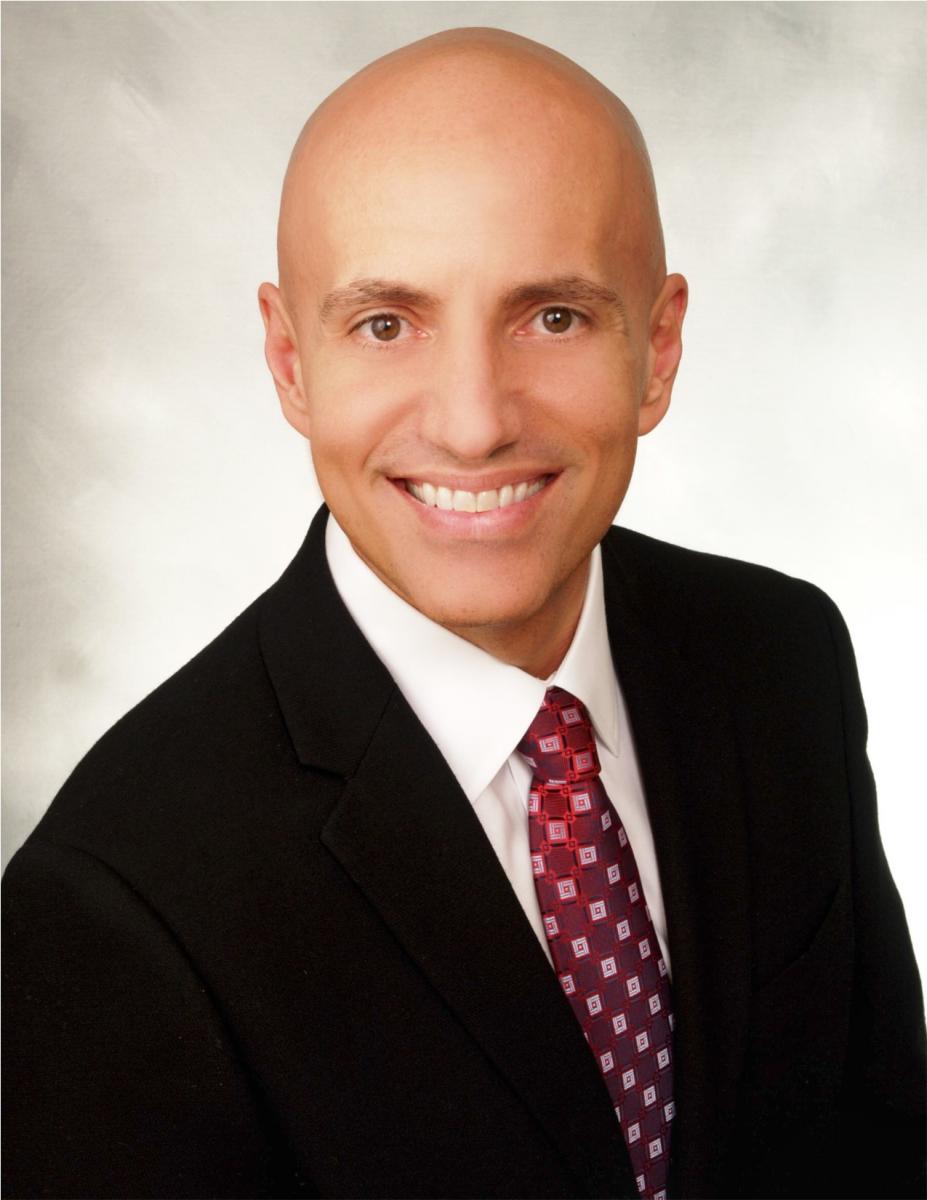 Eric Mitchell
Facebook: Facebook.com/EricMitchell0513
LinkedIn: Goo.gl/OdqyDR
Twitter: @EricTMitchell
Eric Mitchell is helping to revolutionize the mortgage industry with innovative purchase market strategies. As executive vice president for Gold Star Mortgage, Eric is partnering loan officers with real estate agents at sales training events using cutting-edge technology platforms. Having the world's greatest mentors has allowed Eric to bring state-of-the-art information to sales professionals that truly change how loan officers and real estate agents work together as a team.
---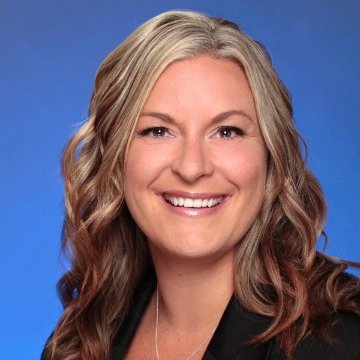 Kahren Oxner
Facebook: Facebook.com/KahrenOxnerMortgageLoanOriginator
LinkedIn: LinkedIn.com/in/KahrenOxner
Web site: KahrenOxner.com
Kahren Oxner realized the benefits of a strong online presence years before the masses did. With an active blog, social pages, and support of a search engine optimization (SEO) specialist, 25 percent of her referrals are from online.
---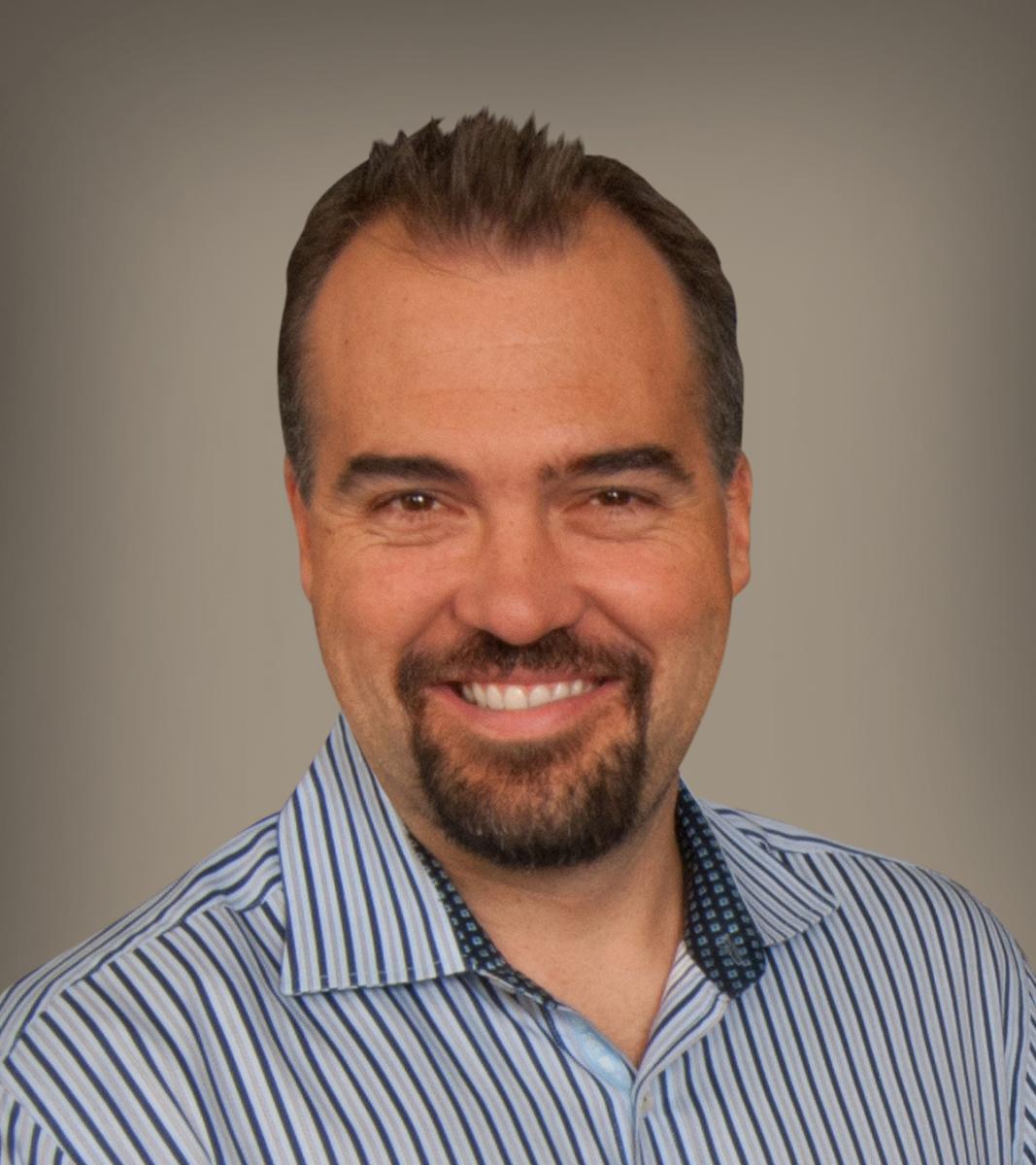 Phil Rasori
Facebook: Facebook.com/MCTTrading
LinkedIn: LinkedIn.com/company/MCT-Trading
Twitter: @MCTTrading
Phil Rasori is a widely recognized expert and thought leader on the topic of secondary marketing in the mortgage industry. He has designed very successful proprietary mortgage pipeline hedging models for lenders, and most recently, a leading browser-based secondary marketing platform called MCTlive.
---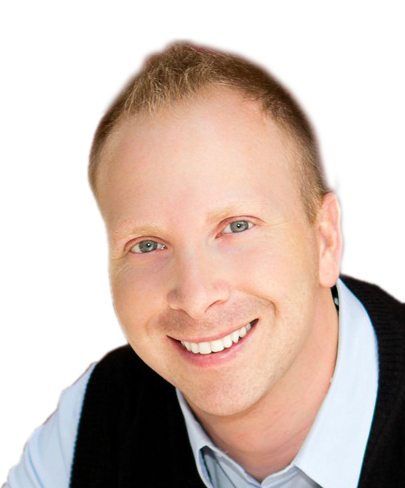 Robby Sampson
Facebook: Facebook.com/TheMortgageFirmLakeland
Instagram: Instagram.com/HomeLoanKeys
LinkedIn: LinkedIn.com/in/RobbySampson
Twitter: @HomeLoanKeys
Web site: HomeLoanKeys.com
YouTube: YouTube.com/user/MortgageFirmLakeland/
Robby Sampson is incredibly passionate about educating and empowering through videos on his social media channels. His goal is to help people understand the loan process, get treated like family, and ultimately get their dream home.
---
Shashank Shekhar
Blog: LendingExpertBlog.com
Facebook: Facebook.com/LendingExpert
Twitter: @ShashankTweets
LinkedIn: LinkedIn.com/in/ThisIsShashank
Web site: ArcusLending.com
Shashank Shekhar is chief executive officer of Arcus Lending Inc., a best-selling author and one of the top loan originators in the country. Shashank has built a large following by educating consumers via his blogs, social media and radio shows.
---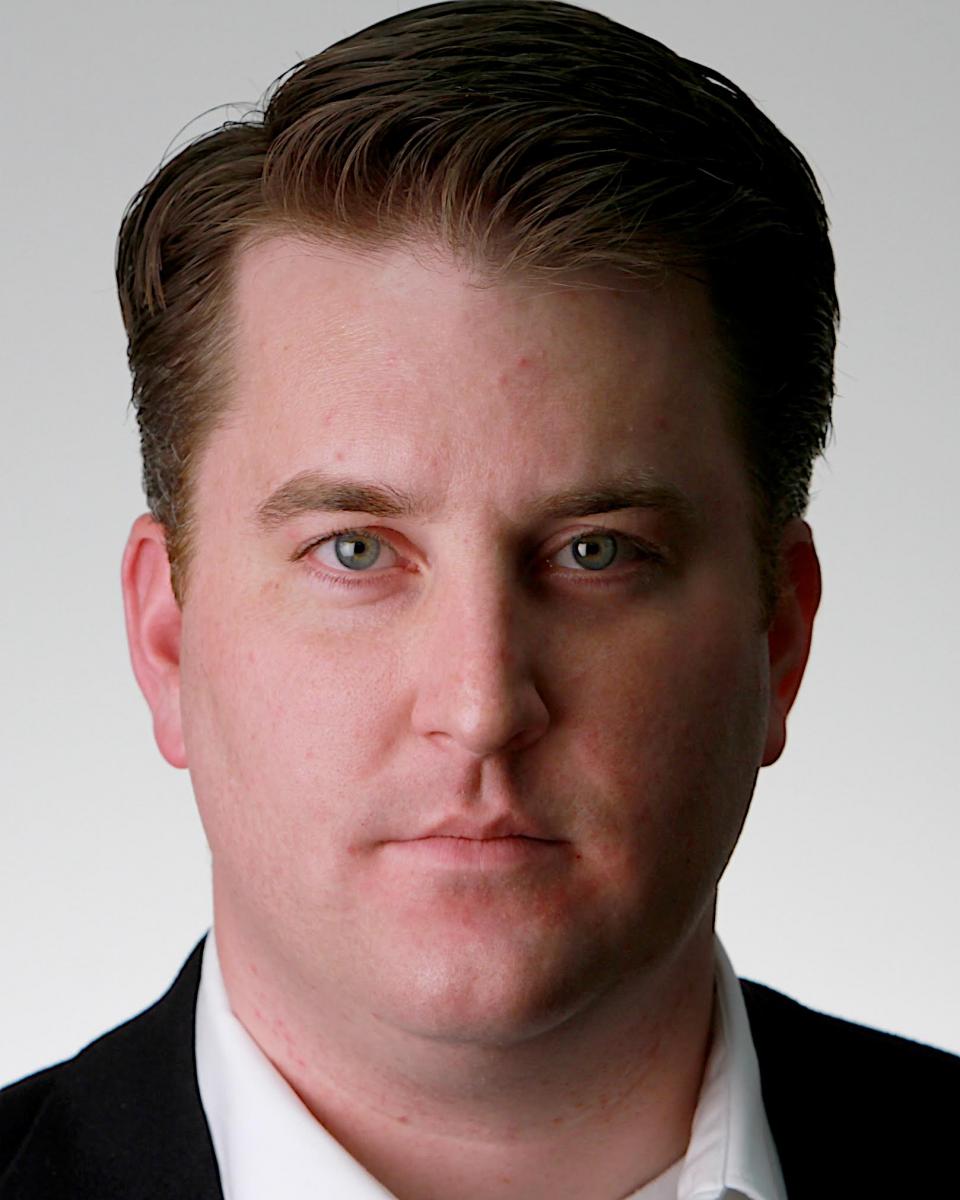 John G. Stevens
Facebook: Facebook.com/JohnGStevensUtah?ref=hl
Instagram: Instagram.com/JohnGStevens
LinkedIn: LinkedIn.com/in/JohnGlenStevens
Twitter: @JohnGlenStevens
YouTube: Goo.gl/49ZVJi
Google+: Goo.gl/fOUg5F
John G. Stevens is actively involved in the mortgage industry through social media. He is recognized as one of the top five percent most viewed profiles on LinkedIn, has more than 9.5 million views on Google+ and is highly sought out for Facebook and Instagram. He has been interviewed nationwide, including multiple times on Mortgage News Network. #JohnGStevens is redefining #MortgagePro for #SocialMedia.
---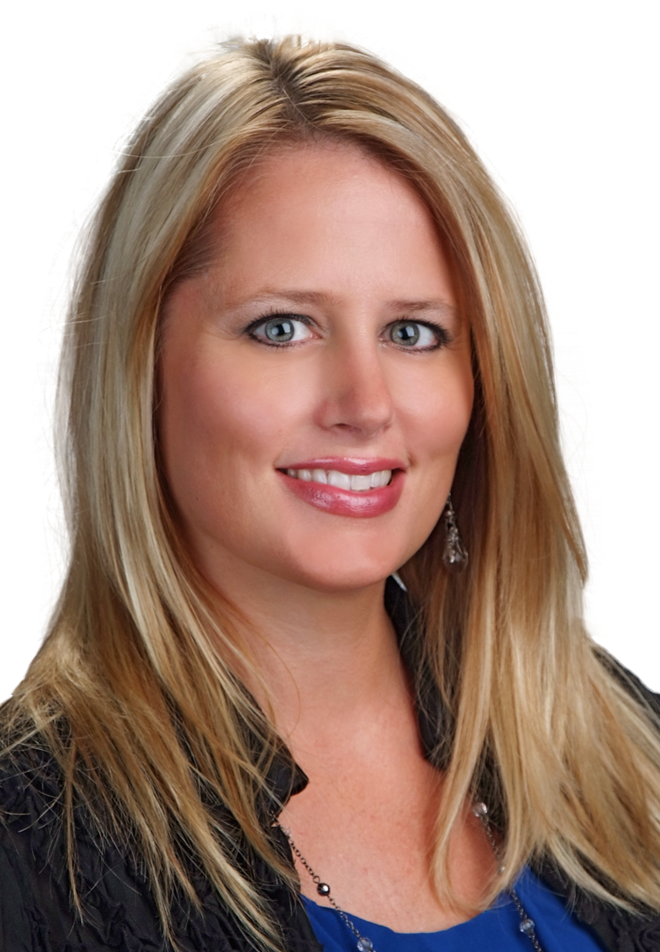 Cindy Tomlinson
Blog: Cindy-Tomlinson.BlogSpot.com
Facebook: Facebook.com/CindyTomlinsonMortgage
LinkedIn: LinkedIn.com/pub/Cindy-Tomlinson/8/a34/688
Twitter: @CindyTomlinson
Web site: CindyTomlinson.net
As a mortgage loan officer since 2006 in Redding, Calif., Cindy Tomlinson lives an active life with her family in Northern California. She is recognized as being in the top one percent in the nation for top performance as a loan originator since 2012 by Mortgage Originator Magazine. Mortgage finance is her passion and she loves to assist people in attaining their goals of home ownership.
---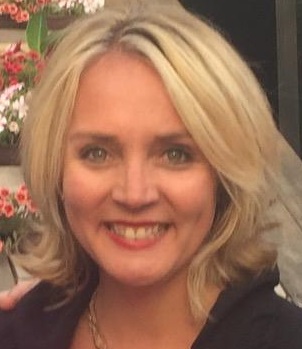 Ginger Wilcox
Blog: Sindeo.com/blog/
Facebook: Facebook.com/GingerWilcox
Google+: Plus.Google.com/+GingerWilcox/posts
LinkedIn: LinkedIn.com/in/GingerWilcox
Twitter: @GingerW
Ginger Wilcox is chief industry officer of Sindeo, a mortgage marketplace startup that seeks to completely transform the mortgage experience by leveraging technology to streamline the application process and connect buyers with the optimal loan product. Prior to joining Sindeo, Wilcox was a prominent face and voice at Trulia, having launched the real estate giant's TruliaPro blog and leading the industry marketing organization, where she built and grew Trulia's channel marketing and partnership programs.