Ann Liberato Added to PRMI's King County Lending Team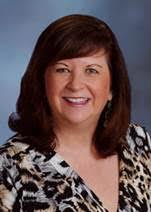 Primary Residential Mortgage Inc. (PRMI) has added Ann Liberato as its King County Area Manager in the state of Washington.
"Ann Liberato is an incredible asset to our PRMI team and is a great example of the caliber of talent PRMI is attracting and retaining," said Dave Zitting, president and CEO of PRMI. "Her in-depth knowledge and experience will be instrumental in helping us grow as a whole while assisting the community achieves their dreams of homeownership."
Liberato, comes to PRMI with 28 years in the mortgage industry. Most recently she was a founding partner and area manager at Cobalt Mortgage. During her origination years at Cobalt, she was consistently in the top 10 originators for the company. She also taught first-time homebuyers classes for the Washington State Housing Finance Commission and was an administrator of the Cobalt Real Estate School, as well as president of the Cobalt Cares Foundation.
Her roles at PRMI will include recruiting, opening and managing PRMI locations and supervising and mentoring branch managers and loan officers within the area.
"I am very happy to be part of the PRMI team. Creating a dynamic team to provide positive and personal experiences to people as they achieve their homeownership goals, is priority one," said Liberato. "What drew me to PRMI was we take care of the entire loan process from start to finish, which gives us the control to do things efficiently and correctly."