Jennifer Urdiales to Lead New Castle & Cooke Mortgage Branch in Nebraska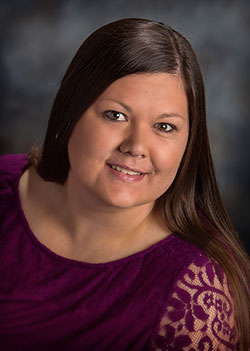 Castle & Cooke Mortgage LLC has announced the opening of a new branch in Western Nebraska. Offering borrowers a full suite of loan products, the new Scottsbluff, Neb., office will deliver exceptional customer service and fast closings, which clients have come to rely upon from Castle & Cooke Mortgage. The Scottsbluff branch office will be managed by Jennifer Urdiales (NMLS# 1059626) and serve the Western Nebraska region. A 13-year mortgage industry veteran, Urdiales has worked for Castle & Cooke Mortgage since July 2013 under the mentorship of Joe Massey. Massey is co-branch manager of the company's Denver location and continually one of the company's top five producers nationally.
"During the last three years Jennifer has worked for me, she has become a tremendous asset to the Castle & Cooke Mortgage team. She knows the loan process from A to Z and her knowledge helps guide clients through a smooth transaction resulting in an easy closing," said Massey. "The combination of Jennifer's work ethic and experience in the mortgage industry assures me she will be an outstanding resource for the Scottsbluff community."
"Residents in the Western Nebraska region deserve a mortgage company that is professional, closes in a timely manner and maintains open communication throughout the entire home loan process," said Urdiales. "The mortgage professionals at Castle & Cooke Mortgage work tirelessly to alleviate the pressures of securing home financing by offering our clients the speed, knowledge and flexibility required to make their homeownership dreams a reality. Successful and smooth transactions are a hallmark of the Castle & Cooke Mortgage experience and I will carry on that tradition of excellence in the Scottsbluff branch office."
Subscribe to the NMP Daily