Flexibility and Financial Promise Lead Experienced LOs Back to Brokerage Firms
The playing field within the mortgage industry continues to become increasingly level across the board, retail and wholesale lenders alike, as innovative technology and a steady revival of public image continue to serve as great equalizers for companies of all sizes. The growing appeal of mortgage brokers is becoming more clearly recognized by more than homebuyers—but by loan originators as well.
A rising number of loan originators are flocking to broker shops, either from large banks or mega retail lenders, as the career opportunities in the wholesale segment paint a clearer picture of financial promise, professional freedom and sustained career success. The higher training and licensing standards that originators are held to in the broker channel, as well as the ability to easily adapt to changes, provide them with greater control over their business. It's a demanding, yet lucrative profession for smart and savvy self-starters with strong people skills.
And the proof is in the numbers. According to numbers produced by the National Association of Mortgage Brokers, membership was as high as 23,000 in 2006 before plummeting to 8,500 in 2010 following the housing market crash. As the broker channel has continued to pick up steam and positive press over the last few years, membership has already climbed back to over 16,000 brokers, based on Nationwide Mortgage Licensing System numbers.
This trend cannot be understated. As is the case with any industry looking to expand its market share, talent attraction plays a key role in making that happen. By recruiting top-performing loan originators to either join or return to the mortgage broker world, the channel will benefit from an increase in numbers-based productivity, as well as prestige.
The mortgage industry is a magnet for knowledgeable, driven individuals. It satisfies savvy, business-minded professionals who excel at building relationships and producing positive bottom-line results. It also builds upon that innate nature that many people have to compete and be the best. It literally pits you against other professionals; your company against the rivals down the road. Like in sports, in terms of gaining a prospective client's business, there is always a clear winner and loser.
Along these lines, for professionals who are fueled to compete and be the best, it is only logical that loan originators would want to put themselves in the best possible position to succeed. That position for maximum achievement lies in the mortgage broker channel, as it offers the resources needed to land the most clients.
It is the responsibility of loan originators to find new clients, counsel borrowers on how to choose the best mortgage, and fill out loan applications. The job is tied to providing high-level client service and helping borrowers successfully purchase a home as efficiently and hassle-free as possible. The freedom and range of products available in the wholesale-broker channel enhance the likelihood of successful transactions—and the reasons are incredibly simple. While large banks and mega retail entities handcuff their loan originators to one specific product, rate or turn-times, brokers have access to hundreds of different options throughout the country.
The loan process is a very personalized experience for home buyers, as no two borrowers are exactly alike—in terms of credit score, savings or personal preferences. One borrower might need to get an accelerated closing because of a job relocation, while another may be more inclined to move at a slower pace in order to get the lowest possible interest rate. Considering the variety of needs from one client to another, it only makes sense for a loan originator to seek an opportunity where they are best able to accommodate those needs. Large banks and mega retail lending institutions are only able to offer the loan products that they have in-house, and pricing is often higher because of the overhead costs associated with their marketing and advertising initiatives.
Loan originators in the broker channel have the flexibility and diversity to strategically match borrowers with specific lenders from all 50 states—that align with their specific situation. They can better specialize in mortgages for clients with complex financial situations, such as self-employed individuals, second-home buyers and anyone dealing with tricky life matters.
A favorable perception is another element that is rapidly shifting back in support of mortgage brokers over bankers. While the public opinion about brokers may have been a bit jaded following the housing crash, recent years of top-notch client service, access to innovative tools, and high-level licensing and standards have continued to shine a more positive light on the profession. Brokers are now recognized as mortgage gurus and trusted advisors, licensed and trained mortgage experts who are in the weeds of the business every single day. They are regular fixtures of their local communities, local to their clients and open for business nearly seven days a week at various non-bank hours. Brokers are much more nimble in their ability to adjust to regulatory changes and are better positioned to handle complicated loans than originators at large banks and mega retail entities.
When the crash hit, talented loan officers and broker shop owners became unsure of the future and opted to take more secure career paths, whether that was the shelter of a mega bank or a large retail company. It was unclear what regulations would be enforced or what would happen to mortgage brokers, as many media outlets and industry leaders were pinning the crash on brokers. Now, looking at projections of the future growth of the wholesale-broker channel, it's clear to see the tremendous potential that exists for originators in the broker world.
The ongoing regulatory changes that are implemented continue to level the playing field for brokers, in comparison to mega retail lenders and large banks. Now that the TILA-RESPA Integrated Disclosure (TRID) rule has gone into effect, brokers are able to combine Good Faith Estimates (GFE) and Truth-in-Lending (TIL) into one document, and are no longer required to disclose lender-paid compensation just as the banks have never had to disclose this to their clients—making it look like brokers were charging additional fees. In reality, retail lenders and brokers had the same compensation on a loan, but retail lenders and banks were able to hide them because they weren't being held to the same standards. That has all changed since TRID, and now that brokers are on a level playing field with banks and retail lenders in terms of disclosures, brokers will be able to fully showcase their clear advantages and quickly take over market share. The launch of TRID removes the final major regulatory hurdle for brokers, at least for the foreseeable future, and originators are realizing that brokers are thriving again.
In a field that it is incredibly competitive and demanding of accuracy and speed, like the mortgage industry is, it's vital that loan originators put themselves in the best position to succeed. Knowledgeable professionals in the business can make a great living regardless of the specific path they choose, but the increased earning potential and decision-making freedom that the broker channel offers is an extremely attractive lure for people who are innately driven and want to feel in control. There has never been a better time than now for loan originators to get back into the broker world.
---
---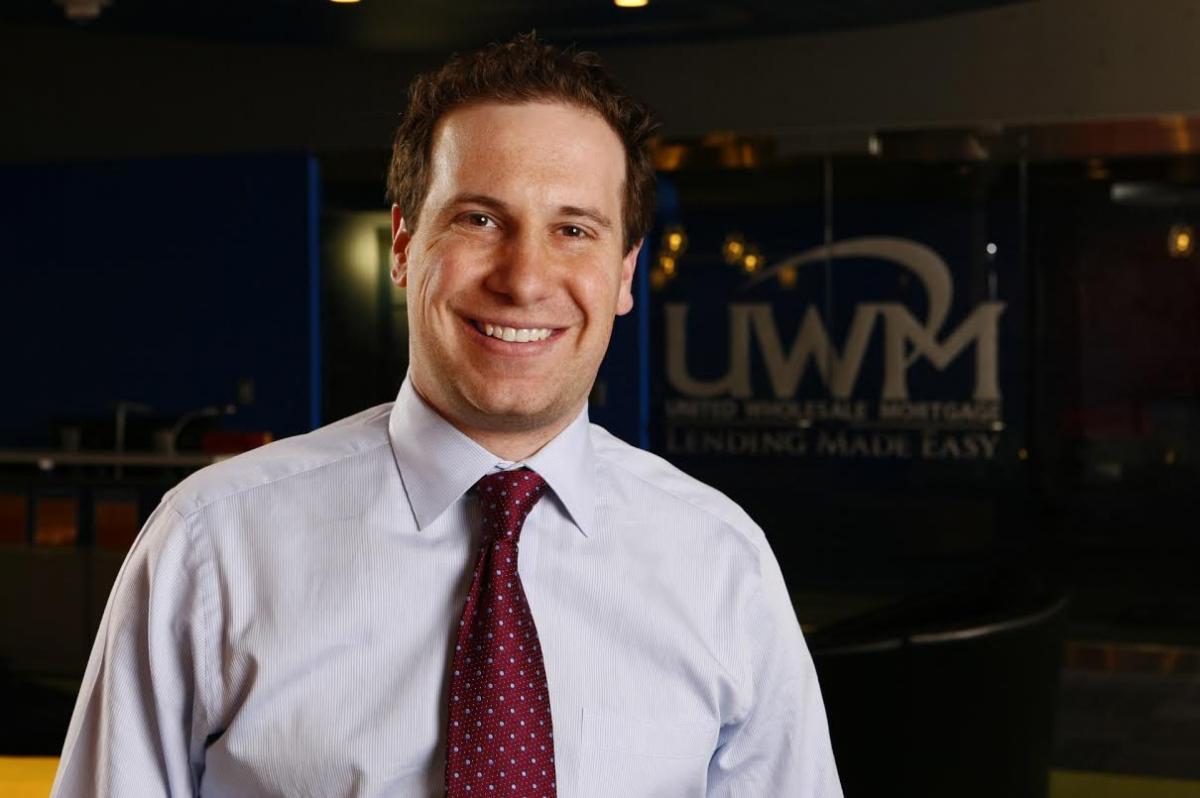 Mat Ishbia is president and chief executive officer of United Wholesale Mortgage (UWM), one of the largest independent mortgage lenders. With a vision to create a more perfect mortgage world, Mat has changed the game, turning UWM into a $10 billion company and a top national workplace. Follow Mat on Twitter @Mishbia15.
---
---
This article originally appeared in the October 2015 print edition of National Mortgage Professional Magazine.