No Refi Option for 7.1-Plus Million Underwater Homeowners
Credit is the first thing that mortgage professionals look at when evaluating a new customer. Everything else can be in order, but if late mortgage payments are present in the credit history, that alone can be the determining factor of being turned down for the best loan, or having no option other than a higher interest rate portfolio loan with a minimum of 20 percent downpayment.
Five years ago, it was found that short seller credit was being erroneously credit coded as a foreclosure. Lenders require mortgage delinquency before assisting a homeowner on a short sale so that the loan can be handled separately in a loss mitigation department. This was called "dual-tracking" and was done to help streamline the process so that if a homeowner was not approved for a short sale, the process did not have to start over again for a foreclosure. But, when mortgage credit is 120 days delinquent, mortgage credit is coded as a foreclosure. Whether this was known by lenders or not can be debated, but it resulted in the ability of many stunned past short sellers who were eligible for a new mortgage two years after a short sale1 to be turned down for a new mortgage. Why? Their short sale credit was reflected as a foreclosure which required a seven-year wait before a new mortgage could be applied for again, rather than the two-year wait required after a short sale.
Last credit problem
We scrambled for more than two years trying to fix this for hundreds who were receiving a loan denial when the foreclosure code was discovered in both Fannie Mae and Freddie Mac automated underwriting systems. After the National Consumer Reporting Association (NCRA) got involved, two trips to the Consumer Financial Protection Bureau (CFPB) and the U.S. Treasury, a meeting with U.S. Congressman Gus Bilirakis's (R-FL) office who set up a meeting with staff of the Banking and Finance Committee, it was finally the demand of Sen. Bill Nelson (D-FL) in a Senate sub-committee hearing to the CFPB and the Federal Trade Commission (FTC) to "get this problem fixed now!" that prompted an escalation. The initial call for a specific short sale credit code was not accepted but the CFPB worked with Fannie Mae to make changes in their automated system. Within months, Fannie Mae came out with a "workaround" that was released on Nov. 16, 2013. But, the workaround did not work for many and out of frustration, we started submitting complaints on the CFPB Web site, ConsumerFinance.gov. This DID work! Lenders responded within 15 days and miraculously, credit codes were changed … solidifying that another credit code COULD be applied to short sales.
Today, there are still 7.1 million homeowners, or 12.7 percent of total U.S. mortgage holders, who are trying to stay put in underwater homes, where the loan amount is greater than the home value. For these homeowners who have a conventional mortgage not backed by Fannie Mae or Freddie Mac, there is no refinance option. There is also no refi option for second mortgages and home equity lines of credit (HELOCs) for all 7.1 million underwater homeowners! And, guess what they have to do to get help, or a "modification?" Go delinquent on their mortgage and they must show a hardship as well!
This time around, we know that lenders are aware of the damage to credit that the current loss mitigation policy, a policy that requires delinquent mortgage payments first before assistance will be provided, does to consumer credit.
A challenge to the mortgage and real estate industries
We cannot wait another two years to fix this again! Your help is needed to join forces and push for a refinance opportunity where delinquent mortgage payments and hardship are not required. This opportunity needs to be made available now for up to 7.1 million homeowners who are still living in underwater properties. We need this now for the stability of the housing market.
---
---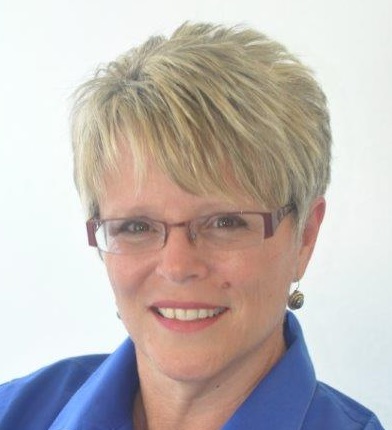 Pam Marron (NMLS#: 246438) is senior loan originator with Innovative Mortgage Services Inc. (NMLS#: 250769) in Tampa Bay, Fla. She may be reached by phone at (727) 375-8986, e-mail pmarron@tampabay.rr.com or visit HousingCrisisStories.com, CloseWithPam.com or 8Problems.com.
---
---
This article originally appeared in the October 2015 print edition of National Mortgage Professional Magazine.