PRMG Names James Matarazzo RVP for the Eastern U.S.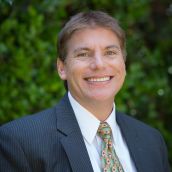 Paramount Residential Mortgage Group (PRMG) has announced that James Matarazzo will be taking over the Eastern U.S. territory as regional vice president. With nearly 30 years of experience in the mortgage lending industry, Matarazzo has demonstrated himself to be a top-performing sales, business development and operations executive, who has delivered outstanding results for large and small companies, in both the retail and wholesale channels.
As the new RVP, James will be responsible for overseeing the fulfillment center located in Plantation, Fla., which includes overseeing all sales for wholesale, retail and correspondent lending, and the operations team. He will be tasked with recruiting and expanding the entire Eastern United States, which includes the Southeast, Northeast, Mid-Atlantic and Mid-West Regions.
"We are very excited about the transition of James to his new leadership role," said PRMG CEO Paul Rozo. "The fact that James is well connected in the industry and is an avid recruiter, we are confident that along with our implementation of change for 2016, and in alignment with our company vision, he will be successful in building and supporting the entire Eastern U.S. territory by leveraging his contacts as we continue to further our mission toward building our national presence."