Brexit, Shmexit! U.S. Housing Industry Not Worried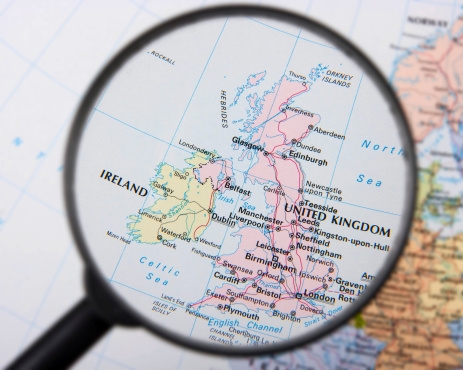 As the news that British voters opted to depart from the European Union (EU) in the Brexit vote, housing industry leaders on this side of the Atlantic are not particularly concerned that this historic event will create any damage in housing markets.
"While the overall impact of the UK's exit from the EU will take a several months to become clear, uncertainty will send investors rushing to safe havens, including U.S. Treasuries," said Steve Hovland, director of research at HomeUnion. "As a result, investors and homebuyers can expect low interest rates for longer and a pause on interest rate hikes from the Fed until at least September. Even then, the volume of capital flowing into the safety of the bond market will likely mute any impact the Fed has with a 25 basis point lift in the funds rate. The average 30-year mortgage rate is expected to remain below four percent into 2017."
Greg McBride, chief financial analyst at Bankrate.com, saw the potential for expanded U.S. homeownership in Brexit's aftermath. 
"Mortgage rates will tumble following the Brexit vote, possibly hitting new record lows," said McBride. "If you're a borrower, don't wait to lock your rate as this opportunity may not last long."
Lawrence Yun, chief economist at the National Association of Realtors (NAR), viewed Brexit's impact on a somewhat more narrow scope: global investment in U.S. real estate.
"[This] isolationist move will cause many wealthy foreigners to consider selling their properties in U.K., especially in London as it becomes less attractive place to set up offices to conduct global business," Yun said. "Therefore, demand for U.S. real estate could rise if global investors view America as open to global business. But overall, global economy and job creations could modestly slow down with more frictions in place to do commerce. The British economy will be disrupted and hence we should expect fewer Brits able to buy in the U.S"
But Mark Fleming, chief economist at First American Financial Corp., observed that there were other factors beyond Brexit that shape the U.S. housing market.
"The 30-year fixed rate mortgage has been below five percent since May 2010—six years for a variety of reasons, but Brexit has played an influential role in the recent trend in rates," he stated. "This era of low rates has fueled increases in consumer house-buying power, keeping real house prices low by historic standards. Last week, the yield on the 10-year Treasury-note fell to 1.59 percent after the June meeting of the Federal Open Market Committee (FOMC) and the committee's decision not to raise the Federal Funds Rate. This leaves fewer opportunities this year for a rate hike … [and] this will have little impact on the health of the housing market and housing affordability. FOMC decisions matter less than global uncertainty caused by events like Brexit."
One expert questioned whether this is little more than the economic equivalent of a tempest in a teapot: Nationwide Chief Economist David Berson told Fox Business News earlier this week that what happens in the UK is not going to rile the U.S. housing market.
"Whether we get the UK leaving or staying in the EU, the impact on the American economy is probably going to be pretty small," Berson said. "In the short run, financial markets could panic simply because it's not happened before and so we could see a flight to safety. For the real economy, what it means for jobs and income, I think it's going to be very small here … I think we've got a lot more room to go. There's room for the housing market to expand further."