Declines in Mortgage Rates and Credit Availability
It was a slightly dreary data morning for the mortgage world, with new reports detailing a mostly stagnant scene.
Freddie Mac's Primary Mortgage Market Survey (PMMS) found the 30-year fixed-rate mortgage (FRM) averaged 3.44 percent for the week ending Sept. 8, down from last week's 3.46 percent, while the 15-year FRM this week averaged 2.76 percent, down from last week 2.77 percent. The five-year Treasury-indexed hybrid adjustable-rate mortgage (ARM) averaged 2.81 percent this week, down from last week's 2.83 percent.
However, Freddie Mac Chief Economist Sean Becketti took this bowl of data lemons and offered a pitcher of refi lemonade.
"As mortgage rates continue to range between 3.41 and 3.48 percent, many are taking advantage of the historically low rates by refinancing," he said. "Since the Brexit vote, the refinance share of mortgage activity has remained above 60 percent."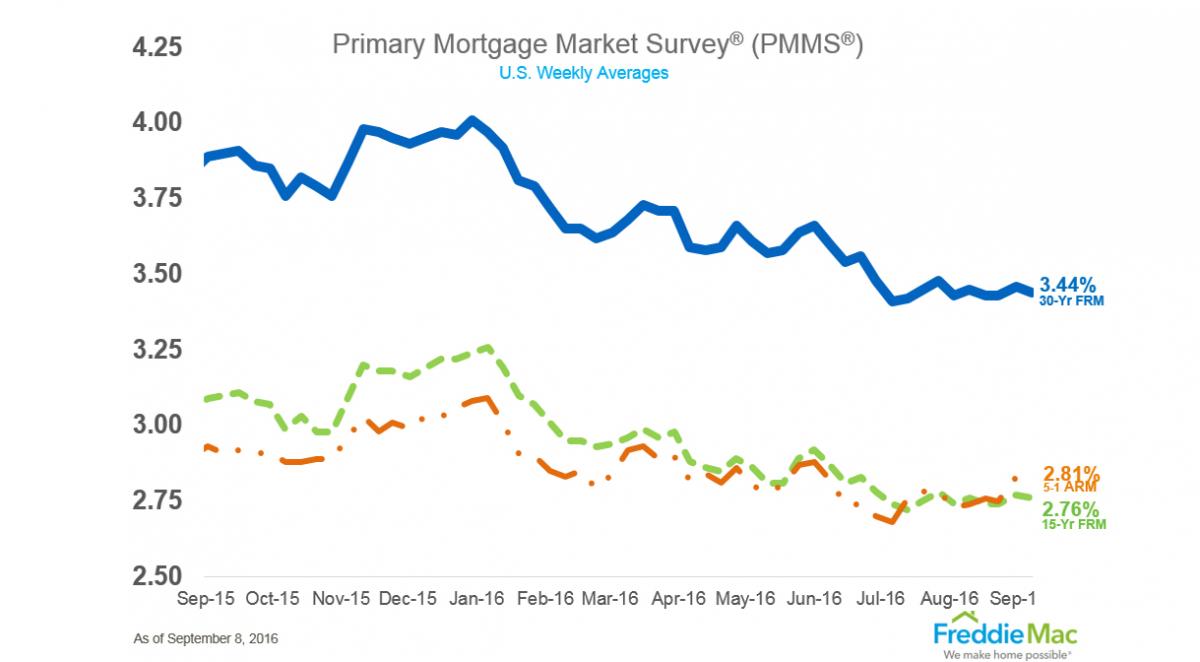 Separately, the Mortgage Bankers Association's (MBA) Mortgage Credit Availability Index (MCAI) took a 0.4 percent dip last month, reaching a 164.7 level. Three of the four component indices within the MCAI recorded declines last month—the Conforming MCAI (down 0.9 percent), the Government MCAI (down 0.5 percent), and the Conventional MCAI (down 0.2 percent)—with only the Jumbo MCAI experiencing an uptick with a 0.5 percent increase.
"Credit availability decreased slightly over the month, driven by one mid-sized investor closing their correspondent operations," said Lynn Fisher, MBA's vice president of research and economics. "Despite the loss of all of the programs associated with this investor, the Jumbo MCAI increased by 0.5 percent, indicating that credit conditions continue to ease among jumbo loan programs."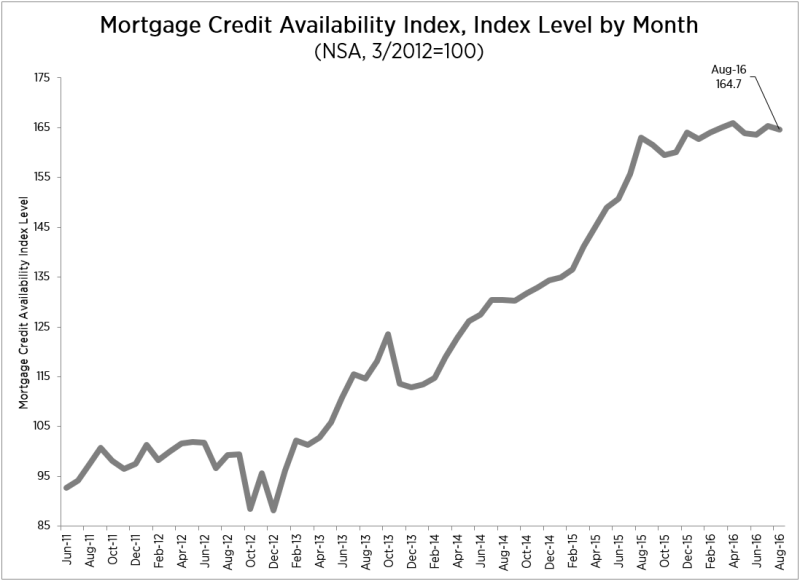 Subscribe to the nmp Daily