Appraisal Industry Update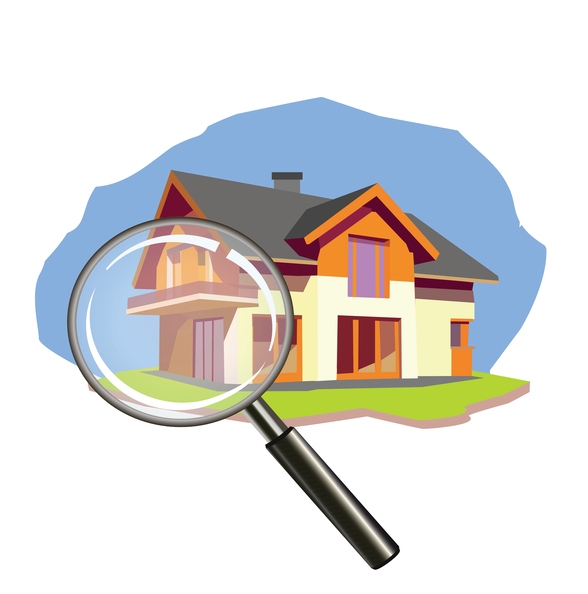 A topic very relevant to mortgage professionals has been receiving increasing attention lately–the question whether there is or is not a shortage of appraisers? Regulators, as well as market participants, have been weighing in, and depending upon who you talk to, the answers vary. The problem so far is that most of the discussion has been anecdotal.
What also needs to be included in stakeholder discussions on the topic is the status of future appraisers in the pipeline to replace the aging population of practicing appraisers.
To answer the question–not only whether there is a current shortage, but also if there is the potential for a shortage either in the near future (three to five years) or perhaps even longer, I conducted some in-depth research to glean as much factual information as possible.
In conversations with chief appraisers and senior management at various lenders and appraisal management companies, many are reporting increasing challenges outsourcing appraisal assignments in a growing number of markets around the country. A reluctance of lenders and AMCs to allow trainees and licensed appraisers to be involved have also exacerbated the problem because in some markets the resources are available but restricted either by regulation or market participants–lenders and AMCs.
Recent articles and presentations on the subject have focused on the number of credentials on the Appraisal Subcommittee (ASC) National Registry and the message conveyed is that the number of appraisers is actually increasing. However, a point of clarification seems to be in order.
The ASC National Registry contains appraiser credentials for state licensed and certified appraisers. It does not contain data on the number of trainees. It also reflects the number of credentials, not individuals. Nor does it reflect how many appraisers are actually providing appraisal services instead of working in an in-house administrative, managerial, supervisory role or acting in an in-house review capacity and not actually completing appraisals.
We are currently working on an answer of how many appraisers are actually completing appraisal assignments nationwide for mortgage lending assignments. Until we have those results, a deeper dive into the data on the ASC National Registry will provide a bit more clarity into the recent discussions regarding the number of credentials.
The ASC National Registry contains data on licensed and certified credentials. To drill down to the number of appraisers, a snapshot of the ASC National registry as of 4/12/2016 revealed the following:
►97,334=Total Number of Credentials
►73,541=Number of Appraisers Licensed/Certified in One State
►8,996=Number of Appraisers Licensed/Certified in More Than One State
►23,803=Number of Credentials Represented on the National Registry by the 8,996 Appraisers
►17,119=Difference in Total Credentials vs. Individual Appraisers
In response to state licensing requirements and concerns over reputational risks, a growing number of chief appraisers and AMC senior management indicate they are requiring their staff reviewers to be licensed in multiple states, which would suggest the number of credentials on the ASC National Registry is not a reflection of additional appraisers, but rather a reflection of the increase in the number of appraisers obtaining multiple state credentials.
As I mentioned earlier, when we analyze the number of licensed and certified appraisers available to complete assignments for mortgage lending transactions we also have to take into account the number of certified appraisers working in administrative, management, internal review roles and as such, do not complete appraisal assignments.
That number is significant. An example includes a regional bank who informed me they recently hired eighteen certified appraisers representing some of the best and brightest in their market area for internal positions.
A polling of members attending the CRN Conference in New Orleans revealed a majority being in administrative / management positions and not completing appraisal assignments for several years.
So how does the future look?
At a recent AARO (Association of Appraiser Regulatory Officials) conference in Phoenix, Ariz., Jim Park, executive director of the Appraisal Subcommittee indicated the ASC data shows approximately 8,000 to 9,000 trainees nationwide, but also advised that data is based upon their annual compliance reviews of the various state appraiser regulatory agencies so some of the data may not current.
In March 2016, I conducted a survey of the state appraiser regulatory agencies asking for data relating to the trending of appraiser trainees and shared the survey results with those in attendance at the April 14th Collateral Risk Network (CRN) meeting in New Orleans.
What follows next are the results of that comprehensive survey.
The title relating to Appraiser Trainee credential is also referred to by the various states as Provisional Appraiser, Associate, Limited, Appraiser Intern, Apprentice, Appraiser Apprentice, State Licensed Real Estate Assistant, Appraiser Assistant. For the purposes of this study, they will be referred to as Appraiser Trainees.
None of the five Territories–Guam, American Samoa, Mariana Islands, Puerto Rico, Virgin Islands–have Appraiser Trainee Credential programs or reported data relating to a trainee credential program.
Of the 50 states surveyed, 46 have some form of credentialing program for Appraiser Trainees. Of the 46 states with Appraiser Trainee programs, 34 responded to the survey request.
Missouri began credentialing trainees in 2014 and Wyoming began credentialing Trainees in 2015 so limited data was available from those two states. Twenty states reported they are experiencing declines in the number of credentialed trainees. Four states reported they are experiencing an increase in the number of credentialed trainees. Eight states indicated they maintain no appraiser trainee trending data. One state reported a 26 percent swing in the rise and decline resulting in the same number of credentialed trainees between 2010 and 2015, while one state is still gathering the information.
Below is the list of states reporting declining numbers of initial appraiser trainee applications, trainee credentials, or renewal applications, the Time Period of the survey, the Trend Results, and the rate of decline over that specified time period.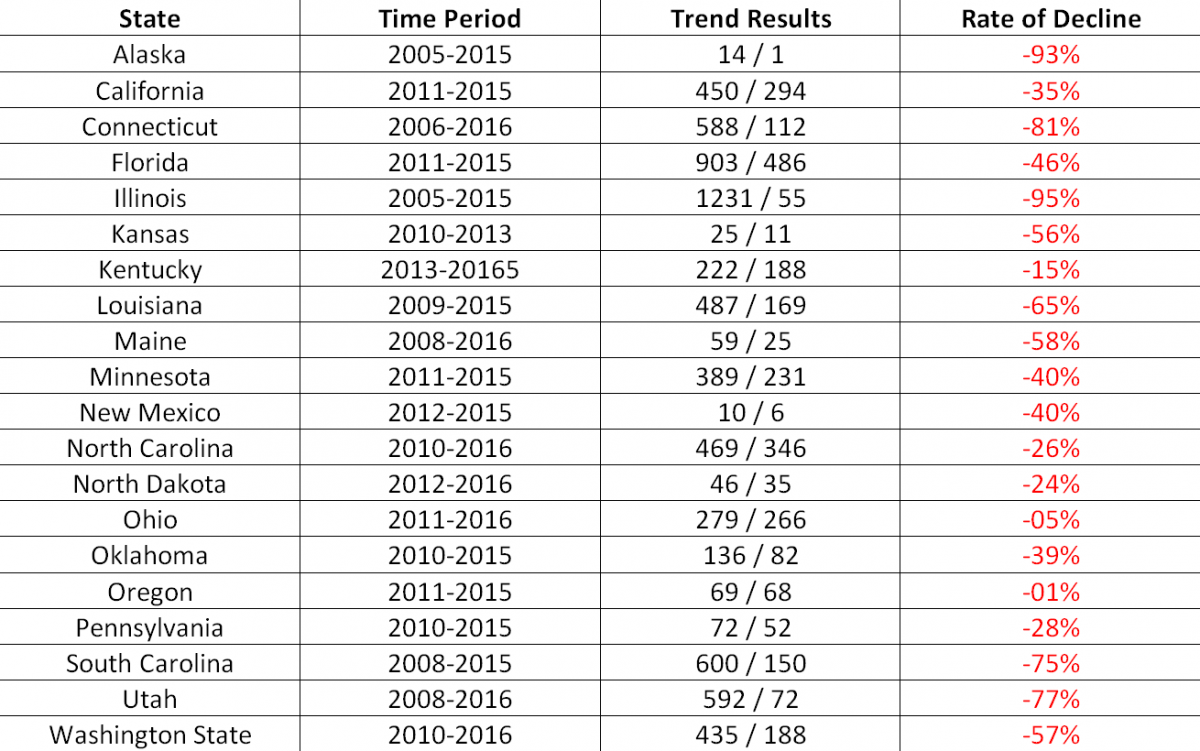 Whether you are looking at the rate of application, renewal, or the actual number of trainee credentials, the survey results received from the state regulatory agencies confirm the concerns the Collateral Risk Network, the National Appraisal Congress and the National Association of Appraisers have been expressing relating to the potential appraiser shortage that will be facing the industry unless significant and immediate changes occur within the regulations governing entry into the profession and the acceptability of trainees and licensed appraisers by lenders and appraisal management companies.
Regardless of one's position on whether there is a current shortage of appraisers to complete mortgage lending assignments, the data above presents a sobering reality that if the trend continues, the appraisal industry will not be able to respond to an increase in market demand for appraisal services within a very few short years as the number of appraisers continue to leave the industry and the number of potential replacements is declining at an even greater pace.
I previously mentioned regulations governing entrance into the appraisal profession as well as the challenges facing licensed appraisers. When Congress mandated that HUD only accept appraisers with certified credentials for the FHA panel, it was the beginning of the end for licensed appraisers.
Not only are they excluded from FHA assignments, most lenders now require appraisal assignments to be completed by certified appraisers in the event a conventional loan may ultimately end up going FHA.
The adverse economic impact to licensed appraisers has been significant and if not resolved in the short term, the approximately 8,000-plus licensed appraisers will either have to eventually leave the industry for economic reasons or upgrade to certified appraiser credential. There is however, a slight glitch in that scenario. As of Jan. 1, 2015, an applicant for state appraiser certification must have a four-year college degree. A noble objective for those aspiring to raise the status of the industry and the caliber of entrants. The reality is that those licensed appraisers who do not have a four-year degree and failed to obtain their certification credential prior to Jan. 1, 2015 must now obtain that four-year degree to qualify for certified appraiser credential.
To put that into perspective, I will share the story of an appraiser in Texas who has an associate degree, sold his home in Austin, Texas, moved to a small community with a four-year college, quit appraising to attend college full time, and will obtain his bachelor's degree in business in 2016.
He estimates that between the loss in income for not working for two years and the college expenses, obtaining the degree will have cost him approximately $85,000. Even if he worked part time and extended the time frame to obtain the degree the cost comes out about the same. But with the decline in available work as a licensed appraiser time was not on his side. So that raises the question, how many of those 8,000-plus other licensed appraisers, many in their 50s and 60s, are in a position to stop appraising, or even appraise part time, to obtain that four-year degree—at an estimated loss in income and education cost equivalent to approximately $85,000?
The Appraisal Foundation Appraiser Qualifications Board (AQB) is currently reviewing industry recommendations for alternative paths to licensure and certification. We are recommending an alternative path for licensed appraisers who have been completing highly credible appraisals for years, are in good standing with their respective state appraisal boards and would represent a significant loss to the industry if they cease to provide appraisal services in their respective markets.
Also equally important for the 8,000 to 9,000 Appraiser Trainees aspiring for a career in appraising is a reminder to all the lenders and AMCs there are no prohibitions in the Dodd-Frank Act regarding the use of appraiser trainees, which many lenders recently acknowledged a misunderstanding of the Dodd-Frank Act language.
To help mitigate the misperception, when drafting the AMC Final Rule in 2015, the agencies deliberately included the following comment: "The agencies continue to support the use of trainee appraisers as long as they work under the supervision of a State-Certified and or State-Licensed appraiser as long as they have met the qualifications established by the appropriate State and the AQB."
They go on to state: "The final rule amends proposed §34.213(b)(2) by substituting the term 'engage' for the term 'use' to clarify that an appraiser may work with a trainee appraiser on an appraisal, but only the appraiser may be 'engaged' by the AMC to perform appraisals."
Not only are there no federal regulatory prohibitions to the use of trainees, but from a business perspective, we have undisputable data showing that supervisory appraisers working with a trainee have higher score cards for quality, fewer revision requests and faster turn times than appraisers not working with a trainee.
In summary, stakeholders are, in fact, reporting current shortages in some markets around the country.
The most recent data available is indicating a significant decline in the number of appraiser trainees working toward appraiser licensure and certification to ultimately be replacing the appraisers leaving the industry.
The plight of licensed appraisers and the misconception lenders and AMCs have regarding the use of trainees is having an adverse impact on the ability of qualified professionals to provide valuation services, as well as an adverse impact on potential ability of the industry to meet future market demand.
---
---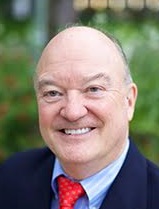 Greg Stephens, SRA, MNAA, CDEI is chief appraiser and senior vice president of Compliance for Metro-West Appraisal Company. Greg also serves as chair of Government and Legislative Affairs for the National Appraisal Congress; vice chair of the Government Affairs Council for Collateral Risk Network; and is a member of the Government Relations Committee for the National Association of Appraisers.
---
---
This article originally appeared in the June 2016 print edition of National Mortgage Professional Magazine.