Mortgage Rates Unchanged, Credit Availability Up
Freddie Mac's Primary Mortgage Market Survey (PMMS) reports on mostly stagnant rates environment for the week ending Oct. 6. The 30-year fixed-rate mortgage (FRM) averaged 3.42 percent and the 15-year FRM this week averaged 2.72 percent, both unchanged from last week. The 5-year Treasury-indexed hybrid adjustable-rate mortgage (ARM) averaged 2.80 percent this week, a miniscule dip from last week when it averaged 2.81 percent.
Sean Becketti, chief economist at Freddie Mac, seemed baffled by the data.
"The 10-year Treasury yield leaped to a two-week high following reports of the European Central Bank retreating from its bond-buying program ahead of its initial March deadline," he said. "In contrast, the 30-year fixed-rate mortgage remained unchanged at 3.42 percent. Over the past two weeks, mortgage rates have remained fairly flat while Treasury yields have fallen and risen. This Friday's jobs report will provide clarity on whether or not mortgage rates follow the recent upward trend in Treasury yields."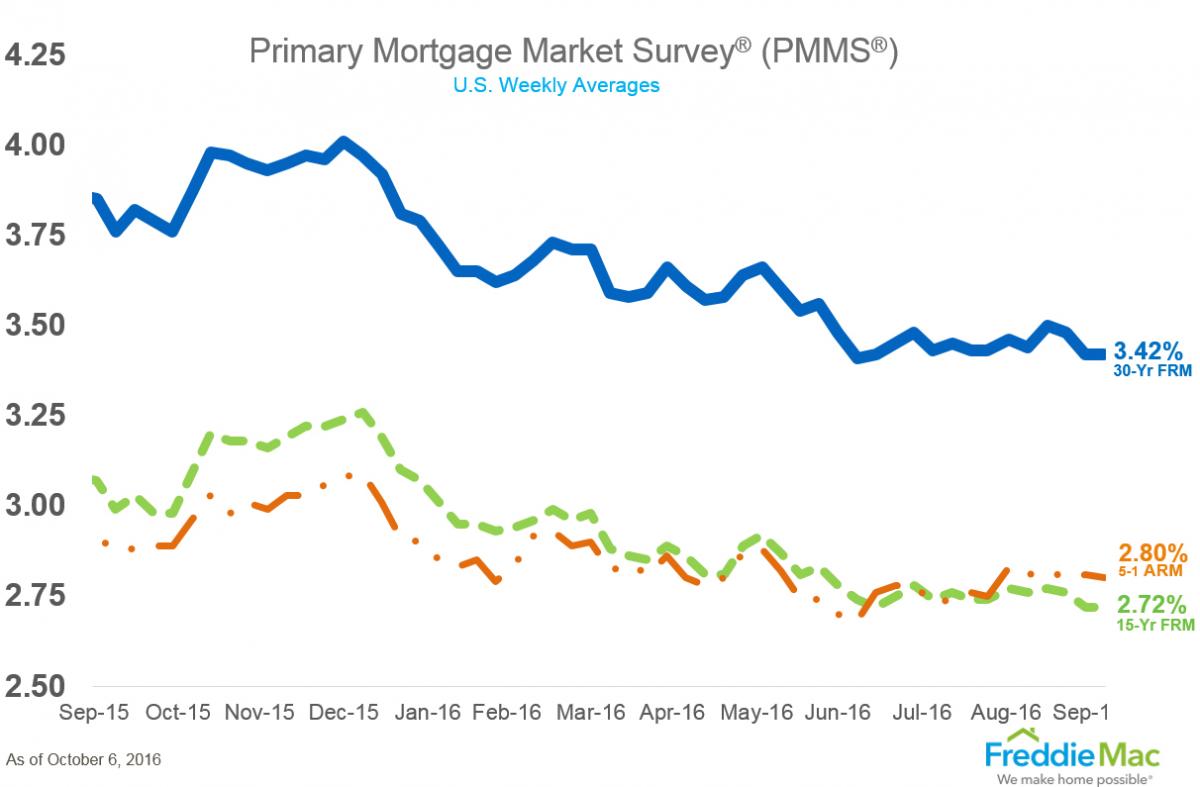 Separately, the latest Mortgage Credit Availability Index (MCAI), a report from the Mortgage Bankers Association (MBA), found the index up 1.4 percent to 167.0 in September. All four component indices saw upticks: the Government MCAI (up 1.9 percent), the Conventional MCAI (up 0.7 percent), the Conforming MCAI (up 0.7 percent) and the Jumbo MCAI (up 0.6 percent). 
"The increase in credit availability in September was driven by more investors offering streamlined refinance programs to borrowers with USDA and FHA loans." said Lynn Fisher, MBA's vice president of research and economics. "Streamline programs allow borrowers who have been consistently making their mortgage payments and meet other eligibility requirements, to refinance their existing mortgage into a lower interest rate with reduced documentation requirements. While these programs accounted for most of the increase, we also observed investors continuing their rollout of the new Fannie Mae and Freddie Mac low downpayment (97 LTV) loan programs, and some increased availability of jumbo loans."