NMP Mortgage Professional of the Month: Rob Saunders, Divisional Vice President, Caliber Home Loans Inc.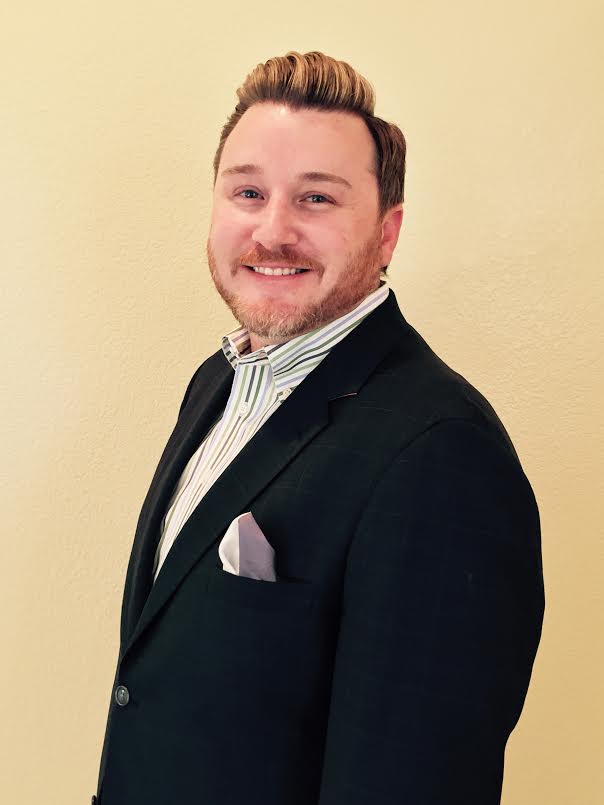 Nine years ago, Rob Saunders achieved his first career milestone when he became a branch manager at Aegis Wholesale Corporation at the age of 28. He was in the right place, to be certain, but not at the right time—Saunders' star was ascending just as the housing market was beginning to collapse.
Fast-forward to today. The agitation that Saunders felt when his career carpet was pulled out from under him has long since vanished. Today, he is divisional vice president with Caliber Home Loans Inc. for southern California. National Mortgage Professional Magazine recently spoke with him about his roller-coaster career ride, and the triumphs and challenges he currently faces.
How did you first get involved with mortgage banking? Was this your original career path?
The mortgage profession was not my original career path. When I was a child, my mother was a real estate agent. I'd go to work with her and I liked that environment. After college, I bartended for a while, and then I got my real estate license, but I found the work scary. I've never been a salesperson. I wanted a wage-paying job when breaking into the workforce.
I entered the mortgage industry as a funding assistant. That was 17 years ago. My duties were photocopying funding packages and I spent the first year in the photocopy room. Eventually, I moved up the ranks becoming an operations manager and then a branch manager at Aegis Wholesale when I was 28-years-old. And at that point, the market crashed and Aegis ceased operations.
After that, Plaza Home Mortgage called and recruited me and my whole Aegis team. We were there for five years–from 2007 to 2011. Then I was recruited by Phil Shoemaker, executive vice president of Wholesale Lending at Caliber, and came to Caliber in July of 2011. The company offered a culture that I wanted to work in. It was a great move!
In your opinion, what makes Caliber stand out from the competition?
Hands down, it has to be our culture. Caliber Home Loans is a service-based lender. We always strive to do the right thing—we're methodical and take care of each other … always with the borrower's best interests in mind.
How do you see the current state of the southern California housing market?
It's extremely competitive and a definitely a sellers' market, but there is also a low inventory.
What can be done to boost the inventory?
New construction got off to a rocky start after the recession. We are seeing more builders come out, but not a ton of builders like in the 2000s.
There has been much attention recently on the lack of affordable homeownership options in the California market. Is this still a problem?
Absolutely, especially near urban areas including Los Angeles, Orange County and San Diego, where it's extremely expensive. We have seen many people move out of these areas because they cannot afford them. But when even moving to the outskirts, the median home prices often hover around the $400,000 range.
How has Caliber Home Loans been able to keep on top of the many regulatory changes that have taken placed in recent years?
Our executive team devoted a large amount of resources to reviewing the rules and laws before they were implemented. For example, Caliber provided extensive training to agents on TRID before those rules took effect. Today, the company continues to allocate generous resources into continued training. It's vital that we continue to make sure we understand its complexity.
Also, we need to be cognizant that change is a constant in our industry. Either we adhere to change and roll with it, or we will not be closing loans.
In your opinion, what can the industry do to encourage young people to pursue careers in mortgage banking?
I don't really see young people getting into the business today and wanting to learn all of its intricacies. The industry used to take people with no experience and train them up through the ranks. Regulation and compliance demands have made things different today, of course. In order to encourage young people to pursue jobs in the mortgage field, lenders need to build an extensive training platform that will attract a younger generation to the business.
All lenders have a responsibility to encourage young people to come into the industry. Ideally, we should band together and come up with a standard strategy to achieve that goal.
Looking back on your work in the industry, what do you see as your greatest challenges and your greatest accomplishments?
As I mentioned earlier, the greatest challenge came when I was promoted to branch manager, only to then see the market crash. Thankfully, another lender came along to pull my team out of that. My greatest accomplishment was coming to Caliber and being able to bring my team along with me.
What do you see as your near-term goals?
My main goal is to keep everyone on my team employed. When I came to Caliber, I was thrilled to watch my team and salespeople thrive here.
What do you see as the near-term future for the mortgage banking industry?
Low inventory is the next big problem. I am not certain if this can continue for the next few years. Ultimately, I think, the economy will drive builders to build more.
Outside of work, how do you spend your leisure time?
I am happily married—we don't have kids, but have a dog and a cat. I like to spend time with friends and family, and working on my home.
---
---
Phil Hall is managing editor of National Mortgage Professional Magazine. He may be reached by e-mail at [email protected].
---
---
This article originally appeared in the July 2016 print edition of National Mortgage Professional Magazine.