The Upfront Close: How to Stop the "Let Me Think About It" Objection
A client or prospect said, "Let me think about it." You agreed and have spent several hours calling them to no avail. They have gone radio silent. But you were so sure they wanted to use you for the refi.
A real estate agent seemed totally committed to referring business to you. She said, "Let me think about it and we'll talk soon." You were so excited that you nearly put a downpayment on that new car.
The problem is that for every hour you chase someone, they have robbed you of about $300 in cash. Think of this as just dumping $300 into the garbage. It's the same. Wouldn't it be better if they just told you upfront they wouldn't do business with you? Wouldn't you save a lot of time if they just said no? Isn't bad breath better than no breath at all?
The answer is the Upfront Close. Here is a phrase you can say during the fact finding opening interview from now on that will help you stop from wasting your time:
"At the end of this process, we may decide to put together a mortgage plan to help you hit your dreams and goals. If we do, I hope you will decide to implement it. If it doesn't make sense, I hope you will tell me that as well. I only want to do what is best for you. But I would rather you not wait a few weeks or months. That tells me you don't have enough information to make an informed decision. You don't want to hurt my feelings by saying no. Is that okay?"
You have just given them permission to be honest. You have allowed them to be direct. Isn't that better than chasing them for a decision and wasting your time? The crazy thing is that they nicer you are, the less direct and honest your prospects and clients will be. They don't want to hurt your feelings.
When my daughter Caroline was a freshman in high school, she was already playing on the varsity tennis team. I was so proud of her. Just like her dad who played on the pro tour in the 1970s, I was sure she would play Division I tennis with a full ride and eventually turn pro. I called a college prep athlete packaging service to shoot video of her playing tennis and called college recruiters around the U.S.
The problem was the sales rep was so bad that he annoyed me immediately.
"Caroline, you want to make your parents proud by going to a good school, don't you? Mrs. Johnson, you love your daughter and want her to be happy, don't you?"
I looked at my wife Merita and just shook my head. The rep went on for another hour and said the fee was $3,000. Which credit card would we like to use. I told him what you should never hear, "Let me go think about it," fully knowing we would never engage his company's services. The sales rep must have called 10 more times leaving voicemail after voicemail to get an answer. But if he would have used the Upfront Close like you will now do, I would have been honest and told him that we wouldn't use his services. But isn't that better than wasting time making 10 follow up calls?
Do you want to increase your sales and stop wasting your time? Use the Upfront Close with every prospect or client from now on. Bad breath is better than no breath at all.
---
---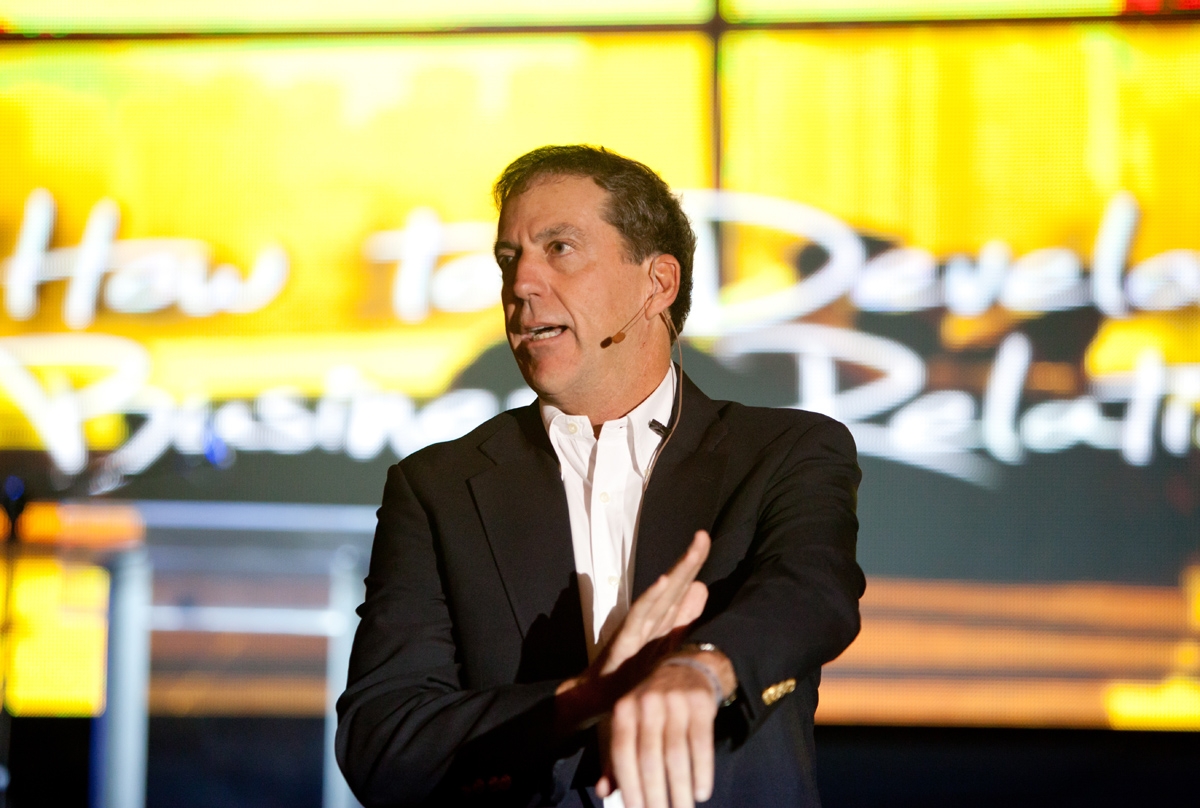 Dr. Kerry Johnson is a frequent speaker at mortgage industry conferences. He is the author of six books, including Mastering the Game: The Human Edge in Sales and Marketing, WILLPOWER: The Secrets of Self-Discipline and his newest book, Why Smart People Make Dumb Mistakes With Their Money. He may be reached by phone at (714) 368-3650 or e-mail [email protected].
---
---
This article originally appeared in the July 2016 print edition of National Mortgage Professional Magazine.