Featured Industry Leader: Kevin Jornlin, President, Delaware Mortgage Bankers Association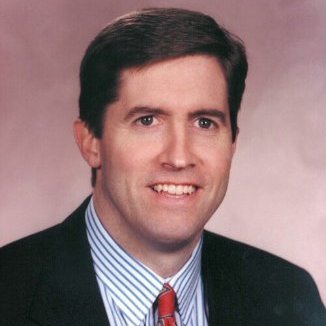 Kevin Jornlin is regional manager for Supreme Lending in Wilmington, Del., and is president of the Delaware Mortgage Bankers Association (DMBA). National Mortgage Professional Magazine recently spoke to him regarding his trade association activities.
How and why did you get involved in the DMBA?
I have been in the mortgage business for more than 30 years and can say that over these past few years, I have never seen such a seismic change in our industry along all facets of the business including regulatory, underwriting, technology and the list goes on and on. After speaking with other local industry leaders, there was a clear consensus that we needed a voice in the industry, a venue to exchange information and a community that could leverage all the great ideas and energy, as we work to deliver for all our customers and real estate partners.
Why do you feel members of the mortgage profession in your state should join your association?
It is clear that given the market conditions and regulatory environment, our members felt that it is just makes a lot of sense to work together as sort of a "local industry village" as opposed to being on an island and trying to navigate through all this on your own. I think that plus the ability to pool together to have a voice as we work with legislators and other real estate associations.
What role does your association play in the federal and state legislative and regulatory environments, and are there any items on the current agenda you would like to highlight?
We have been making headway into navigating through the legislative contacts. Most recently, we have been working with a few legislators on a house bill that was attempting to change how liens are handled for past due homeowners' associations dues. While the intent of the legislation was to help these associations with collecting their monies, the DMBA and our national partner in Washington, D.C., had some serious concerns about unintended consequences with how the bill would lien the property and could potentially extinguish the first mortgage. Of course, this would have resulted in many restrictions on lending which would have adversely affected homeowners and lenders alike. We were successful in seeing the bill tabled and hope to work with the co-sponsors to re-craft a more workable bill in the next session.
What do you see as your most significant accomplishments with the association?
I would say that we had many accomplishments, not the least of which was completing the ramp up of our association including all the corporation set up work, bylaws, Web site, etc. But as it relates to accomplishments which supported our membership and the real estate community at large, I would say there are two fairly significant accomplishments. The first was the result of our work with the Delaware State Housing Authority (DSHA) and it was to streamline their program and make it more accessible and user-friendly for the lenders which, in turn, will allow more lenders to participate in their programs which lend to low- to moderate-income families in Delaware. After a lot of due diligence at the DSHA and with collaboration from the DMBA, they were able to introduce a new Master Servicer to handle the program and we all feel this new partnership will foster a more streamlined experience for the delivery of our loans which in turn will entice more lenders to participate in these programs. They were also able to offer a new financial structure for the lenders which will also open up participation.
The second accomplishment was in our work with the state legislature on HB 254. In conjunction with the national MBA, we worked with the co-sponsors of this bill to educate them on some of the major flaws with it and with some of the unintended consequences that occurred in other states in which similar legislation was passed. We were successful in our effort as they tabled the bill and invited us to serve on a roundtable which would help in re-crafting a new bill for the upcoming session.
What is the DMBA's relationship with the national MBA?
We are a member of the national MBA and many of our board attend meetings/calls with their various committees. We also have encouraged all our members to join their Mortgage Action Alliance (MAA), a grassroots organization which serves to inform and mobilize its members on important federal and state issues which could impact us. We also partnered with the MBA to provide our members with a DMBA Education Store, which provides valuable industry training programs for discounted rates to our members.
In your opinion, what can be done to bring more young people into mortgage careers?
It seems like there is a big disconnect between our industry and colleges/universities in that there is limited exposure to the field of real estate finance, both in the classroom and in career centers. We need to better align ourselves with these institutions in order to provide an opportunity for Millennials to learn about the business and the vast opportunities within it.
How would you define your state's housing market?
Home prices are stable and inventory has been fairly low for the last few months in the state of Delaware.
---
---
Phil Hall is managing editor of National Mortgage Professional Magazine. He may be reached by e-mail at PhilH@NMPMediaCorp.com.
Subscribe to the nmp Daily