What Could Drive Another Mortgage Crisis?
There is no refinance available for as many as 6.4 million negative equity homeowners who have a conventional first mortgage not backed by government-sponsored enterprises (GSEs), Fannie Mae or Freddie Mac, or a second mortgage or home equity line of credit (HELOC) that is "underwater," where more is owed on the mortgage than the home is worth. Many of these mortgages are interest-only loans that are now resetting to fully amortized payments with increases seen as high as 400 percent-plus. Simply, because these loans have negative equity, there is no refinance available to reduce initial higher interest rates from years ago.
The only option for affected homeowners is a modification or a short sale and both require the homeowner to be delinquent on their mortgage first. These homeowners struggle to "stay put" in negative equity homes awaiting home values to return. If this problem is not taken seriously, the result will be a new wave of short sales that will have a negative impact on the housing industry. It is already happening.
And this time it is affecting the elderly.
Caps placed on the maximum loan-to-value of non-GSE first mortgages and the combined loan-to-value (LTV) when second mortgages and HELOCs exist are what holds back a refinance for these specific negative equity loans. Compound this with the interest-only reset of many of these loans, and the problem is disastrous.
For too long, there has been a lack of attention to a refinance where none exists for negative equity homeowners. Many believe these homeowners "did it to themselves" and massive press about short sellers labeling them as "strategic defaulters" (or those able to make payments but refuse to) was overshadowed by the fact that negative equity homeowners who worked with banks to short sell homes were told by their own lenders that they could not get approved for the short sale until they were delinquent on their mortgage first. This policy continues to this day for most lenders.
But since 2013, reports have proven that "ruthless" or "strategic" default during the 2007-2009 recession were relatively rare. In a 2015 follow up of this study, job loss and adverse financial shocks in addition to divorce, large medical expenses and other severe income loss attributed greatly to mortgage default.
Most importantly in this report … while household-level employment and financial shocks are important drivers of mortgage default, analysis shows that financially distressed households do not default. More than 80 percent of unemployed households with less than one month of mortgage payments in savings are current on their mortgage payments.
Disdain of reasons for why negative equity occurred is often the primary focus of apathetic attention to a refinance solution. Instead, focus should be on a sustainable refinance for those on time with their mortgage payment to assist them to "stay put" longer.
There is no argument of "moral hazard" or "strategic default" for a refinance option that allows responsible homeowners breathing room to stay put. When homeowners are not struggling to make their payments, they keep up homes which increases the value of our communities.
We can continue to think that the negative equity problem has gone away in the United States but it has not. More calls are coming in from elderly with no chance of increase in their income. Many of them did a refinance or a second mortgage to help other family members but are now stuck themselves. The reason for a refinance should not matter. And we shouldn't require affected homeowners to be delinquent on their mortgage first causing a destruction of good credit that results in negative unintended consequences for future credit.
Instead, we should be questioning how we can stabilize areas where negative equity still exists.
There are solutions available with existing mortgage programs now. A white paper entitled "Urgent Attention Needed: Two Problems and Solutions That Exist for Responsible Homeowners Who Have Negative Equity in Their Homes" that provides U.S. and Florida data showing how many negative equity homeowners can be helped is at HousingCrisisStories.com/wp-content/uploads/2016/07/Urgent.pdf.
---
---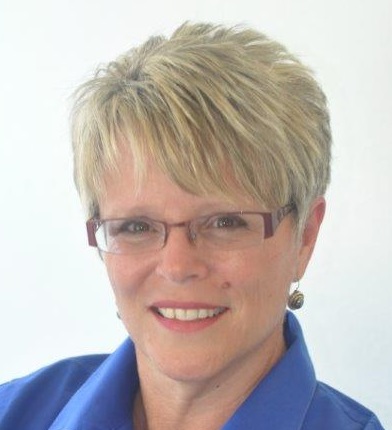 Pam Marron (NMLS#: 246438) is senior loan originator with Innovative Mortgage Services Inc. (NMLS#: 250769) in Tampa Bay, Fla. She may be reached by phone at (727) 375-8986, e-mail Pam.M.Marron@gmail.com or visit HousingCrisisStories.com, CloseWithPam.com or 8Problems.com.
---
---
This article originally appeared in the September 2016 print edition of National Mortgage Professional Magazine.