Paul Bush Named VP of Technology for LRES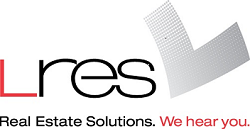 LRES
has announced that Paul Bush has been promoted to its vice president of technology. In this role, Bush will strategize the future direction of LRES' proprietary technology, as well as implement and maintain its current systems. He is also responsible for driving growth by delivering secure applications and services and ensuring maximum uptime and scalability within the company's networks.
Bush has more than 15 years of experience in management, software development and IT experience with an extensive background in .NET application development. Prior to his new position at LRES, Bush held the position of software development manager at the company. Before joining LRES, Bush served as director of engineering for an online marketing platform for the acquisition of category-specific consumers where he implemented continuous integration software development methodology and automated the build and deployment cycle using version-control APIs and other management tools.
"We are confident Paul is the right fit for this role as he brings with him a proven track record of implementing standardized processes and improving overall business functionality and success," said Clyde Prestowitz, CTO of LRES.