New Book Considers Appraisals on Manufactured Housing
The Appraisal Institute has
released a new book
to provide valuation tools when considering manufactured housing.
"
Appraising Manufactured (Mobile) Home Communities and Recreational Vehicle Parks
" by Robert S. Saia offers a broad overview of the manufactured housing industry and details the factors that impact the appraising of mobile home and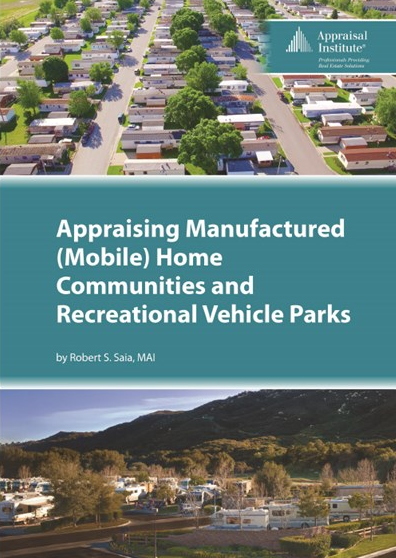 RV parks. The book also considers the legal, physical and economic challenges involved in owning and operating mobile home and RV parks, while offering practical methods for valuing these properties.
"Mobile homes and RVs are unique housing types that are increasing in popularity," wrote Appraisal Institute President Jim Amorin in the book's foreword. "Mobile homes have shed the stigma of low-cost housing, and some can rival site-built designs in terms of quality."