Most Americans Predict House Price Increases in Near-Future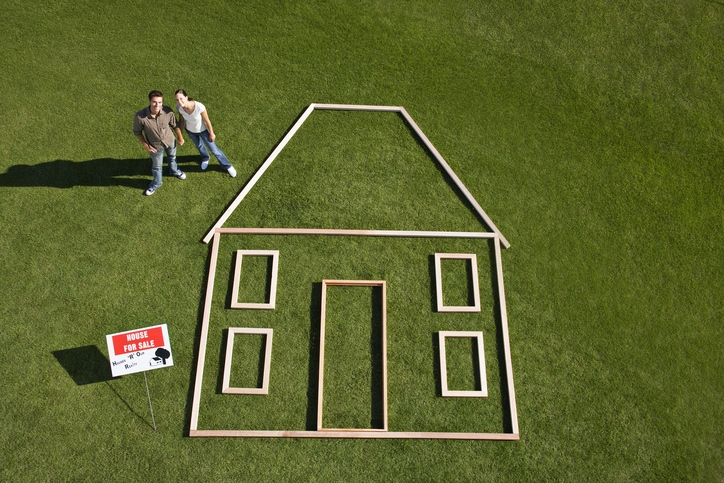 A new Gallup poll
found 61 percent of Americans believe housing prices in their area will rise in the next 12 months, a six percent point increase from a similar poll conducted last year. Twenty-eight percent of the poll's respondents predicted prices will stay the same and 10 percent believe they will decrease.
Among the different regions, 74 percent of respondents in the West predicted home price increases, 61 percent in the South, 54 percent in the East and 53 percent in the Midwest. Sixty-seven percent of respondents felt that now is a good time to buy a house, while 30 percent said it was a bad time. In comparison, this is down from the 2012-14 period when the positive sentiment was 74 percent compared with 24 percent negative.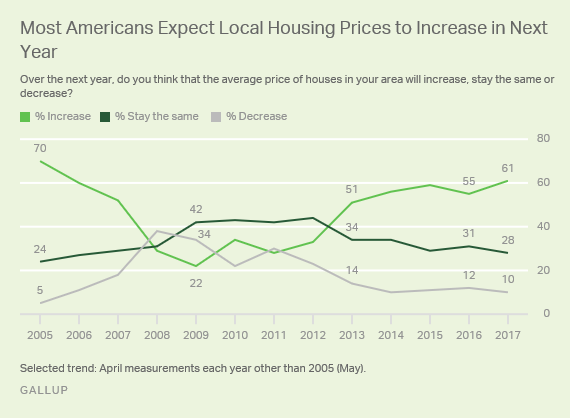 "The continued increase in housing prices leads to questions of whether another housing bubble could occur," said Jeffrey M. Jones, an assistant director and research director at Gallup. "While prices now are nearly where they were a decade ago, houses are more affordable because of lower interest rates, and banks are more reluctant to issue risky mortgages than they were before the mid-2000s housing market crash. Still, if housing prices continue to rise and interest rates increase, the potential for a new housing bubble will grow."
Gallup surveyed 1,019 adults for this poll.