Featured Industry Leader: Matt Helfrich, Vice President, Colorado Association of Mortgage Professionals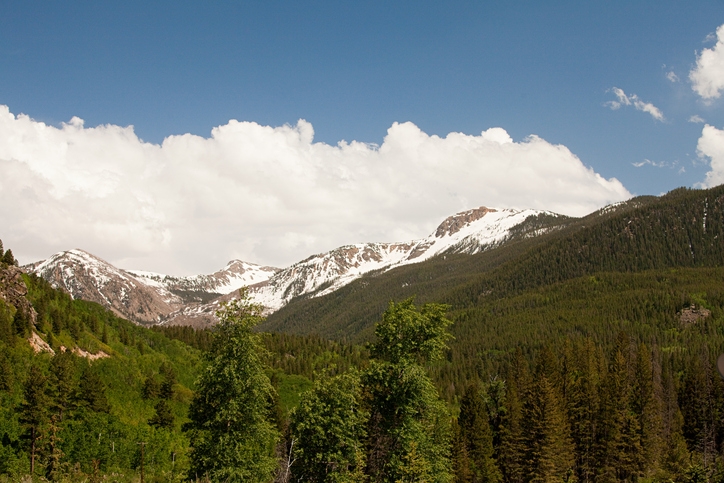 Matt Helfrich is vice president and a member of the board of directors of the Colorado Association of Mortgage Professionals (CoAMP) and an account executive at Stearns Lending in Colorado Springs, Colo. National Mortgage Professional Magazine recently spoke with him about his work in his state's trade association.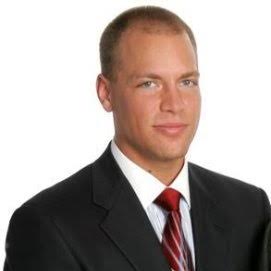 How and why did you get involved in your association? And can you share the track within your association that led to the leadership role?
It was a trap–those pesky board members got me at a moment of weakness! No, in all seriousness, I have always been interested in giving back. As far as a track to leadership, it's hard work and then some more hard work. Just like anything in our beloved country of ours. You have to put in your time, prove your intentions and keep after it until you get it. Work smarter, work harder, sometimes both.  
Why do you feel members of the mortgage profession in your state should join the Colorado Association of Mortgage Professionals?
Potential members should consider membership in order to have their voice heard. If you don't like the path our politicians are taking us, get involved and speak your mind. The folks who make the rules we live by are people. If you aren't talking to them to help them understand why some regulation needs more thought, someone else is. Trust me, they are approachable.
The other opportunity that membership provides is a national and state network of like-minded people. Maybe getting involved will give you an outlet to just have the discussion.
 
What role does your association play in the state legislative and regulatory environment? And are there any items on the current agenda you would like to highlight?
We recently took some timing issues with appraisers promising and not delivering on schedule through AMCs. We worked with the Colorado Department of Regulatory Agencies (DORA) and then the Colorado Board of Real Estate Appraisers to bring the issues to their attention. They were both very willing to listen to us and to offer their help in fixing the issues. 
The appraiser population has dwindled due to legislation and many frequently voice their opinion about AMC's at any chance they get someone to listen. But in the end, it's a supply and demand problem with a rather lengthy wall in the way of the supply side. We just need to coach our real estate agent partners properly so they know proper expectations and encourage everyone to be rigidly flexible in our ever changing regulatory environment.
 
What do you see as your most significant accomplishments with the association?
Membership is the key to any functioning association. I feel that my best contribution to CoAMP was to get our database right. When I became the Membership Committee chairman a few years ago, we couldn't tell you who was a member, who had paid or who had accidentally double paid. That got fixed pretty quickly. Knowing your members and knowing your target market lets you execute the direction you want to take the organization. 
We also moved away from taking in our member dues, donations and fees for classes in many ways. To keep the accounting simple for a small organization, you have to make it easy and know when to outsource. PayPal provided that for us by plugging right into our state Web site. No more tracking down mailed checks to someone who isn't on the board of directors anymore. No more having to keep some carbon copy junk to take down a credit card. We don't need to have staff to manage it, we just utilize PayPal and outsource our bookkeeping to a third-party so we can pass any audit with flying colors. 
 
As the Colorado state affiliate for NAMB what do you feel that adds to your association and towards the overall agenda for the mortgage profession nationwide?
Well, the definition of an affiliate is to closely connect something or yourself with or to something as a partner. Unfortunately, something came up for me last minute in 2015, so I couldn't attend NAMB National. But the state affiliates need to attend and take good notes so they can report back to their state membership. Conversely, this offers an opportunity to share the state members' collective opinion with the national folks, so we are all rowing the boat in the relatively same direction.
 
In your opinion, what can be done to bring more young people into mortgage careers?
The average age of a loan officer is 55 now. You can't talk to us like we are your kids, that's for sure. Millennials are scared to leave mom's house, so what makes you think a 100 percent commission job with no guarantee is going to attract that talent pool? Most of the originators my age and younger were introduced to this profession from their parents, who brought them up under their wings.
If we want to turn that corner and attract youth, we have to consider finding a way to make the jump worthwhile. Maybe it needs to be a dual role—pay for their license and give them two part-time jobs: One doing whatever paper shuffling the company needs done and the other half giving them the opportunity to branch out and find some loans. The average person has some 200 names in their sphere of influence and that doesn't even count Facebook potential. We could partner them with a seasoned LO who can mentor them and find a way to make it beneficial to both.
How would you define your state's housing market?
It's so hot here it is up in smoke! I cannot say I personally partake in our newest found industry, but the effects of it have made Colorado the number one market for growth in the nation. 
---
Phil Hall is managing editor of National Mortgage Professional Magazine. He may be reached by e-mail at

[email protected]

.
---