Featured Industry Leader: Hal Tippetts, President, Maine Association of Mortgage Professionals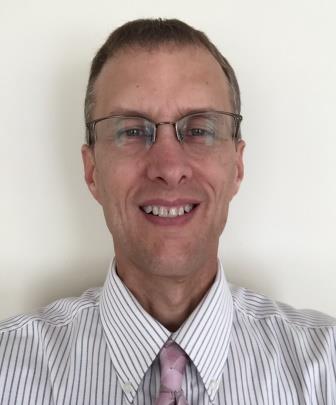 Hal Tippetts is a sales manager at Stewart Title in Portsmouth, N.H., and president of the Maine Association of Mortgage Professionals (MAMP).
National Mortgage Professional Magazine
recently spoke with him regarding his work with this trade association.
How and why did you get involved with the Maine Association of Mortgage Professionals? Can you share the track within the association that led to the leadership role?
I was recruited to serve as a Director in 2008 for the Maine Mortgage Bankers Association. I was relatively new to the marketplace at the time, although I had been involved in exhibiting at industry conferences and had joined both the Maine Bankers Association and Maine Association of Mortgage Brokers. Around 2009 and 2010, the Maine Association of Mortgage Brokers experienced some attrition due to market conditions, and it was proposed to combine the two organizations. I participated on the Steering Committee, and out of that, came a new organization, the Maine Association of Mortgage Professionals.
I served as a Board Director for several years, and chaired the Membership Committee for a period of time. In October of 2013, the Board nominated and selected me to become President, and I have been reappointed every year since.
 
Why do you feel members of the mortgage profession in your state join MAMP?
I believe members join our organization to stay connected, have access to industry information and educational opportunities, and to have a stronger political voice. Our mission is to educate, advocate and promote best practices in the mortgage industry in the state of Maine. We host nine breakfast meetings during the year, a wonderfully successful charity golf tournament, and also host an expo each year in November. We partner with other mortgage organizations in Massachusetts, New Hampshire, Vermont, Rhode Island and Connecticut in planning and promoting regional events such as the New England Mortgage Bankers Conference, and we partner with the national Mortgage Bankers Association (MBA).
We strive to help our members understand Consumer Financial Protection Bureau (CFPB) rules and guidelines, as well as state and national legislative issues. We make sure to support legislation that benefits the industry, and come out against what we view as harmful. And, ultimately, we make sure that we, as an industry, do what its best for the borrower.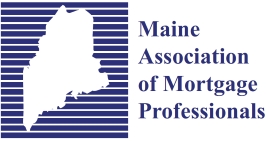 What role does your association play in the federal and state legislative and regulatory environments, and are there any items on the current agenda you would like to highlight?
The Maine legislative session came to a close, and there was not a lot of legislation concerning us this year, for which we are grateful. In years past, we dealt with legislation that threatened to make the foreclosure process more difficult, and we came out against condo homeowner association super-lien capability. This year, we supported a bill that put Maine more in line with federal law allowing appraisal management companies (AMCs) to continue doing business in the state.
On a federal level, we send at least three members each year to participate in the MBA's Legislative Conference in Washington, D.C. The national issues we are watching include GSE reform and the over-burdensome regulatory environment imposed by the CFPB and other federal agencies.  
What do you see as your most significant accomplishments with MAMP?
As a group, I think we've grown significantly. MAMP is now up to 70 member organizations, and our budget has increased. We also have an increase in diversity in our membership, with credit unions, mortgage brokers, local and national banks, and affiliates that are very active in our organization. We have increased the number and overall quality of events available to members, and have improved our advocacy efforts.  
In your opinion, what can be done to bring more young people into mortgage careers?
It's a great question. Our Executive Director, Josh Wolfe, is in his 20s, and with his guidance we've tried to look for opportunities in recruiting Millennials. We partnered with the University of South Maine with a booth at their recent job fair. We made an effort to reach out and help Millennials understand that the mortgage industry is a great place for a career, and that there are a lot of entry-level jobs in the industry.  
How would you define your state's housing market?
The market is healthy and moving forward. We are currently a strong purchase market, and there is still refinance business continuing. However, in some areas–particularly southern Maine–we are struggling with the inventory issue. But we have been busy.