Appraisal Institute CEO Resigns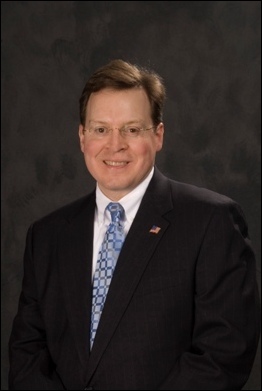 The
Appraisal Institute
has announced the resignation of Frederick H. Grubbe as its CEO, after a decade on the job.
Grubbe was named Chief Executive Officer of the Chicago-based organization in May 2007 after serving as President and CEO of the National Fraternal Congress of America (NFCA), an association for fraternal benefit societies. Before that, he was Chief Operating Officer for the Education Resource Group, an international management training company, and CEO of the THINK FIRST Foundation, an international organization dedicated to preventing and creating awareness about brain and spinal cord injuries. From 1989 to 1993, Grubbe held several positions in the administration of President George H. W. Bush, including Deputy Director of the U.S. Office of Consumer Affairs, Deputy Administrator of the National Highway Traffic Safety Administration and to the Secretary of Transportation.
"I have enjoyed my tenure at the Appraisal Institute, and I am grateful to have had the opportunity to work with so many fine people over the years," Grubbe said in his resignation letter to the organization's board of directors. "I am proud of what we've accomplished, and I wish you nothing but the best in addressing the many issues you have before you."
Appraisal Institute 2017 President Jim Amorin was named acting CEO, and will also will continue as president through his one-year term, which ends Dec. 31.
Subscribe to the NMP Daily