Sustaining Business Growth Through Employee Development
A key 2017 business trend, as reported by Forbes late last year, is that organizations restructure to focus on team over individual performance—something my company did around the same timeframe. While individuals have their own career agenda, companies are now structured with teams because high-performing teams will enable them to compete for the future.
Let's consider a mortgage industry example. The leadership team at American Financing saw an opportunity to create a more streamlined mortgage experience with direct communications from one primary contact. So, we capitalized on it. We identified the importance of communication styles between teammates and chose to play matchmaker. Rather than expect each mortgage consultant to get to know 45 processors, we paired it back. Aligning smaller teams of mortgage consultants with small teams of processors really created team unity and understanding. It eliminated unnecessary internal follow ups and phone calls, providing a more enjoyable and accountable employee experience.
A change this simple has a lot more to it—of course, starting with knowledgeable employees. Consider these key industry stages as a checklist for successful employee development:
 
Pre-licensing education
The NMLS is programmed with federal pre-licensing education (PE) and continuing education (CE) requirements as required by the SAFE Act.
Ultimately, completion of these general mortgage, ethics, and law courses will prepare the individual for the federal exam. But keep in mind—these courses are specific to new loan originators, so an understanding of the presented materials may be lacking. To address this: Consider on-site testing where students are near subject matter experts in the event they feel overwhelmed, yet are separated enough there are no distractions.
 
Tailored trainings
We're in an industry that takes education seriously. And as a national mortgage banker with more than 300 employees, my company delivers information in multiple ways. Our approach is to provide a blend of classroom (onboarding, mandatory continuing education) and online (compliance, optional continuing education) trainings—delivering material in the most understandable and well-received way we can.
Of course, there's no right answer in the discussion of online vs. classroom training. You do what you need to adapt. Adapt to the content, adapt to the student. For some employees, self-paced learning can be challenging. It's an attractive benefit to be able to learn on your own time. Yet, it can be harder for the student to pay attention, specifically if the content is new information. Webinars—often middle ground—provide the same flexibility, but include the added benefit of interaction.
Classroom training has proven most engaging to our team. The ability to ask questions continues to be crucial to student's success. It's most beneficial when the trainer has experience in originating and underwriting loans. This allows for some of the most relatable examples and makes the limited time for our business to commit to the classroom well spent.
Experiential learning
Wikipedia defines experiential learning as: "the process of learning through experience" and, more specifically, "learning through reflection on doing." The individual is encouraged to directly involve themselves in the experience and reflect on it using analytical skills. This way, they gain a better understanding of the new information and retain it longer.
My recommendation: Hiring industry experienced employees allows less time spent on a computer. Complete systems training and a quick debrief with the trainer, so you can move on to job shadowing. This last stage is particularly important for us as our mortgage consultants are tasked with customizing a loan program for each customer. It's a key learning experience for new hires that really forces analytical skills to kick in. Plus, it's the best way to prepare them to take calls.
 
Better technology
As technology advances, operational efficiency can increase. Utilizing an industry leading CRM, auto dialer, a robust LOS, and automation have boosted employee productivity. And, by giving clients access to our Customer Portal we allow client documents to be added straight into our LOS. It's a customer benefit that has also eliminated busy work from employees' already full plates.
 
Job aids
The TILA-RESPA Rule, Loan Estimate Disclosures, Closing Disclosures … the training process can be daunting having so many important guidelines to understand. No matter your experience or education, there's often a limit to how much information a person can obtain. Providing easily accessible job aids and compliance guides can make retaining education so much easier.
Not to mention they help bridge the gap when process change is needed to meet industry mandates. Pair job aids with a brief in-person training session—to address the upcoming change—and you can get back to business as usual in little time. Even going so far as including Webinars or how-to-videos on intranets or even Wiki's—it's a great way to deliver pertinent information that's easily available.
 
Coaching and feedback
Once it's time to work alone, weekly check-ins are important (until no longer needed), along with a performance evaluation 90 days out. You have to keep new hires engaged, informed, and appreciated—regardless of how much experience they bring to the table. No two loans are alike, and there's always room for improvement.
Incentivizing is also key. Bonuses are expected in sales. So, it's more important to verbally acknowledge and reward key players. Spend additional time with them to ensure you understand their career path and can work with them to help them advance.
To illustrate … in the past year alone, my firm has promoted 28 employees—half of these people had been working as a mortgage consultant, processor, or underwriter prior to the promotion. They have proven to be key contributors to our business success and now make a difference in the mentoring of new hires.
Customer focus
As training and continuing education go on in the background, the customer remains top of mind. We all have the same strategy: do what's best for the customer. Most all of us have a tried and true approach to how we deliver the best possible customer experience. We expect our mortgage consultants to forge deep, personal bonds with the customers they serve and deliver a memorable experience. We deliver happiness by fostering it internally.
No matter what your approach to business, the best way to sustain growth is through a strong foundation, strategic leadership and experienced employees. I believe in this model because I've followed it. Our company doubled in size in 2015 and are up another 50 percent over the past year. In that time, we've set company financial records and watched our people achieve their own personal milestones—the latter being what's most important.
---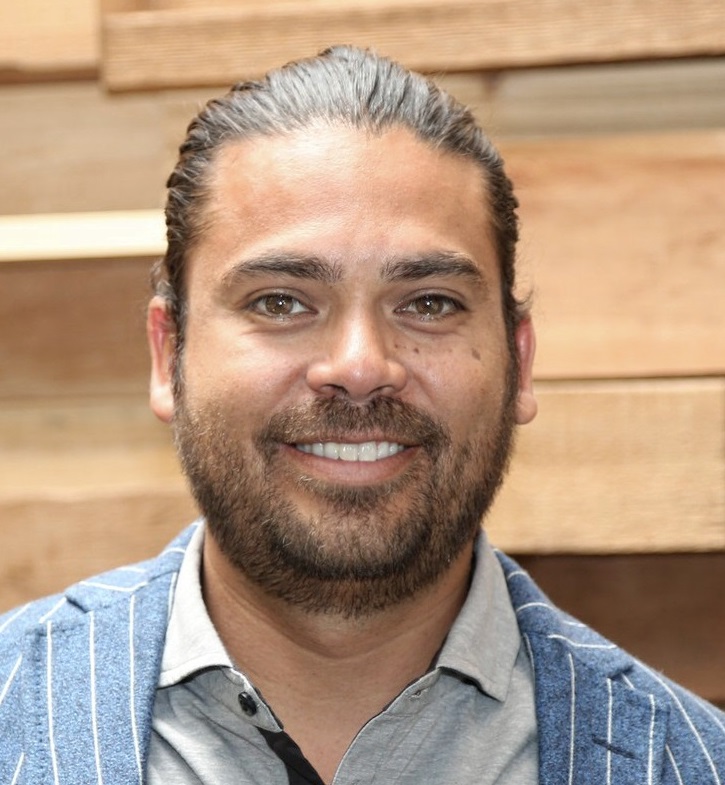 Damian Maldonado is an American entrepreneur and businessman of Puerto Rican descent, and Co-Founder of American Financing Corporation, one of the most successful privately held national mortgage companies in the U.S.
---
This article orignally appeared in the August 2017 print edition of National Mortgage Professional Magazine. 
---