Trelix Approved as a Third-Party Due Diligence Provider by DBRS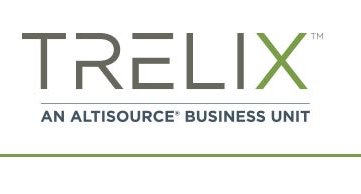 Trelix
has announced that it has been approved as a third-party due diligence provider for
DBRS
-rated transactions. DBRS is a full-service credit rating agency respected for its independent, third-party evaluations of corporate and government issues. DBRS's approval process, before adding a company as an accepted provider, includes an on-site review to assess companies' staffing, infrastructure and capabilities relevant to securitization-related services.
As part of Altisource's Origination Solutions platform, Trelix offers clients a unique combination of technology and risk management tools that position it to have a meaningful impact on the securitization market.
The Trelix suite of industry-leading mortgage fulfillment offerings includes: Processing; underwriting; loan due diligence; quality control; and CastleLine Certification, a proprietary risk management process to help clients obtain Certified Loan insurance.
"DBRS is one of the prominent rating agencies and our acceptance as a third-party provider further validates our company and the best-in-class solutions and services we deliver," said Jon Gerretsen, President of Trelix. "We are pleased with the approval as it helps solidify our position as a leading provider of impactful services across the mortgage origination and securitization lifecycle."
---
Subscribe to the nmp Daily