Senate Committee Okays Montgomery for FHA Top Spot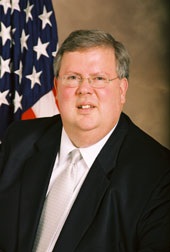 The Senate Banking Committee has voted 18-5 to approve Brian D. Montgomery nomination to become an Assistant Secretary of the U.S. Department of Housing & Urban Development (HUD) and Commissioner of the Federal Housing Administration (FHA), a position that he held from 2005 to 2009.
Montgomery is currently Vice Chairman of
The Collingwood Group
, a Washington, D.C.-based advisory firm focused on business consulting, risk management and compliance within the financial services industry. He briefly served as HUD's Acting Secretary in January 2009, and was earlier a Deputy Assistant to President George W. Bush.
"It's no secret that affordability concerns are standing in the way of otherwise creditworthy homebuyers all across the country," said National Association of Realtors (NAR) President Elizabeth Mendenhall. "Millennials, and first-time buyers especially, depend on FHA for a safe low downpayment option to help make that important first entry point into homeownership. Realtors believe FHA's work to help those buyers is absolutely critical, and for that reason we need solid leadership guiding the way. Brian Montgomery is ready to do the job on day one, having already served in the position under presidents from both parties. He understands the issues and the challenges our country has ahead of us, and Realtors are excited to see his nomination moving forward."