PreApp 1003 Joins NAMB+ as an Endorsed Provider
NAMB+ Inc.
 has announced that
PreApp 1003
has been named an Endorsed Provider for NAMB+. Founded in 2015, Houston-based PreApp 1003 was established for Loan Originators to easily and securely pre-qualify prospects from the convenience of their mobile devices. The cloud-based PreApp 1003 helps from the point of referral, to obtaining credit, calculating ratios and funds to close, to issuing closing cost worksheets and conditional pre-qualification letters.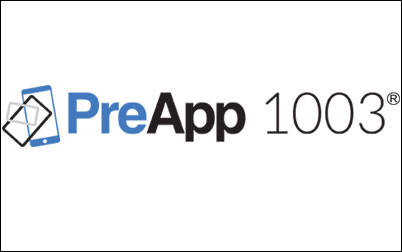 "NAMB+ is pleased to welcome PreApp 1003 as an Endorsed Provider," said Mike DeSantis, NAMB+ President. "Our NAMB+ members will benefit from the ease of use that PreApp 1003 provides in today's ever-expanding digital mortgage marketplace."
NAMB+ connects NAMB members with an array of Endorsed Providers aimed at helping mortgage professionals gain a competitive advantage in today's marketplace with discounts and special programs only available to NAMB members. NAMB+ brings everything from compliance, digital mortgage platforms, lead generation, phone services, social media, custom canvas prints and much more to NAMB members as part of the NAMB+ program.
"We are excited to help NAMB members and their companies increase their marketing power with PreApp 1003, at a reduced cost on new subscriptions," said Dru Brents, Chief Executive Officer of PreApp 1003.