Mortgage Rates and Credit Availability Down
The 30-year fixed-rate mortgage (FRM) averaged 4.40 percent for the week ending April 5, down from last week when it averaged 4.44 percent. The 15-year FRM this week averaged 3.87 percent, down from last week when it averaged 3.90 percent. And the five-year Treasury-indexed hybrid adjustable-rate mortgage (ARM) averaged 3.62 percent this week, down from last week when it averaged 3.66.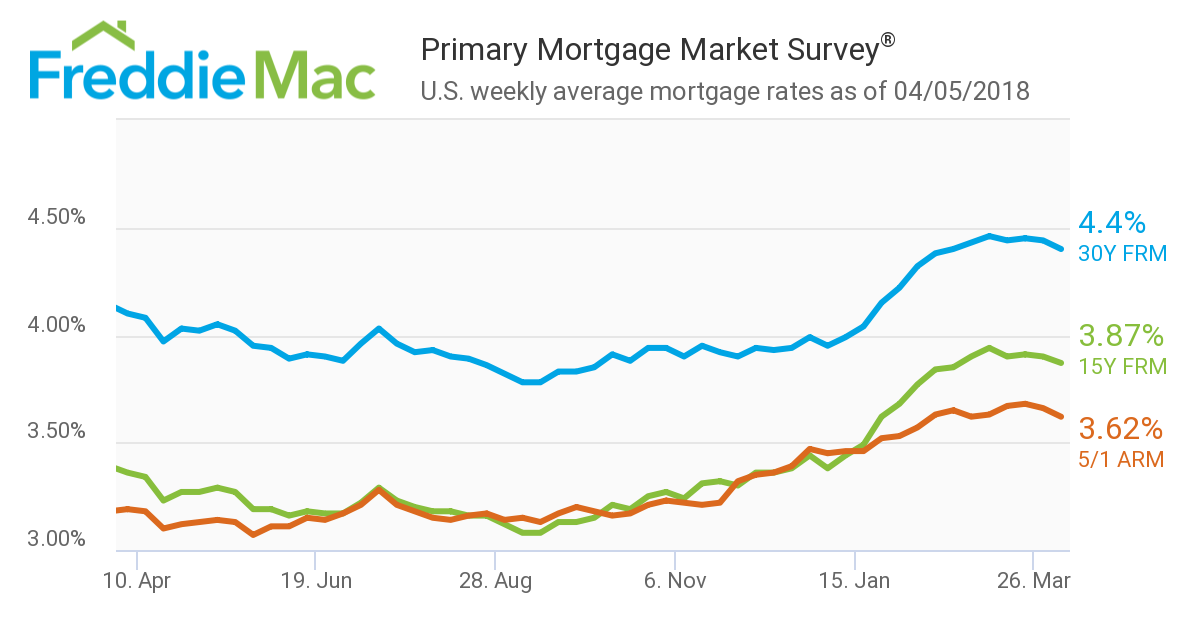 Separately, the latest
Mortgage Credit Availability Index (MCAI) data
released by the Mortgage Bankers Association (MBA) found the MCAI down by 1.5 percent to 177.9 in March. All four components of the index saw a decline: The Government MCAI (down 2.1 percent), the Conventional MCAI (down 0.8 percent), the Conforming MCAI (down 0.8 percent) and the Jumbo MCAI (down 0.7 percent).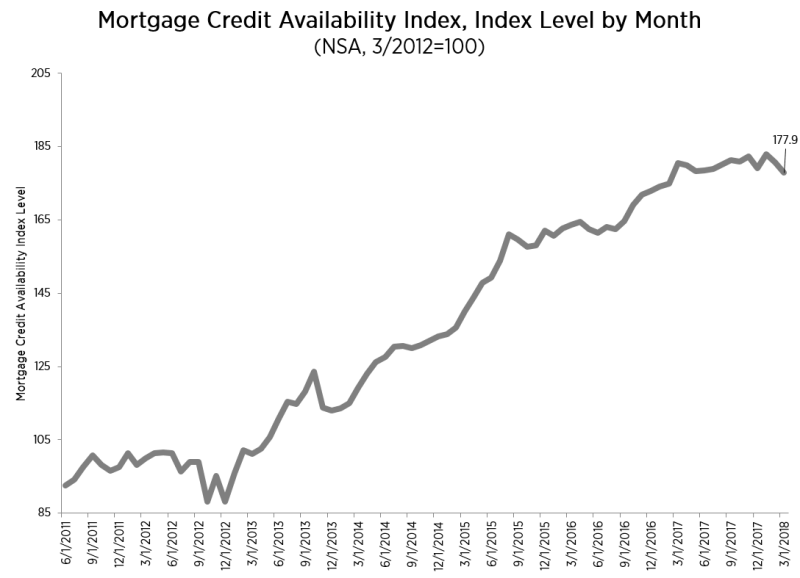 Nonetheless, mortgages are being originated, especially for Millennials.
New data from Ellie Mae
determined that 83 percent of mortgages made to Millennial borrowers in February were for new home purchases, up two percentage points from January, but three percent lower than one year earlier. Sixty-eight percent of the home loans made to Millennials in February were conventional, the highest percentage since Ellie Mae began tracking these trends in 2016, while FHA loans remained flat with the prior month's level of 28 percent, a two-year low.
"According to the U.S. Census, Millennials are now officially the largest group of homebuyers in the U.S.," said Joe Tyrrell, Executive Vice President of Corporate Strategy for Ellie Mae. "Despite rising interest rates, we're continuing to see Millennials exercise their purchase power across the United States as they represent 45 percent of total closed purchase loans in February. And with the spring homebuying season now underway, we'll see if the activity increases for this growing group of homebuyers."