Mortgage Rates Down, Home Values Up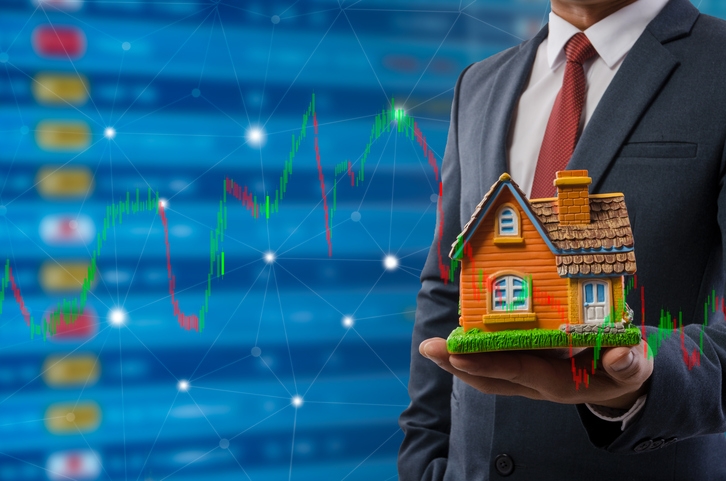 The latest industry data reports found disappointing news regarding mortgage rates and encouraging news regarding home values and homeowner opinions on valuations.
According to the latest
Mortgage Bankers Association (MBA)
data, the Market Composite Index decreased week-over-week by 1.9 percent on a seasonally adjusted basis for the week ending April 6. On an unadjusted basis, the Index decreased one percent compared with the previous week. The seasonally adjusted Purchase Index decreased two percent from one week earlier and the unadjusted index took a one percent drop compared with the previous week—the latter was also 0.5 percent lower than the same week one year ago. The Refinance Index decreased two percent from the previous week, while the refinance share of mortgage activity decreased to its lowest level since September 2008, 38.4 percent of total applications, from 38.5 percent the previous week.
Among the federal programs, the FHA share of total applications increased to 11 percent from 10.1 percent the week prior and the VA share of total applications increased to 10.9 percent from 10.3 percent while the USDA share of total applications remained unchanged at 0.8 percent from the week prior.
Separately, Quicken Loans reported that appraisal values last month were an average of 0.36 percent lower than what homeowners expected, according to its latest
National Home Price Perception Index (HPPI) data analysis
. Quicken Loans' National Home Value Index determined the average home value rose 1.84 percent from February to March and jumped 7.64 percent year-over-year.
"This month's HPPI is great news for homeowners who may be thinking of selling their home, or using some of their equity," said Bill Banfield, Quicken Loans' Executive Vice President of Capital Markets. "Not only are owners' and appraisers' views of the housing market getting closer together when looking at the nation as a whole, but homeowners in many major areas are building equity at a rapid pace."