Bureau of Consumer Financial Protection Hits Wells Fargo With $1 Billion Fine
The newly branded "Bureau of Consumer Financial Protection," formerly known as the "Consumer Financial Protection Bureau," has announced a settlement with Wells Fargo Bank, assessing a $1 billion penalty against the bank. The Bureau's action is a coordinated action with the Office of the Comptroller of the Currency (OCC).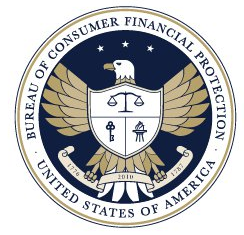 As explained in the
Consent Order
, the Bureau found that Wells Fargo violated the Consumer Financial Protection Act (CFPA) in the way it administered a mandatory insurance program related to its auto loans, and a violation of the CFPA in how it charged certain borrowers for mortgage interest rate-lock extensions. The
OCC found deficiencies
in the bank's enterprise-wide compliance risk management program that constituted reckless, unsafe, or unsound practices and resulted in violations of the unfair practices prong of Section 5 of the Federal Trade Commission (FTC) Act.
In addition to the $1 billion penalty assessed, a $500 million penalty collected by the OCC was credited toward the satisfaction of its fine. The settlement marks the first enforcement order enacted by the CFPB since the departure of Richard Cordray as director in late November.
Wells Fargo will adjust its first quarter 2018 preliminary financial results by an additional accrual of $800 million, which is not tax deductible. The accrual reduces reported first quarter 2018 net income by $800 million, to $4.7 billion. "I am especially pleased that we were able to work closely and effectively with our colleagues at the OCC, and I appreciate the key role they played in the negotiations," said Bureau Acting Director Mick Mulvaney. "As to the terms of the settlement: We have said all along that we will enforce the law. That is what we did here."
Under the Consent Orders, Wells Fargo will also be required to submit, for review by its Board, plans detailing its ongoing efforts to strengthen its compliance and risk management, and its approach to customer remediation efforts.
"For more than a year and a half, we have made progress on strengthening operational processes, internal controls, compliance and oversight, and delivering on our promise to review all of our practices and make things right for our customers," said Timothy J. Sloan, President and Chief Executive Officer of Wells Fargo. "While we have more work to do, these orders affirm that we share the same priorities with our regulators and that we are committed to working with them as we deliver our commitments with focus, accountability, and transparency. Our customers deserve only the best from Wells Fargo, and we are committed to delivering that."
---
Subscribe to the nmp Daily