A Chat With Alok Bansal, Managing Director at Visionet Systems Inc.
Alok Bansal is Managing Director of Visionet Systems Inc. and has 21 years of experience in managing strategy and global BPO operations. He excels in optimizing and leading growth of financial services companies who are looking to take their mortgage operations to the next level. Before taking this role at Visionet, he held leadership positions with Altisource Portfolio Solutions and other technology companies. He has been instrumental in leading large scale technology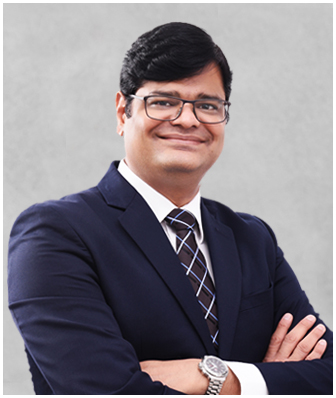 initiatives and implementing scalable outsourcing services delivery infrastructure.
National Mortgage Professional Magazine
recently had a chance to sit down and speak with Bansal regarding the latest at Visionet and what the company will be offering mortgage professionals in the near future.
We heard a lot of people at the recently concluded MBA Tech Solutions Conference talk about Visionet offering free technology. Tell us a bit more.
Alok Bansal:
We have been in the mortgage business for a little over two decades now and we understand very well the challenges that lenders are facing. On one side, they are strapped for resources and there are significant regulatory and compliance pressures on the other. All of this is putting significant pressure on margins. Most lenders are forced to think of technology solutions to automate several parts of their value chain, but it is not easy as technology comes at a significant cost.
In fact some of the small- to mid-sized lenders we talked to are scared of even discussing any technology elements, as they somehow know that most of it is beyond their reach. Yet, the fact remains that they need to use technology wisely to solve several of their workflow and margin problems.
We thought of really making it easy for these lenders by offering them technology as a service. They have no upfront investments for the technology, they buy no licenses, and they do not need to buy any updates or maintenance, but still get to use our technology in their operations. We are using several of our technology pieces to drive our services revenue. As long as we are managing the back-office services for these clients, they get to use our technology for free.
Ideally, lenders should focus all their energies on their core business and not have to worry about the technology. But due to margin pressures, they are forced to spend time and resources on selecting, implementing, and supporting different technologies to streamline their operations. I have a feeling that we have a significant opportunity to change this with our free technology model.
 
What is wrong with the technology being currently offered by existing vendors in the mortgage space? Why wouldn't lenders prefer to source technology from them?
There is nothing wrong. There are some very good technologies and I really respect several competing technology solutions and vendors. Their business models are very different and may not be the best for the lender. They will typically have upfront or recurring costs for technology purchase, you will need to invest in implementing/configuring it or customizing it for your specific requirements. One part of it is that you will spend significant money and the second part is that there is considerable time lost until you can actually start using their technologies in your operations.
As you scale your operations, if you are paying per-user-fees, these charges are only going to go up. Besides you will end up paying for major updates or version upgrades of the technology from time to time.
All of this represents a significant investment and most lenders are so involved with several of these technology decisions that they defocus from their core business operations to make sure that they have the right technology platform to support their operations.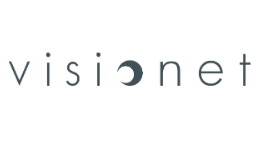 The word "free" is usually associated with bad quality. Tell us a bit about your technologies and why lenders should trust them?
Good point, and we have faced this as objections from some clients already. Several times, customers associate "free" with some sort of a compromise that they need to make. They also view it suspiciously and try to find the fine print within. This is natural reaction.
Our view is that the clients should go through a normal evaluation process for evaluating the technology, whether it is from Visionet or from any other vendor. We are not expecting that any lender will work with Visionet just because we are offering free technology.
It is always prudent to do a feature by feature comparison and then evaluate the ROI that you will be able to generate based on your technology buy decision. At Visionet, we have been able to leverage our expertise in other domains to build these technology solutions and the best part is that all the Intellectual Property belongs to us. So, the good part for clients is that they have a one-stop solution and they do not have to depend on any third party to maintain these technologies.
 
What services do you offer, combined with the technologies and how do they benefit the lenders?
Because we have been in the domain for over two decades, Visionet understands the entire mortgage lifecycle. We offer technologies to support the lender to on-board new borrowers with a mobile based solution, digitize loan applications with smart OCR solutions, and offer comprehensive QC platform to ensure minimal risk at pre-funding. Along with these technologies, we also offer several back-office mortgage processing services to make sure that we are able to reduce the closing time for the lender. We offer services in loan boarding, pre-underwriting support, pre-funding QC, Post-close support as well as services to support preparations for the secondary market.
---
Subscribe to the NMP Daily