Featured Industry Leader: Joanne Johansen, President, Connecticut Mortgage Association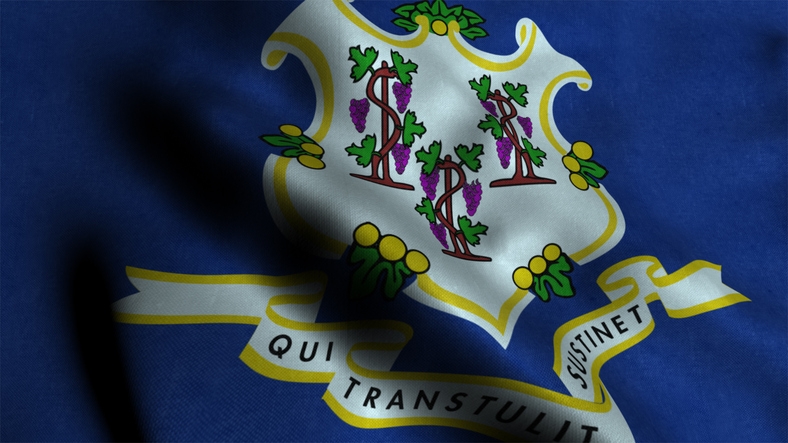 Joanne Johansen is President and CEO of Platinum Mortgage Solutions in Wallingford, Conn., and President of the Connecticut Mortgage Association (CMA).
National Mortgage Professional Magazine
recently spoke with her regarding her trade association leadership.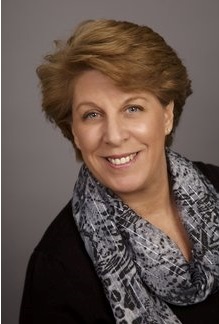 How and why did you get involved in your state's trade group? Can you share the track within your association that led to the leadership role in this group?
It was Theodore Roosevelt who said, "Every man owes a part of his time and money to the business or industry in which he is engaged. No man has the moral right to withhold his support from an organization that is striving to improve conditions within his sphere."
When I reopened my company, Platinum Mortgage Solutions in March of 2017, after working with other mortgage companies for approximately eight years, I was determined to be an active participant in the mortgage industry. My Compliance Attorney and good friend Wendy Bernard of The Bernard Law Group suggested that I join the Connecticut Mortgage Association (CMA). I immediately recognized this as an opportunity to be fully engaged in the business I love and I found the CMA to be natural fit.
I realized immediately that I could make a difference in an organization that had been struggling with declining membership of the past few years, and the similarity between the CMA and my philosophy of rebuilding Platinum Mortgage completely aligned. Just as I was breathing life into my "new" company, I was confident that I could do the same for the CMA and was determined to bring some spark and positive energy to the organization. I accepted the CMA board's nomination and became the President of the CMA in January 2018.
 
Why do you feel members of the mortgage profession in your state should join CMA?
I believe that mortgage professionals join the CMA because of the spirit of community and inclusion that the organization offers. As Mortgage Brokers, we have endured unique challenges together and I believe that we have a collective desire for industry support and organization.
The new CMA is working hard to create an organization where Mortgage Brokers are empowered through networking and education, in an environment that supports and encourages members to make prudent and strategic decisions based on the lessons we have learned as an industry in the past 10 to 15 years. We also enjoy the support of corporate sponsors who support the broker community and we provide countless opportunities for continuing education and networking with fellow professionals.
 
What role does your association play in the federal and state legislative and regulatory environments, and are there any items on the current agenda you would like to highlight? 
The CMA represents its members at the state and federal level. CMA monitors legislation affecting mortgage professionals, including issues such as mortgages, residential real estate financing and the mortgage origination process, and other related matters. CMA supports business-friendly legislation, including bills that improve the real estate financing industry and mortgage origination process. CMA opposes legislation that creates impediments to business growth and development in the state. CMA advocates its members' interests before state agencies that regulate mortgage professionals, including the Department of Banking. CMA participates in industry coalitions with like-minded organizations to help shape policies and decisions that affect businesses.
 
What do you see as your most significant accomplishments with the association?
I proudly can say that since I assumed the role of president, the CMA has increased our membership by over 40 percent from the first quarter of 2017. Additionally, we acquired three new corporate sponsors, Plaza Home Mortgage Inc., First American Title and CCS Insurance. We have extended the invitation to all Connecticut Mortgage Brokers and we constantly communicate to our peers that there is power in numbers. Sometimes all it takes is to extend the invitation, open the door and getting the word out the community that the CMA is back. It is empowering to see Mortgage Brokers engaged, involved and getting excited about the CMA again.
 
What is synergy between your organization and other industry trade groups, both nationally (MBA, NAMB) and in affiliated industries (Realtors, home builders, appraiser, etc.)?
We work with all industry professionals to ensure that our organization has the broadest scope in representation in the mortgage industry. Our goal is to always align the CMA with industry participants and organizations that demonstrate their focused interest in the advancement and success of mortgage brokers. 
 
In your opinion, what can be done to bring more young people into mortgage careers?
We need to do a better job of educating young people about the rewarding career they can enjoy as a mortgage professional. For example, when I started in this industry, I was 30-years-old and prior to that time, I was unaware of how much of a positive impact this industry would have on my life and future.
Sure, we face challenges, but so does any career and I believe that awareness is one the key ingredients for attracting young people to this industry. Young people see this industry with fresh eyes and have a more informed perspective of Millennials and other young buyers. The CMA believes that the organization is a powerful gateway of information and education to young people.
 
How would you define your state's housing market?
Unofficially, Connecticut's industry professionals are generally describing the current period as a "sellers' market" as the inventory for homes is reportedly for first time homebuyers. Simultaneously, there appears to be a rising trend of single or unmarried couples looking for properties, and this demand appears to have driven purchase prices higher in the state.
I read recently that around 16 percent of all homes sales in the state of Connecticut are short sales or REO sales (bank-owned foreclosure) and regardless of the obvious improvements in the market these properties still remain in rotation. So, we while have qualified buyers, there are not enough homes.
On the positive side, the spring market has really begun to bloom in Connecticut and the new trend appears to be an increase in the sophistication and knowledge of the purchasers over similarly situated consumers of a decade ago. Informed and knowledgeable consumers are better for the industry and it helps us to do our part to facilitate responsible mortgage practices.
---
Phil Hall is Managing Editor of
National Mortgage Professional Magazine.
He may be reached by e-mail at

[email protected]

.
---