Guild Mortgage Announces the Launch of FHA Solar Program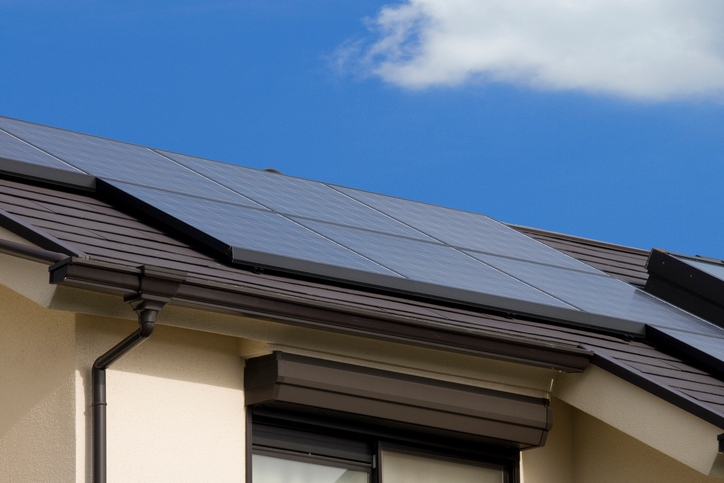 Guild Mortgage
has announced FHA Solar, an innovative mortgage program that will allow homebuyers to include solar panels in their mortgage loan amount.
Available to residents in California, Guild's FHA Solar program provides homebuyers with the flexibility and convenience of combining the financing for their home and solar panels into one, single transaction. With the program, solar panels can be added to any home, providing buyers interested in investing in renewable energy with more options. Another benefit of the Guild program is that homebuyers can purchase panels at lower costs than alternative programs.
Guild's FHA Solar program adheres to Federal Housing Administration loan requirements and offers downpayment options as low as 3.5 percent. The downpayment is based on the purchase of the home before the panels are added into the cost of the mortgage.
"This program will give more options to homebuyers looking for solar because it gives them the flexibility to purchase panels and add them to any home they choose," said Mary Ann McGarry, Guild's President and Chief Executive Officer. "FHA Solar is ideal for individuals who are looking to buy a home that they plan to live in for several years and realize the return on their investment. It will also be attractive to customers who want to lower their monthly utility bill and have a greener footprint."
David Battany, Guild Mortgage's Executive Vice President of Capital Markets, said, "Research shows an increasing number of people are looking for homes with solar installed, and we expect that trend to increase over the next five to 10 years. Few lenders currently offer programs for the purchase of solar panels with a new home. We see this as a great opportunity to serve the next generation of homebuyers."
---