Analysis: Anonymous Sources Reign in CNN's Focus of HUD Chief of Staff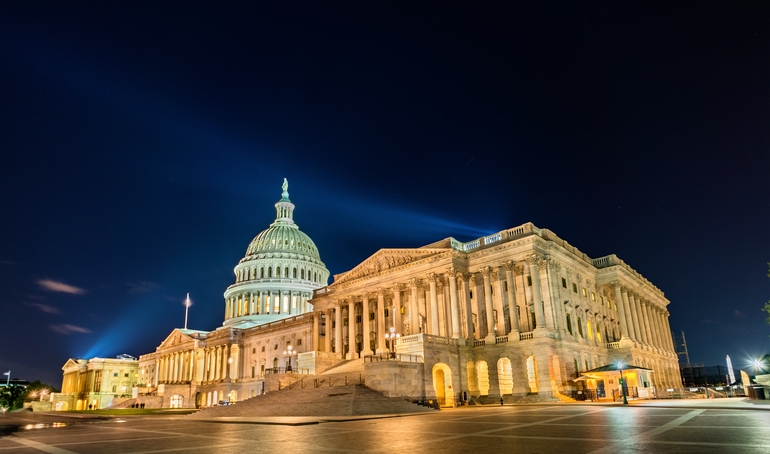 Once again, the mainstream media is taking a new aim at the U.S. Department of Housing & Urban Development (HUD) and its leadership. And, once again, the coverage is riddled with vague claims by anonymous sources that appear to have axes to grind.
Today, CNN.com offered an article titled "
Rise from one-time Uber driver to Chief of Staff startles some HUD observers
," which focuses on Andrew Hughes, a 32-year-old who serves as HUD Secretary Ben Carson's Chief of Staff. The article claims that Hughes is experiencing a "meteoric rise" as HUD Deputy Chief of Staff Deanna Bass prepares to leave the Department next month—or, at least, that's what "two sources familiar with the changes tell CNN."
 
Who is Andrew Hughes?
CNN claimed it reviewed "Hughes' prior experience and employment as listed on his financial disclosure form found that, just eight months before joining HUD, Hughes worked as a Special Projects Coordinator for the University of Texas System and briefly as an Uber driver." Since Bass joined HUD in January 2017, CNN is referring to the period of May 2016. At the University of Texas, Hughes was involved in marketing, communications, social media, event planning, legislative research and exploring "funding opportunities"—all rather impressive skills that would fit well into a Chief of Staff position, which is not necessarily a policy-writing duty. It is not clear how "briefly" Hughes did a part-time stint as an Uber driver or how long he worked at the university, but CNN clearly tried to denigrate Hughes' background and skill-set in its headline, which gives the false impression that HUD hired an unqualified chauffeur to run the Department.
Hughes came to HUD through his work with Carson's unsuccessful presidential bid and his subsequent work on behalf of the Trump campaign. CNN, which did not interview Hughes for his job, seemed to go out of its way to seek out comment from Washington power players who are not supportive of the Trump White House.
"Former political appointees from both parties, along with current Department staff, have expressed concern that Carson, a medical doctor with no government experience prior to taking the reins of HUD, is surrounded by some advisers and now a Chief of Staff who are similarly inexperienced," the CNN report stated. And who are these "former political appointees" and the "current department staff"? Once again, CNN conveniently failed to get anyone to speak on the record, and the quantity of criticism is conspicuously puny: a "former Bush appointee at HUD" a "former HUD senior adviser on rental assistance during the Obama administration" and a "current HUD employee" are quoted—which makes a grand total of three people who disapprove of Hughes.
CNN then tried to belittle Hughes' alleged lack of experience by highlighting prior HUD chiefs of staff with "deeper experience in housing issues." The networks points Laurel Blatchford, Chief of Staff for HUD Secretary Shaun Donovan during the Obama Administration and Robert Woodson, from the Bush Administration. Of course, CNN casually neglected to recall that the housing market collapsed under the Bush years and affordable housing became so limited during the Obama years that Carson's predecessor, Julian Castro, freely admitted there was a "crisis" during his years in Washington. With "experience" like that, perhaps we should not rely too heavily on career bureaucrats to do the job correctly?
CNN claimed that HUD Deputy Secretary Pamela Patenaude is "by many accounts … leading the day-to-day operation." However, none of these "many accounts" is cited, let alone backed up with on-the-record affirmation.
CNN also pointed out that unnamed "observers" were complaining that the "lack of relevant experience of some of Carson's political appointees are vacancies in other important positions at the agency. Nominees for three key Assistant Secretary slots have not yet been confirmed." But what is absent from the coverage is the stall tactic by Sen. Tammy Duckworth (D-IL) by
putting a blanket hold on HUD-related nominations
, including FHA Commissioner-designate Brian Montgomery, because HUD shut down two poorly-run facilities in her state that housed 85 low-income residents.
And as an aside, it is amusing to see CNN criticize Hughes and the HUD team for alleged ignorance when it identifies the FHA acronym as the "Federal Housing Authority."
CNN, in fairness, offered quotes from Todd Richardson, Acting Assistant Secretary for Policy Development and Research, and Jereon Brown, General Deputy Assistant Secretary for Public Affairs, regarding Hughes. Brown cogently observed that "the Chief of Staff that's most effective is the one that knows what questions to ask," while Robinson added that Hughes was "very good at seeking advice and he makes an effort to consider views of career staff."
How interesting that the only people with positive things to say have no problems making themselves known, while everyone who is apoplectic over Hughes' career success are spewing their negativity from the shadows. Perhaps the notion of CNN as "#FakeNews" isn't half wrong?
---