More New Listings in Q1 Florida Housing Market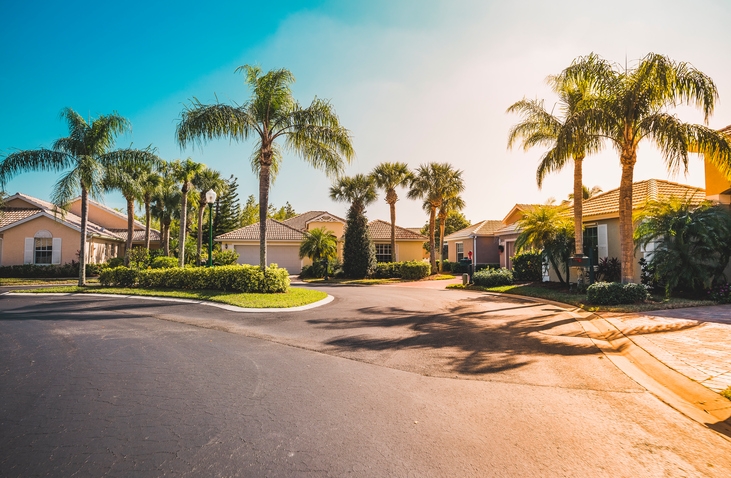 During the first quarter, the statewide median sales price for single-family existing homes was $248,000, up 9.7 percent year-over-year, while the statewide median price for condo-townhouse properties during was $180,000, up 7.8 percent from one year earlier. Closed sales of single-family homes statewide totaled 60,204, down 0.9 percent year-over-year, while closed sales for the condo-townhouse market totaled 27,088, up 2.8 percent year-over-year.
Florida's housing inventory was at a 3.8-months' supply in the first quarter for single-family homes and at a 5.9-months' supply for condo-townhouse properties. New listings for single-family homes during the first quarter inched up 1.1 percent year-over-year, while new condo-townhouse listings rose 2.9 percent.
"At the more affordable end of the pricing spectrum, Florida's strong employment growth and the long-awaited emergence of the Millennial buyer have increasingly driven demand–but there also remains a sizeable contingent of investors in this segment who are looking to capitalize on high rents," said Florida Realtors Chief Economist Brad O'Connor. "It's the lack of both existing and new inventory in these price ranges that is really limiting this segment's potential and keeping sales growth down. In many cities around the state, we're starting to see pretty strong evidence that buyers who would have preferred single-family homes are giving up and opting to buy condos or townhouses instead. Buyers in the market for mid- to upper-tier single-family homes are having a much easier time of it, as they're facing less competition, and there's a relative abundance of both new construction and resale inventory available."