Price Reduced on Historic Connecticut Island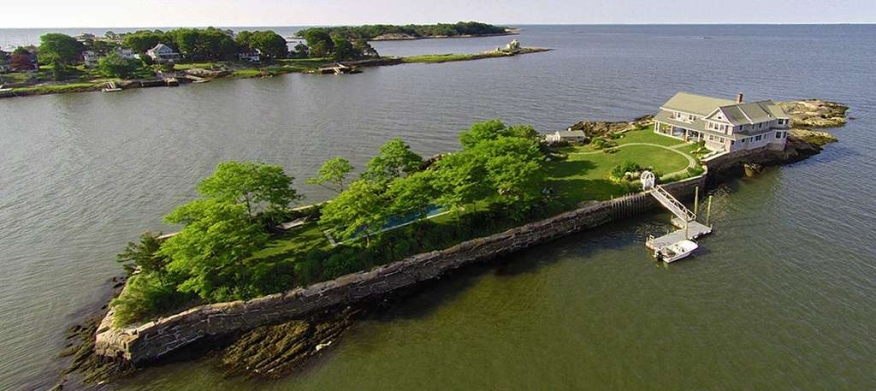 It appears that the market for private islands isn't what it used to be: Potato Island, one of Connecticut's Thimble Islands, is back on the market for the reduced price of $4.9 million.
The 1.1-acre granite island features a 3,871-square-foot home with four bedrooms and 3.5 baths. Although constructed in 1912, the residence has been updated with modern conveniences, including solar panels for renewable energy and a back-up generator. The island is a two-minute boat ride to the Connecticut shoreline.
Potato Island, whose name derives from its tuber shape, was listed back in 2014 for $7.35 million. Despite an effort to market it under the more graceful name "Dove Island" and even with a colorful history to this unique housing market—the infamous Captain Kidd reportedly buried his ill-gotten treasure somewhere in the Thimble Islands—the island remains the only Thimble Islands property available for purchase.