Fewer Foreclosures, Less Affordable Housing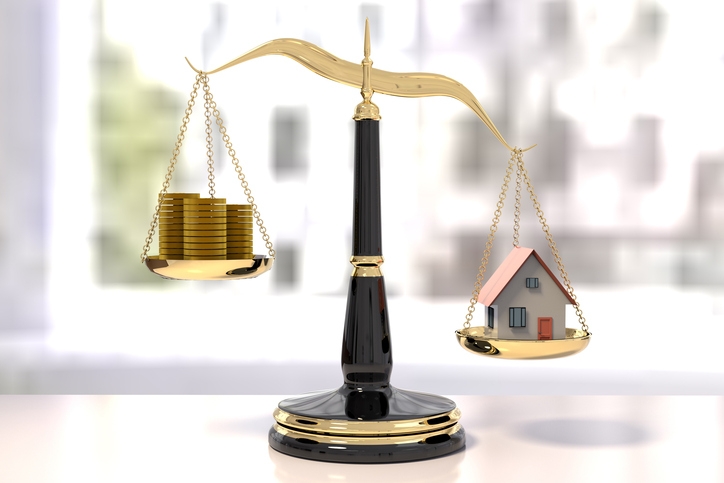 There was mixed news in the latest housing data, as new levels were being set in today's housing market.
First, the good news.
According to data from Black Knight Inc.
, last month saw 44,900 foreclosure starts—the second lowest monthly level recording in more than 17 years. During May, there were 303,000 mortgages in active foreclosure, which dropped the national foreclosure rate to 0.59 percent, the lowest point in 15 years. May also saw the fifth consecutive month of declining delinquencies.
The total loan delinquency rate in May was 3.64 percent, own 0.84 percent from April and down 4.08 percent from one year earlier. Mississippi led the nation by non-current percentage with a 9.49 percent rate.
Now, the less pleasant news:
ATTOM Data Solutions determined
that first quarter home prices were at their least affordable level since the third quarter of 2008. Complicating matters was the disconnect between housing prices and wages: median home prices nationwide have soared 75 percent since bottoming out in the first quarter of 2012, but average weekly wages have increased by only 13 percent during the same six-year period. An average wage earner would not qualify to buy a median-priced home in 326 of the 432 counties (75 percent) analyzed for this data report.
"Slowing home price appreciation in the second quarter was not enough to counteract an 11 percent increase in mortgage rates compared to a year ago, resulting in the worst home affordability we've seen in nearly 10 years," said Daren Blomquist, senior vice president at ATTOM Data Solutions. "Meanwhile home price appreciation continued to outpace wage growth, speeding up the affordability treadmill for prospective homebuyers even without the rise in mortgage rates."
In another data report
, Zillow found the share of median income needed for monthly mortgage payments on the median home during the first quarter of this year increased to 17.1 percent, up from 15.9 percent in the fourth quarter of 2017. This is the second greatest quarterly increase in the mortgage burden since the second quarter of 2009, when monthly housing costs for the typical U.S. home required 17.5 percent of the median income and mortgage rates were above 5 percent.
"For the past few years, historically low mortgage rates provided the silver lining for buyers as prices rose higher and higher," said Zillow Senior Economist Aaron Terrazas. "If you were able to come up with a down payment, the low rates kept monthly housing costs relatively affordable in most parts of the country. Now, though, as rates are on the rise and home values are climbing at their fastest pace in 12 years, that affordability edge is getting thinner. In markets that have seen some of the biggest increases in home values, housing costs already take up a larger share of income than they did historically, making it all the more difficult for buyers."