Pending Home Sales, Mortgage Apps Fall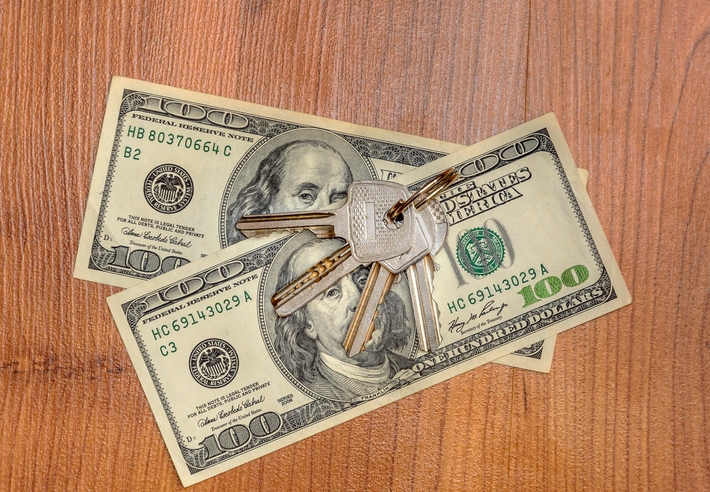 NAR's Pending Home Sales Index (PHSI) registered at 105.9 in May, compared to 106.4 in April. On a regional measurement, the PHSI in the Northeast was up by two percent to 92.4, the Midwest index rose 2.9 percent to 101.4 and the PHSI for the West had a 0.6 percent uptick to 94.7. But the pending home sales in the South fell by 3.5 percent to an index reading of 122.9.
"Pending home sales underperformed once again in May, declining for the second straight month and coming in at the second lowest level over the past year," said NAR Chief Economist Lawrence Yun. "With the cost of buying a home getting more expensive, it's clear the summer months will be a true test for the housing market. One encouraging sign has been the increase in new home construction to a 10-year high. Several would-be buyers this spring were kept out of the market because of supply and affordability constraints. The healthy economy and job market should keep many of them actively looking to buy, and any rise in inventory would certainly help them find a home."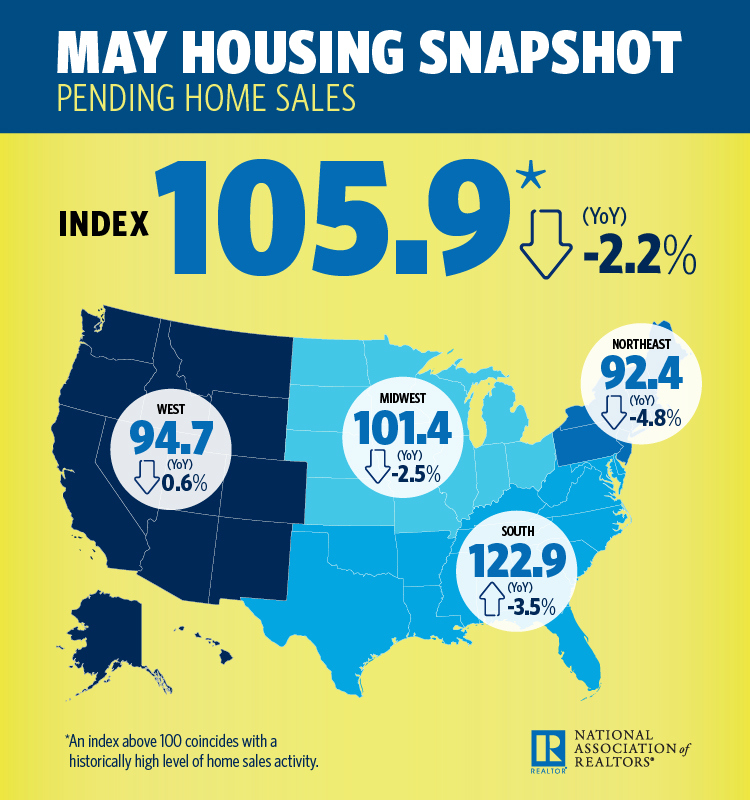 Also on the decline were mortgage applications for the week ending June 22. The
Mortgage Bankers Association's Market Composite Index
took a 4.9 percent spill on a seasonally adjusted basis from one week earlier, while the unadjusted index went further down with a six percent tumble. The seasonally adjusted Purchase Index decreased by six percent from one week earlier and the unadjusted index was down by seven percent—although the latter was one percent higher than the same week one year ago. The Refinance Index slid by four percent from the previous week, but the refinance share of mortgage activity increased to 37.6 percent of total applications from 36.8 percent the previous week.
There was upward movement among the federal loan programs: The FHA share of total applications increased to 10.2 percent from 10.1 percent the week prior, the VA share of total applications increased to 10.7 percent from 10.2 percent and the USDA share of total applications increased to 0.8 percent from 0.7 percent.
"Concerns over trade between the U.S. and China persisted last week. This caused Treasury rates to decrease by five basis points," said MBA Associate Vice President of Economic and Industry Forecasting Joel Kan. "And, these concerns outweighed positive news on housing starts and a generally bullish view on second quarter U.S. growth."