Iconic NYC Hotel Sold to Qatar Company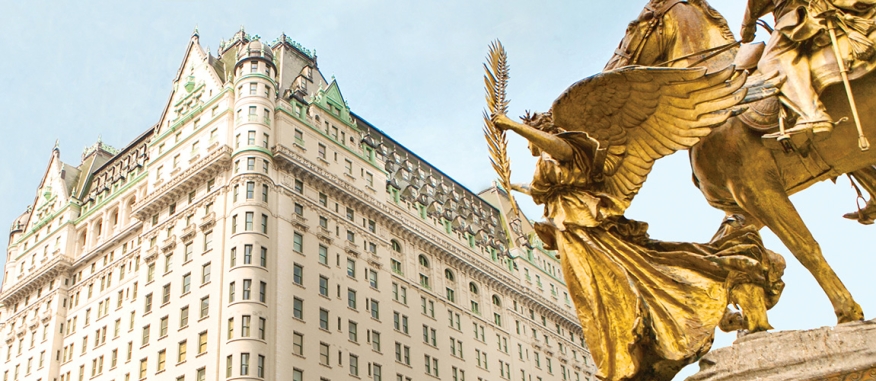 A luxury New York City hotel that was once owned by Donald Trump was sold last week to a company owned by the government of Qatar.
Bloomberg reported
Katara Hospitality, the hotel division of the Qatar Investment Authority, completed its purchase of The Plaza Hotel last week for $600 million. Katara acquired full ownership from its majority owner, Sahara India Pariwar, as well as minority owners Ashkenazy Acquisition Corp., Kingdom Holding Co. and Sant Singh Chatwal. The transaction was not publicly announced and the Bloomberg report was based on input from "people with knowledge of the matter, who asked not to be identified."
The Plaza first opened in 1890 as a smaller hotel, but it was demolished in 1905 and rebuilt as its current 20-story state. Legendary hotelier Conrad Hilton bought the Plaza for $7.4 million in October 1943 and sold it later for $16 million. Over the years, the hotel's ownership changed hands multiple times, including Donald Trump's 1988 purchase for $390 million. Trump, who held the wedding ceremony for his second wife Marla Maples at the Plaza, was forced to sell the property as part of a 1992 bankruptcy settlement. The hotel has been used in many classic films, and Trump did a surprise cameo appearance in "Home Alone 2" when he directed a lost Macaulay Culkin on how to find his way through the lobby.