Featured Industry Leader: Charles O. Moore, President, Ohio Mortgage Bankers Association
Charles O. Moore is President, Central Ohio at The Middlefield Banking Company and President of the Ohio Mortgage Bankers Association (OMBA).
National Mortgage Professional Magazine
spoke with him regarding his work with OMBA.

When and why did you get involved with the Ohio Mortgage Bankers Association (OMBA) and what was the path that led you the leadership role within the association?
I was involved with the OMBA twice in my career. The first time was in the 1980s, when I was one of the youngest board members, and then I was invited back after I had served as Ohio Deputy Superintendent of Consumer Finance and began working in the capitalization group for a bank in central Ohio. I went through the chairs: Secretary, Treasurer, Vice President and President.  
Why should mortgage professionals in your state belong to OMBA?
We are the voice, both politically and operationally, of Mortgage Bankers in Ohio. We have an active relationship with a Lobbyist who participates within the political process in Ohio. The Mortgage Banker's role is understood in the realm of government. Also, members can get their voices heard among their peers. OMBA offers a sense of camaraderie by being involved with other Mortgage Bankers—you are dealing with good people who produce business in an open, honest and direct way. This is a cathartic organization that does good things.  
What has been OMBA's most important work on the legislative front?
We led a six-year labor to modernize our mortgage licensing structure. When the original licensing structure was put in place, we didn't have the Internet or the electronification of banking. We had a little bit of catching up to do over the past several years. Lobbying in our world is education. We educate elected officials on our business model and the safety and structure around it.  
What do you see as your most significant accomplishments with OMBA?
It's not about me. It's about having a great group of Officers, Board Members and members. There is a great deal of quality in our organization, both the Mortgage Bankers and our affiliates.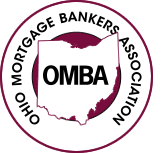 What is the relationship between the OMBA and the national Mortgage Bankers Association (MBA)?
We're a separate entity and the national MBA is a separate entity, although our role is somewhat aligned with the national organization. The national MBA is the national voice for Mortgage Bankers, and each state has its own organization. Some metro areas have their own organization, too—I'm in Columbus and there is a Columbus Mortgage Bankers Association.  
Are you seeing more young people in your state seeking out careers in Mortgage Banking?
We are seeing more than we did. We'd love to have more, and we will engage in a push during this year and next year on educational programs to foster and enable a younger workforce by providing them with a pathway to learn the detail elements about this business. This is a very technical field with a lot of elements that you need to know in order to be successful. We'd like to see it happen and we believe it will.  
What is the current state of the housing market in Ohio?
I can only speak for the Columbus area, which is one of the top 10 housing markets in the country. In Franklin County, there are fewer homes than people moving here. It's a very tight market.
Subscribe to the nmp Daily