Home Flipping Profits Shrink
The profits generated from home flipping appear to have evaporated.
According to new statistics from
ATTOM Data Solutions
, homes flipped in the second quarter yielded an average gross return on investment of 44.3 percent, down from 47.8 percent in the first quarter and down from 50 percent one year earlier. The second quarter saw the lowest average gross flipping return on investment since the third quarter of 2014.
 
A total of 48,768 single-family homes and condos were flipped in the second quarter, accounting for 5.2 percent of all sales. This was below the 6.6 percent home flipping rate in the previous quarter and the 5.4 percent home flipping rate from one year earlier. Homes flipped in the second quarter sold for an average of $65,520 more than what the home flipper purchased them for, down from an all-time high average gross flipping profit of $69,500 in the first quarter and down from $69,000 in the second quarter of 2017. The second quarter's gross flipping profit was the lowest since the second quarter of 2016.
 
During the second quarter, 32.3 percent of properties purchased by the home flipper came from a distressed sale, down from 35.8 percent the previous quarter and down from 38.7 percent one year ago. The states with the highest share of home flips purchased via a distressed sale in the second quarter were New Jersey (64.1 percent), Delaware (60.3 percent), Indiana (55.4 percent), Maryland (52.8 percent) and New York (48.4 percent).
"Fewer distressed sales are limiting the ability of home flippers to find deep discounts even while rising interest rates are shrinking the pool of potential buyers for flipped homes," said Daren Blomquist, Senior Vice President at ATTOM Data Solutions. "These two forces are squeezing average home flipping returns, pushing investors to leverage financing or migrate to markets with more distressed discounts available to achieve more favorable returns."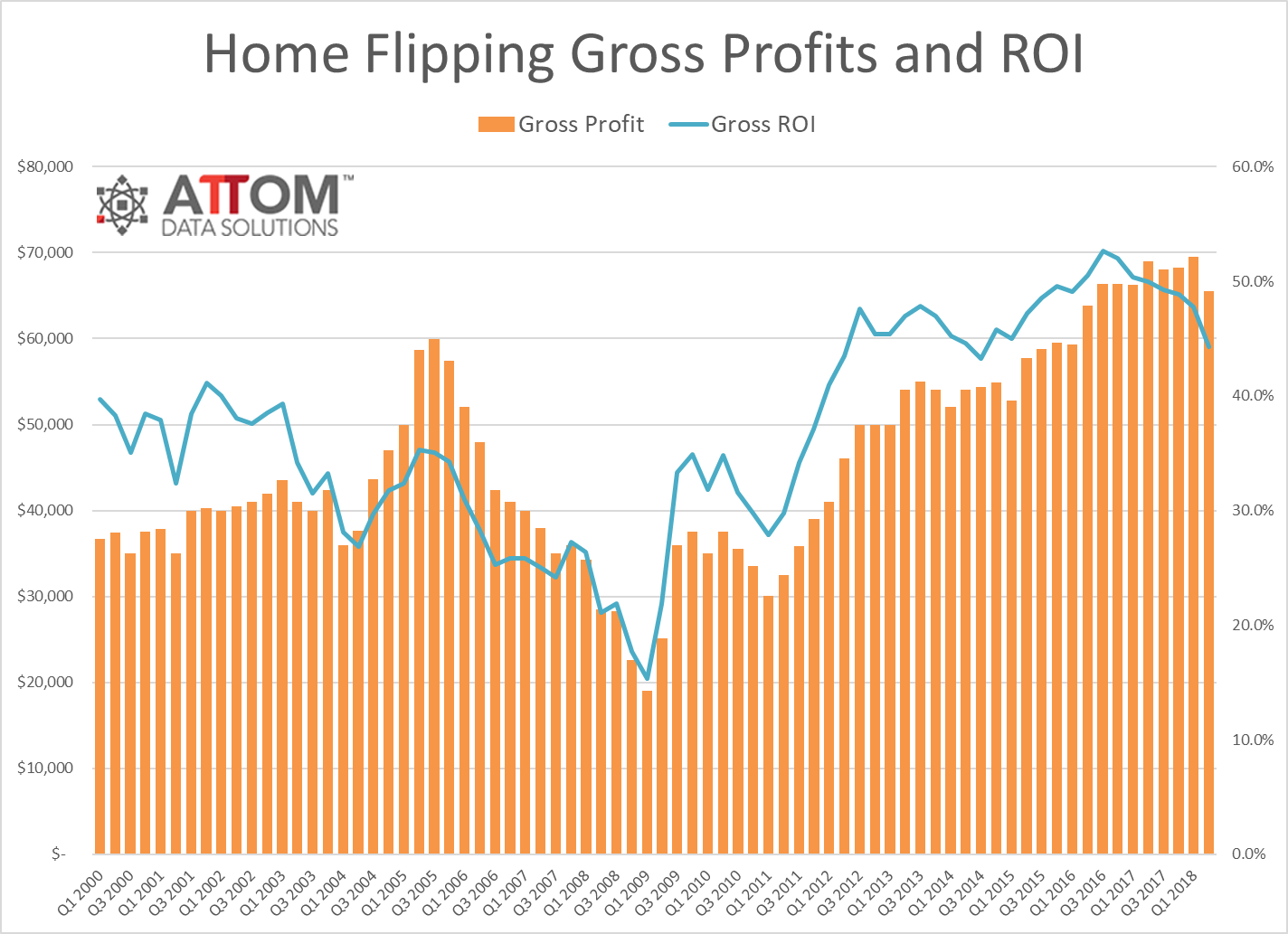 Subscribe to the nmp Daily