FHFA's Watt Pushes Back on Harassment Charges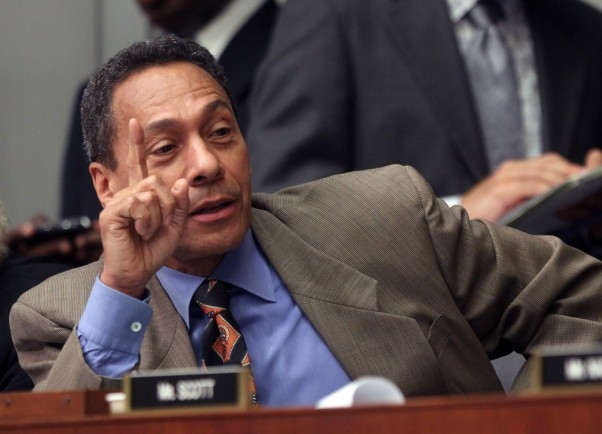 While the nation's attention was riveted yesterday to the Senate hearing where Supreme Court nominee Brett Kavanaugh pushed back against accusations by Christine Blasey Ford on an alleged sexual assault during their teen years, another congressional hearing found Federal Housing Finance Agency (FHFA) Director Mel Watt refuted charges that he sexually harassed an employee.
According to coverage by the McClatchey News Service
, Watt used an appearance before the House Finance Committee to deny charges brought by Simone Grimes, a special adviser at the agency. Grimes, who testified ahead of Watt, said that he made "multiple unwanted advances towards me and insisted that we meet in several unusual locations to discuss my professional issues." She added that she recorded 15 conversations with Watt to ensure the matter would be backed with evidence.
"The frequency of these advances, coupled with advice from friends…led me to record our interactions," she said. "I felt vulnerable and unsafe. Director Watt more than once implied that his advances were linked to my ability to receive promotions and pay increases."
Watt, whose
written testimony submitted ahead of his appearance
made no mention of Grimes' charges, insisted that his relation with Grimes was closer to a mentor rather than a supervisor. He also complained that some of her recordings were "selectively" leaded to media outlets.
"I am disappointed that it appears that Ms. Grimes is now is attempting to use my efforts to advise and mentor her in my efforts to be clear about the limit of our friendship, specifically that it would have no impact positive or negative on her employment aspirations, as the basis of a legal claim," Watt said. "Those who know me well know that I have a long history of having successfully mentored numerous employees, both male and female. I'm also, perhaps, even more disappointed that someone that I considered a friend and mentee would for years would be systematically trying to lay the groundwork to file a lawsuit by recording what Ms. Grimes' verified affidavit says are 'all conversations' with me."
Watt, who told the committee that he was "a big supporter of the #MeToo movement," is the subject of separate investigations by the FHFA Inspector General, the Equal Employment Opportunity Commission and by the U.S. Postal Service. He stated that his decision not to cooperate with the investigators was based on his legal counsel's opinion that he was not subject to FHFA harassment rules because he was a presidential employee and not a rank-and-file employee.
Rep. Jeb Hensarling (R-TX), the Committee Chairman, sourly noted that the attention given to the Kavanaugh-Ford hearing would obscure the issues facing Watt. "I'm not sure this hearing will be heard," Hensarling said. "But it should be."
Watt's term expires in January and, to date, there have been no calls in Congress for his resignation.