Featured Industry Leader: Tiffany Dembowski, President, Maine Association of Mortgage Professionals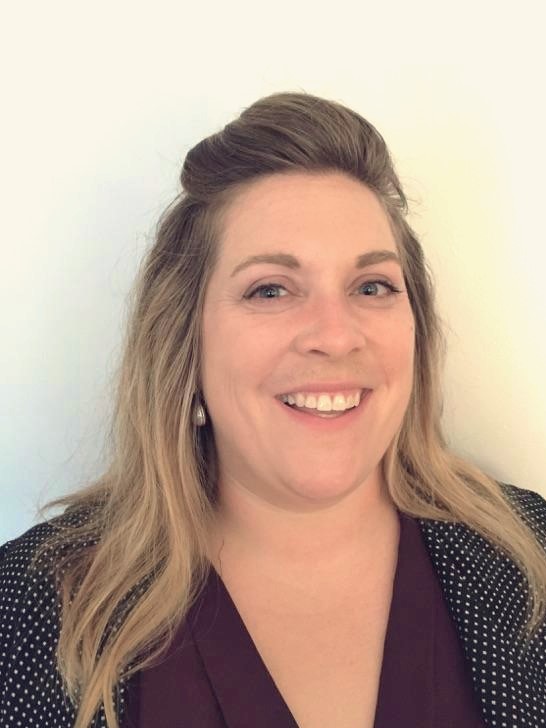 Tiffany Dembowski is Assistant Vice President and Underwriting Counsel at Fidelity National Title Group in Portland, Maine, and President of the Maine Association of Mortgage Professionals (MAMP).
National Mortgage Professional Magazine
recently spoke with her regarding her work with the state trade group.
How and why did you get involved with the Maine Association of Mortgage Professionals? Can you share the track that led to the leadership role in this group?
I had been working in a real estate law firm/title company since college and joined MAMP in 2013 or 2014 as an opportunity to network with industry professionals. I began to participate in many of the events and Hal Tippets, our Past President, asked me to join the Board. This is my third year as a Board member, and I was just re-elected as President in August for my second term.  
Why do you feel members of the mortgage profession in your state join your association?
MAMP has an incredibly strong educational component. Each year, we host 10 Breakfast Meetings and one full-day expo. We have industry leaders come and speak, we offer training, economic forecasts, insights into federal and state regulatory matters, among other things. We try and plan topics that will help both front office (Loan Originators) and back office (Underwriters, Processors) learn and grow in their business. We also host great networking events throughout the year and a wildly successful Charity Golf Tournament. We try to keep our members engaged by bringing them together on a regular basis and providing them with the tools and knowledge they need to succeed in the industry. We also like to make sure our members have fun at our events–it keeps them coming back for more!  
What role does MAMP play in the federal and state legislative and regulatory environments, and are there any items on the current agenda you would like to highlight?
We stay in tune with what is happening on a federal and state level. Since we are continuing to grow as an organization, we are hoping to put in more of a presence at the legislature. In the past, we have coordinated with other real estate and industry organizations in Maine to support or oppose legislation as necessary. We are hoping to roll out our own association Lobby Day soon.
The Maine legislature just came out of a short session this summer, so there wasn't anything big introduced at this time. We'll be headed back into the regular session this fall. This past spring, we participated in the MBA National Advocacy Day and met with members of each of our state's congressional offices to talk about S.2155, GSE reform, flood maps and the CFPB. It was a great experience!
What do you see as your most significant accomplishments with the association?
On the whole, we have continued to grow from year to year, adding new member organizations and increasing our organization's budget so that we can enhance our programming and events. The Board has really raised the bar in the last year on event planning, but I wouldn't take credit for that either. I have been pushing for a little more Millennial generation presence on the Board and in the organization, and I think that has been successful. I am hoping to continue our trend of increasing diversity among member companies and individual members and to keep reaching out to bring new, younger members into the organization.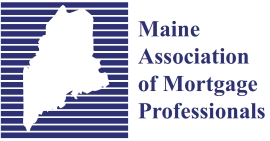 What is synergy between your organization and other industry trade groups?
With the assistance of Joshua Wolfe, our Executive Director, our Board tries to stay engaged with what is happening on a national level with other organizations. Many of our members also participate directly in NAMB and MBA. We have worked with MBA on state advocacy matters in the past and they have also graciously allowed us to borrow some of their staff to speak at our meetings and at our Expo.  
In your opinion, what can be done to bring more young people into mortgage careers?
I don't think that recent graduates have the opportunity to learn about the mortgage industry as a career option. For me, I wound up in the industry after college when I began as a paralegal at a real estate law firm–so in a very roundabout way. I think a key part of increasing the number of young people in the industry is getting out there and demonstrating that this is an area where there continues to be job growth and opportunities.
In Maine, we've worked with The University of Southern Maine to attend their career fairs and events. Our organization is incredibly diverse, including both banks and mortgage companies, but also appraisers, attorneys, mortgage insurance companies, settlement agencies and title insurance company. So, when we've participated in local job fairs, we try to demonstrate the diverse opportunities available by bringing different representatives to talk to students about what's out there. 
 
How would you define your state's housing market?
In Maine, real estate is second in state GDP, after healthcare and we have one of the highest homeownership rates in the nation. The drive for homeownership in Maine is incredibly strong. Maine is an incredibly diverse states as far as the real estate market is concerned. Overall, Maine home sales have set another record this year for the numbers of homes sold and home prices continue to go up. In southern Maine, inventory is lacking so buying can be a challenge, but prices continue to increase. In northern and eastern parts of the state, the overall home prices are slower to rise and properties in these areas seem to stay on the market for much longer.