Meet Your New MBA President and CEO: Robert Broeksmit
This month, the
Mortgage Bankers Association (MBA)
welcomes a new executive to the top position in the industry's leading trade organization.
Mortgage industry veteran Robert Broeksmit
has been selected to serve as MBA President and Chief Executive Officer. While many of our readers are already familiar with this leader, we wanted to sit down with him to find out more about what he brings to this position and where he hopes to lead the mortgage business from here.
Our first question, of course, was why he wanted the job.
"For me, this role is the culmination of a 33-year career in the mortgage banking business," Broeksmit said. "I was very attracted to the prospect of leading our industry and being a spokesperson after spending so many years in the various positions I've held around the industry."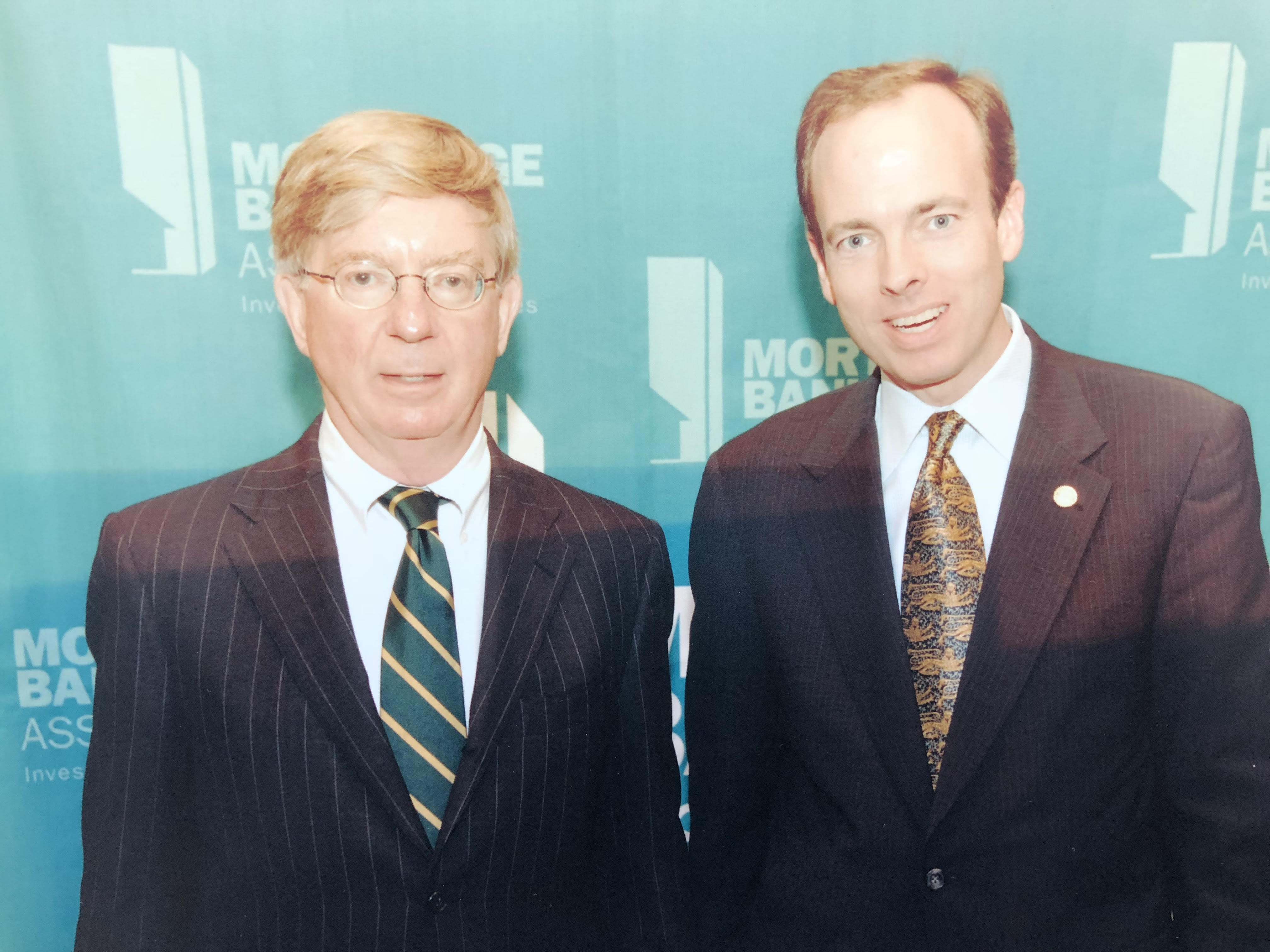 Preparation for a difficult job
For the past 29 years, Broeksmit has lived and worked in or near Washington, D.C. While he was not directly involved in policymaking in the political process, he follows it and recently led a consulting team that focused, in part, on those issues.
That was when Broeksmit served as President and Chief Operating Officer of Treliant, the position he left to join MBA. The privately-owned firm offers consulting for clients relating to compliance, risk management and operational landscape. The intent is to help bankers, lenders, FinTech firms, and mortgage and brokerage companies grow and serve consumer, small business, and capital markets clients while navigating the changing policies, rules, and agencies influencing financial services providers.
In that role, Broeksmit led a team focused on the industry's most pressing concerns, including consumer regulatory compliance, mortgage operations, financial crimes, financial markets conduct and compliance, fair lending, litigation support and operational risk.
"My role primarily had to do with legal and regulatory compliance on the mortgage side," Broeksmit said of his experience at Treliant. "I was very deeply involved in the lender's struggles with legal and regulatory compliance issues including, for instance, helping lenders combat allegations that they had violated the False Claims Act, which remains a big issue in the industry and a hindrance for FHA lenders."
Prior to Treliant, Broeksmit was President of B.F. Saul Mortgage Company, a division of Chevy Chase Bank; Executive Vice President of Mortgage Lending for Capital One; and Vice President of Direct Consumer Marketing and Sales for Prudential Home Mortgage Company.
 
A platform for listening to the membership
Given his experience in the industry, we wanted to find out what he felt were the most important issues he would focus on as head of the MBA. A few points sprang to his mind immediately.
"As we approach the 10th anniversary of the GSE conservatorship, I feel that GSE reform must remain a top priority," he said. "I also believe that there are ways that some of the Dodd-Frank era regulations can be improved. We are working with the CFPB on its review of the rules, and we will stay actively involved."
But Broeksmit stopped short of laying out a detailed platform for his administration instead taking a step back, saying, "I would love our members to determine what is most important to work on next. I'm doing a lot of listening and we'll continue to do that throughout my tenure."
Broeksmit was careful to point out that he is not coming into the new position with a "signature issue" that he wants to make his focus. "I want to understand the concerns of our members and then be a vehicle for amplifying that concern.
That's how I plan to effectively advocate on the industry's behalf with the administration, the regulators and legislators.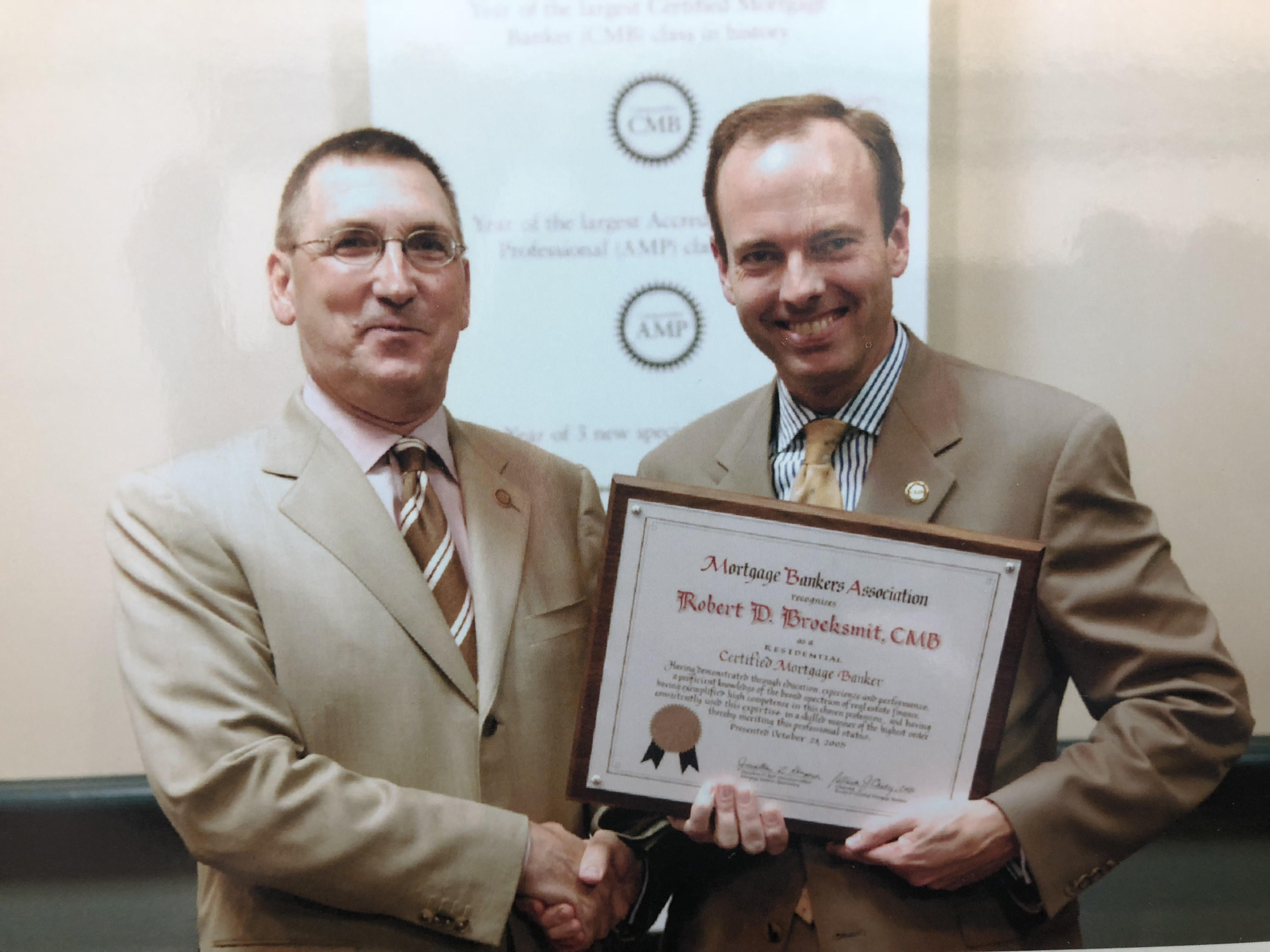 Keeping the industry's voice strong
While Broeksmit says he wants to stay open to leading the industry in the direction the MBA's members feel is most important, he also said he has no plans to step back from the work his predecessor did.
"I'm very grateful to Dave Stevens and for the great work he did at this association," he said. "I'm fortunate to come into this job when the association has a really strong, reliable staff committed to our industry and to our members. Also, we're in very good shape financially."
Broeksmit said he was also grateful that Stevens had taught the industry to speak with "One Voice," and that he would continue to support that approach during his tenure.
"That 'One Voice' theme will continue through my time here," Broeksmit said. "It's critically important."
To that end, Broeksmit has already begun spending time with other housing-related trade organizations, including those serving builders and real estate agents.
"When we convinced 28 other institutions to sign onto our GSE reform letter, including the homebuilders and Realtors, that demonstrated real cooperation among the many voices in the housing debate," said Broeksmit.
 
His first big meeting with the membership
We asked Broeksmit what he was looking forward to at this year's MBA Annual Convention in his home town of Washington, D.C. It will, after all, be his first big meeting with his new membership.
"I think the Annual Convention is a great venue for industry dialogue and a great way for me to see a large number of our members in person over an intense few day period," he said. "We need to keep the conversations going and learn more about the concerns of our members."
But it won't be like he'll be walking into a cold room. After 33 years in the mortgage industry, Broeksmit plans to see a great many old friends at this year's show.
"I have friends and colleagues from all over the country whom I've met through the many roles I've held in this business," he said. "It's just great to see old friends and renew acquaintances. In this industry, we all work together in whatever roles we happen to be in at the moment. And we have a little fun as well."
 
A new home close to home
Ending up in the nation's capital working for the leading trade group in one of our most important industries may seem like a far distance to travel for a kid who grew up the youngest of six children born to a minister and his wife in Illinois. But Broeksmit got started on this path early on.
After graduating from Yale, he took a temporary job typing up forms in The Money Store in Union, N.J. "I've been in the business ever since," Broeksmit said.
Today, he lives near Washington with his wife Susan and their three kids, all of whom were born in Georgetown Hospital. The best part, he says, is that his new business home in the MBA's national headquarters is located about six miles from his house, so his family didn't have to move.
To find out more about what Broeksmit plans for the MBA in the year ahead, attend the MBA's Annual Convention in Washington later this month or watch for our coverage in the November 2018 issue.
---
Rick Grant is Special Reports Editor for National Mortgage Professional Magazine and Mortgage News Network. He may be reached by phone at (570) 497-1026 or e-mail

[email protected]

.
---
This article originally appeared in the October 2018 print edition of National Mortgage Professional Magazine.
---