Getting Ahead of the Technology Curve
Getting ahead of the technology curve is about breaking the code to your organization's digital success. The digital lending focus has been and is largely on the consumer. We are hearing about how consumers are expecting a branded digital experience. They want personalized Netflix recommendations that fit their unique financial needs. They need Amazon-trusted-ease-of-use to keep them moving forward. And, they want a click-and-go Uber-frictionless-pickup-and-delivery from application to funded. Lenders want to give the consumer what they want to stay competitive and they want to reap the return on their investments.
A key factor in reaping a return on tech investment is for lenders to understand their customer's digital journey within the context of their organization's digital workplace. It's about remodeling and reimagining roles and responsibilities of the Loan Officers and the entire lending team. It's about removing outdated excuses. People have to work really hard at avoiding technology. Lending teams don't have to embrace technology because technology embraces each of us during every facet of daily life.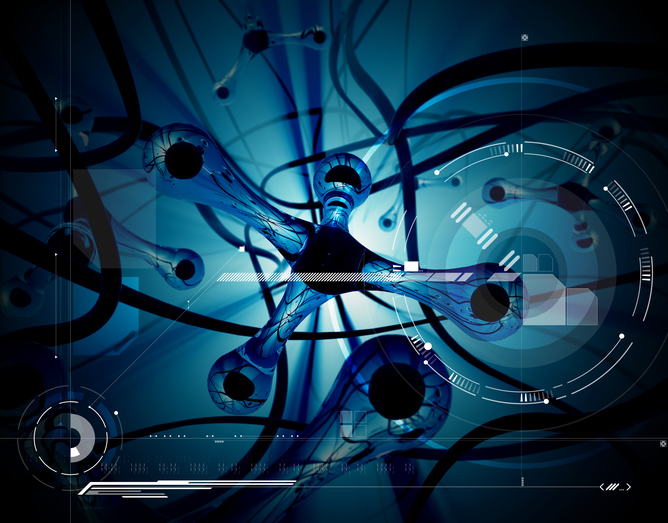 There is no single IT solution for most business needs any more. Today's organizations have exponentially more technology options available than ever before to create value for their stakeholders including but not limited to the consumer. Importantly, they have more technology options available to improve the way their workplace digitally operates. Many lenders have taken the time to come to a clear and decided business imperative. They have made technology decisions based on their governing principals. But, lenders still struggle with low usage and adoption, resulting in unrealized returns on technology investments. While much has been talked about in terms of the consumer journey and the brands above have laid the groundwork for the consumer digital experience. Lenders are encouraged to look within their organizations and industry as whole to map out their lending team's digital journey. Lenders don't need to harbor all of the responsibility of providing a digital workplace and consumer experience. Fintech innovators have to work together and invest the necessary time and resources now to support their customers and their customers' customer digital journey. It isn't enough for the fintech innovators to come together to create an exceptional digital experience or for lenders to make the new technology spend, if the lending teams are going to stick old processes that dilute the value and impede the efficiencies of new technology. It is time to change the roles and responsibilities of the lending team to reap the technology rewards.
As the lending space grows more complex, it drives workplace complexity and influences rapid change. We have to design today's digital workplace for a high level of diversity, frequent change, and lack of control. Lenders will need to consider the technology that is vetted and managed organizationally and "shadow" technology that arrives in the workplace via the lending team's "own" devices often becoming miniature application ecosystems in their own right. They will need to understand how the lending team is using and benefiting from technology and to access the gaps, blocks and unrealized resistance to successful use of technology to vision cast a remodel that follows good design principles. Good design principles are the culmination of user insights both from the borrower team, lender's team, along with brand values. Consider all of your customer touchpoints and who on your team provides, or in this changing landscape, who or what needs to provide that touch. Include both technology's high-tech touch and the lending team's personal touch needs. Keep in mind that, from an individual worker's perspective, an ideal digital workplace would be significantly more usable and effective than what they have today. It would be easy, intuitive and simple to navigate. Start by mapping out the current journey and begin to understand the future journey. Apply design principles to each phase of the journey and make sure that those phases are connected to provide a personalized, rich home financing shopping experience that will drive engagement and conversion. Bring together the Information Officer, Compliance Officer, Lending Officer, Production Manager, Processors and Underwriters. Include leaders at all levels. Marketing and human resource personnel ensures the completeness of the journey being mapped and understood. This level of transparency creates a trust–performance relationship necessary for rapid usage and adoption resulting in measurable profitability.
Implementing a digital workplace that supports consumer self-service coupled with highly-skilled lending experts is essential. When digital lending solutions work in concert, they collectively provide the type of experience the consumer has come to know and trust. Borrowers engage simply and easily from "Hello" to "Here's your money." They are empowered to make the best use of their time during the financing phase because digitization doesn't keep nine to five hours. Real-time, meaningful statusing and automated processes provide transparency that fosters a trusted brand experience. In the digital workspace, Loan Officers will benefit from a transaction coordinator who will manage the services that have moved up in the loan process, including verification, credit authorization and scoring, scheduling and payment of appraisal and inspections, automated product recommendation and selection from the lenders PPE, instant conditional approval, and initial and final disclosures. The digital workplace provides efficiencies that are compliant following the business rules within the platform. This does not mean that human touch is absent. Built-in notifications, and transaction coordinators support and orchestrate communications that require a specialized personal touch. The remodeled digital loan process moves from application to underwriting and then to processing and e-closing with measurable ROI when lenders reimagine the roles and responsibilities of the lending team.
Lenders need to put some careful thought into how they'll stay ahead of the rapid pace of technological change while ensuring that the business as a whole doesn't continue picking up the IT reins and driving the agenda. When the lender knows which functionalities are relevant per journey phase, it's time to implement the digital workplace to ensure that the touchpoints are orchestrated into your workflow. Build systems and processes to align with and support your business imperative and customer-centric strategy. It's about managing change. Turn to technology that fits. Look for well-architected solutions that are highly configurable, and that provide customization that support brand continuity. Look to provide personalization and self-service that taps into today's do-it-yourself consumer and the newly remodeled lending team. Create an effective and highly inclusive vision with an adaptable plan that is sustainable for long-term digital workplace success. Empower individuals to become effective change agents to achieve operational goals. When done with careful thought, achieving tech nirvana would be so enabling that the tech gets out of the way. 
---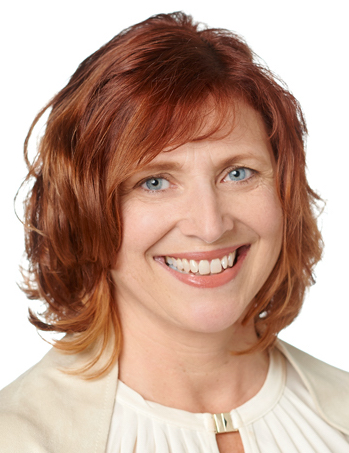 Linda Verardi is Vice President of Business Development for MortgageHippo. During her career in the mortgage industry, Linda has worked for six technology startup companies. Her recent move to MortgageHippo grew out of a passion for artificial intelligence, machine learning, RPA (robotic process automation), big data, and of course, voice. She may be reached by e-mail at Linda@MortgageHippo.com.
---
This article originally appeared in the October 2018 print edition of National Mortgage Professional Magazine.