New Book Focuses on Appraising Condemned Properties
The
Appraisal Institute
has published a new book that details the challenges in valuating properties that are subject to being condemned through the eminent domain process.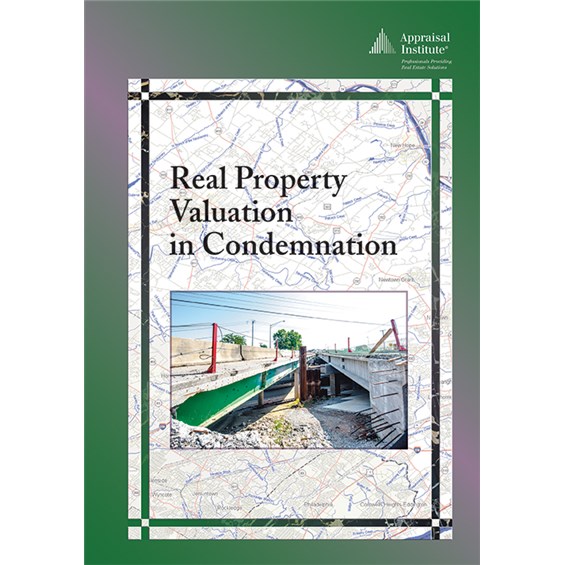 In the newly released 300-page "
Real Property Valuation in Condemnation
," more than two dozen Appraisal Institute professionals offer their insight on the legal concerns related to the assessing valuations on condemned properties. It also explores how appraisers derive supportable opinions of value that can be used to support the determination of worth associated with properties that are subject to this form of seizure.
"Specific legal concepts in eminent domain such as the larger parcel, federal and state rules and just compensation have always complicated the application of the valuation process," stated Appraisal Institute President James L. Murrett in the book's foreword. "Those who commission appraisals understand that appraisers are hired to provide an opinion of the value of real property rather than an interpretation of case law. And the evolution of professional appraisal standards provides the clients of appraisers with a sense of confidence in the competence and commitment to ethical conduct on the part of appraisers."