FHA Report: 'Clearly Strong' Despite Shaky HECM Data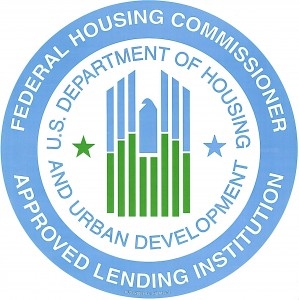 The Federal Housing Administration (FHA) gave itself a mostly positive health report in its
2018 Annual Report to Congress
, claiming that its' financial viability was "clearly strong" and that the capital reserve ratio for its Mutual Mortgage Insurance Fund (MMI Fund) was "above the statutory minimum for a fourth consecutive year" while the fund had a total economic net worth of $34.8 billion at the end of fiscal year (FY) 2018, up by more than $8 billion from the previous fiscal year.
FHA's cumulative Insurance-in-Force reached $1.26 trillion of Unpaid Principal Balance (UPB) at the end of FY 2018, largely unchanged from FY 2017. The FHA endorsed more than one million forward mortgages in FY 2018, including 776,284 purchase loans, for a total of $209 billion in UPB. First-time homebuyers accounted for 641,921 or 82.7 percent of all FHA forward purchase loans and minority homebuyers accounted for 33.8 percent of all FHA forward purchase loans. The average loan amount of FHA-insured forward mortgages was $206,041, with the average borrower's credit score was 670, down slightly from 676 in FY 2017.
"The financial health of FHA's single-family insurance fund is sound," said HUD Secretary Ben Carson. "FHA is in good hands, guarding against excessive risks, protecting the American taxpayer, and remaining true to our core mission to facilitate safe and affordable mortgage options for qualified borrowers."
However, there was a problem with the FHA's Home Equity Conversion Mortgage (HECM), or reverse mortgage: The 2018 HECM portfolio has a negative capital ratio of 18.83 percent and a negative economic net worth of $13.63 billion. HECM endorsements declined 12.6 percent since last year, with 48,327 new mortgages endorsed, and total Capital Resources in the HECM portfolio totaled $2.11 billion for FY 2018, which was offset by a negative $15.75 billion in cash flow net present value.
Industry reaction to the FHA report was supportive.
National Association of  Realtors
President John Smaby praised the leadership of FHA Commissioner Brian Montgomery for continuing the agency's "mission of facilitating safe and affordable mortgage options for qualified borrowers, in particular first-time and minority homebuyers." Smaby acknowledged the problems with the HECM program but added that his organization was "hopeful that recent actions by the FHA to reduce the volatility of the HECM portfolio will continue to stabilize the program."
Robert D. Broeksmit, president and CEO of the
Mortgage Bankers Association
, was also satisfied with the report's positive data, noting that the FHA was "closely monitoring the increasing risk in the forward portfolio, indicated by rising debt-to-income ratios, declining credit scores, and the increasing use of down payment assistance programs." He also shared concern on the HECM data and called on policymakers to "continue considering ways to insulate the forward program from the volatility in the reverse program."