Norcom Adds VP/Market Manager, Two Key Promotions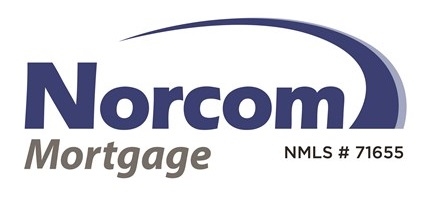 Norcom Mortgage
has announced the addition of Charlie Napolitano as Vice President, Market Manager, with a focus on Renovation Loans. Norcom has also announced the promotions of Kyle Keagan to Assistant Vice President, Market Manager and Forrest Ridley to Director of Third-Party Originations (TPO).
Napolitano comes to Norcom Mortgage with 21 of years in the renovation mortgage industry, and 10 focused on renovation loans. In his previous role, he helped formulate and build a streamlined renovation loan approval process and increase Loan Originators' and Real Estate Agents' understanding of renovation loan qualifications.
"Charlie will improve our ability to support the needs of our borrowers," said Norcom Mortgage Executive Vice President of Sales James Morin. "The real estate market is a tough one right now. Since we've seen an increase in renovation loan opportunities, we want to make sure our Loan Officers and Realtor partners have the knowledge to secure this type of loan for our borrowers."
Keagan will be responsible for overseeing all branches in the New England market area, with the exception of the Connecticut-based locations.
Keagan was instrumental in setting the TPO Department on the right path as the VP of TPO. Under his leadership, organizational processes improved, department overhead decreased, and operational efficiencies increased. He truly understands the importance of customer experience, specialized attention, and operational reliability as key factors in success.
"With a proven track record for successfully leading his TPO team, Kyle's leadership skills are well-suited to take on the Assistant VP, Market Manager role."
Ridley has been instrumental on the TPO team as an Account Executive for seven years. His transition to a leadership role provides him with a great opportunity to expand TPO partnerships with Norcom. He brings with him an appreciation for the team at Norcom and understands that their knowledge and support fuel the TPO Department.