HUD Recognizes Homebridge as Top 203(k) Lender
According to the U.S. Department of Housing & Urban Development (HUD),
Homebridge Financial Services
continues to lead the country in renovation mortgages according to
HUD's year-end 203(k) Endorsement Summary
. HUD's most recent report marks the second year in a row that Homebridge, which began offering these loans in 2011, has led the nation in FHA renovation mortgages.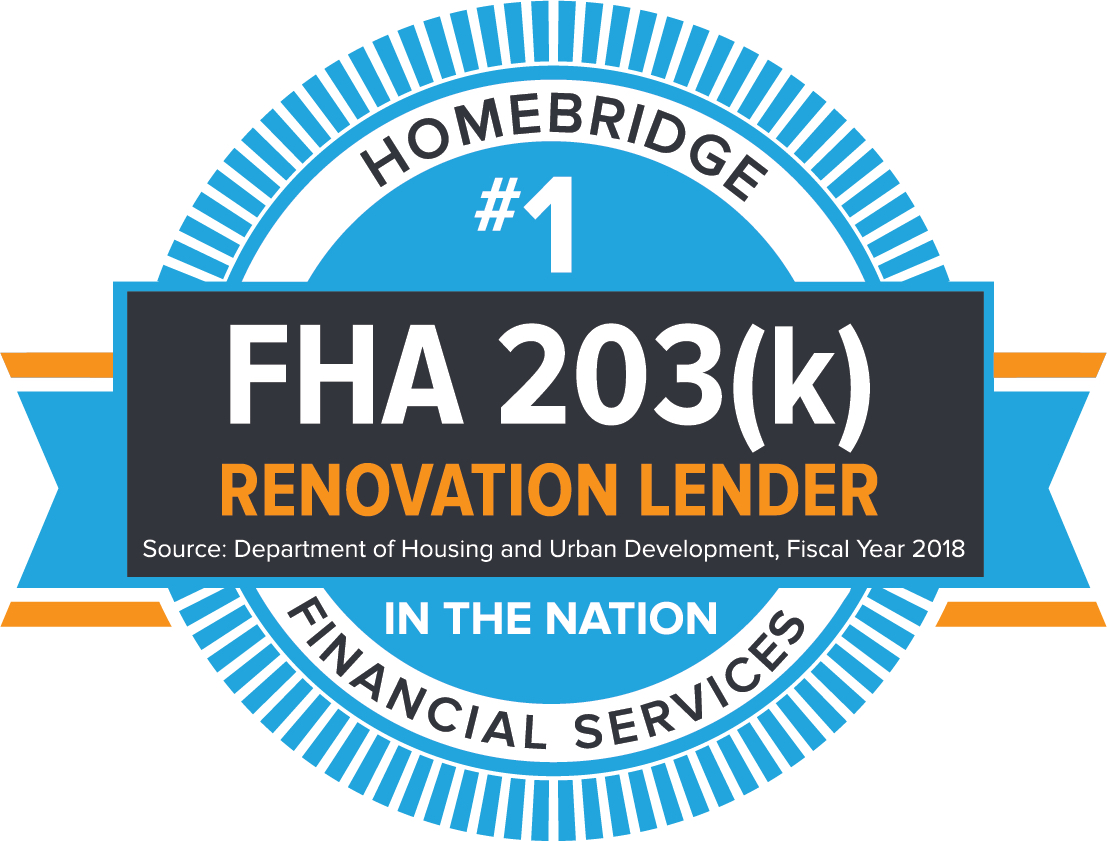 In its report, HUD stated that Homebridge's retail platform and two wholesale divisions, Homebridge Wholesale and REMN Wholesale, combined for 954 endorsements 87 percent more than the second highest lender on HUD's report, and 219 percent more than five of the top 10 lenders who originated 203(k) loans during HUD's most recent fiscal year.
"One of the biggest issues in housing right now is the lack of available homes that are desirable in terms of both location and design. When a borrower can't find a home that meets both of these needs, they tend to postpone their purchase, sometimes indefinitely," said Steven Marshall, Homebridge's National Director of Renovation Lending. "Homebridge's success with renovation mortgages is in direct correlation to borrower interest, the referrals we receive from real estate professionals who are having a tough time finding buyers for less than perfect homes in their local areas, as well as the extra effort our associates put towards helping borrowers close these loans."