Mortgage Rates Steady, New Home Applications Down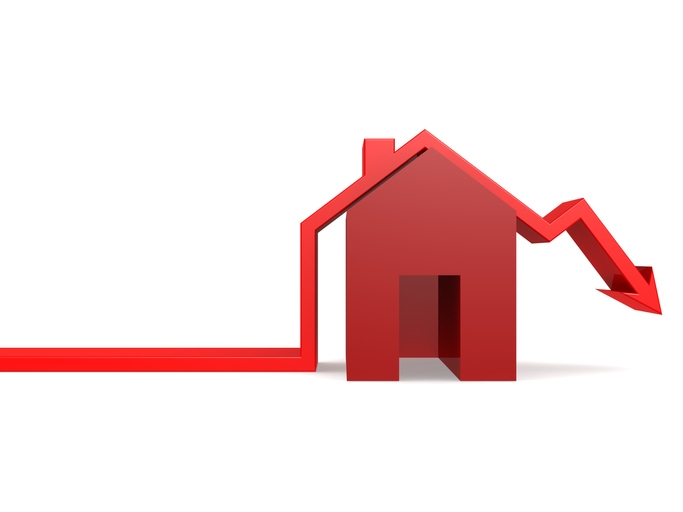 Mortgage rates held steady in the
latest data report issued by Freddie Mac
. The 30-year fixed-rate mortgage (FRM) averaged 4.45 percent for the week ending Jan. 17, unchanged from last week. The 15-year FRM this week averaged 3.88 percent, down from last week when it averaged 3.89 percent. And the five-year Treasury-indexed hybrid adjustable-rate mortgage (ARM) averaged 3.87 percent, up from last week when it averaged 3.83 percent.
"Weaker manufacturing data and a more dovish tone from the Federal Reserve left mortgage rates unchanged relative to last week," said Sam Khater, Freddie Mac's Chief Economist. "However, interest rate-sensitive sectors of the economy—such as consumer mortgage demand and homebuilder construction sentiment—are on the mend, which indicates that lower interest rates are beginning to have a positive impact on some segments of the economy."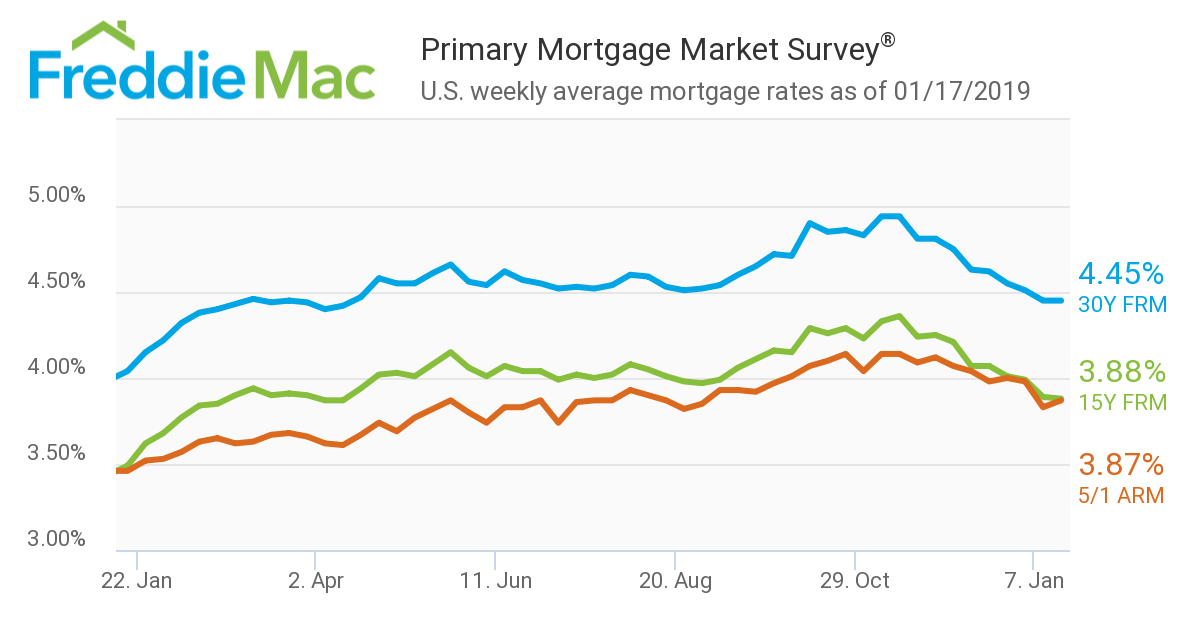 The MBA estimated new single-family home sales were running at a seasonally-adjusted annual rate of 552,000 units in December, down 12 percent from the November pace of 627,000 units. On an unadjusted basis, the MBA estimated that there were 37,000 new home sales in December, a decrease of 17.8 percent from 45,000 new home sales in November. The average loan size of new homes increased from $326,037 in November to $334,944 in December, with conventional loans composing 69.5 percent of loan applications and FHA loans 17.3 percent.
"New home sales declined for the second straight month in December, from 627,000 units to 552,000 units, as factors such as a volatile stock market and economic uncertainty, both here and abroad, likely kept some prospective buyers away," said Joel Kan, MBA's Associate Vice President of Economic and Industry Forecasting. "This pullback in activity was in spite of falling mortgage rates and a robust job market. Looking ahead, if mortgage rates remain low, housing inventory rises, and home-price growth continues to steady, we expect to see a rebound in purchase activity this spring."