How Mortgage Brokers Can Win More Business in 2019
The end of the year is a good time to reflect on the success you experienced in 2018 and game plan for how 2019 can be even better. Figure out your goals and determine what you'll do to grow your business–whether that's doing a couple more loans in a month, growing your team, and so on.
As the purchase market continues to thrive, competition between lenders is strong for every loan. Mortgage Brokers are in a great position to win more loans because of the loan options, service, and technology they can provide. The wholesale channel is growing, and every Mortgage Broker should have the mindset that they can dominate their market next year. Brokers need to figure out how they're going to use their advantages to take their business to another level in 2019.
 
Win over real estate agents, win business
In a purchase market, building and strengthening relationships with real estate professionals is essential. Real Estate Agents are actually very aligned with Mortgage Brokers–they serve the client, not a lender.
The first step to building those relationships is recognizing what's most important to real estate professionals. Hitting a contract date is at the top of the list. This is a huge competitive advantage for Mortgage Brokers because they have wholesale partners with faster turn times than retail banks. Real Estate Agents can be confident that when they write a 30-day purchase agreement, their loan will close on time–and that means they get paid faster.
Brokers can also offer real estate professionals an advantage at the closing table by working with a lender who funds instantly. Funds are available before a closing takes place so a borrower can get their keys and a Real Estate Agent can get paid once they sign with no further waiting. This takes a lot of the stress out of the closing process and makes a real estate agent look like a hero to their clients.
 
The more they know, the more successful they'll be
A recent survey showed that once a Real Estate Agent uses a Mortgage Broker, 90 percent would recommend that Broker to other homebuying clients. The same survey showed that, once a Real Estate Agent worked with a Mortgage Broker, they were 35 percent less likely to recommend a national bank to future clients.
The two biggest reasons why real estate professionals use Mortgage Brokers are their ability to shop around and the high level of service they provide. If a Mortgage Broker has access to five lenders, they have the ability to pick the best of the five. It's a no-brainer. And because a Broker's reputation is on the line with every loan, they have to deliver great service or they won't get more business.
The survey also revealed that only three percent of real estate professionals recommend Brokers because of their speed. This is a misconception Brokers need to educate their real estate partners on and could be a contributing factor as to why they're having a tough time building those relationships.
Real estate professionals need to understand that Brokers can close loans just as fast, if not faster, than online lenders because of all the technology they have access to through their wholesale lending partners. It's up to Brokers to educate real estate professionals on the benefits they provide, and why those advantages are important.
 
Embrace technology
Technology will continue to be the biggest disruptor in the mortgage business. It makes closing loans a faster, easier and more seamless process. A Mortgage Broker can now close a loan without ever having to pick up a pen or print a sheet of paper. As 100 percent virtual e-closings have become available in roughly half the country, borrowers are able to complete a closing anywhere that has Wi-Fi access.
Brokers have the opportunity to deliver a fully digital mortgage experience, from application to closing, to their real estate partners and borrowers alike. You don't have to use all the tools that are out there, but having access to them is a nice selling point.
Of course, as valuable as technology is, it's only as good as the people behind it. Brokers should know their clients and remember that, without great service, technology is simply a tool. With it, technology is a true game-changer.
 
Enhance your online presence
Mortgage Brokers need to be where their audience is. Having a presence on social media and engaging in conversation with your followers is something you can do that doesn't take much time, but can help you get an edge. One study found that 77 percent of Millennials use social media during the homebuying process. Posting valuable content on Facebook and LinkedIn is an opportunity to get in front of potential clients. If you need help, work with a lender who can teach you how to use social media to your advantage.
It's also important to pay attention to online reviews. Eighty-nine percent of Millennial borrowers rely on online reviews and recommendations. If you're going to a new restaurant, you're probably going to look it up online beforehand to see what people are saying about the food. It's no different when it comes to getting a mortgage–especially when you're talking about one of the biggest financial transactions of someone's life.
Mortgage Brokers should use online reviews to their advantage. Ask borrowers who had a good experience to post a positive online review. That should be done soon after a closing while it's still fresh in a client's mind. Having a strong online presence can help brokers build their brand and get more business.
 
Dominate by being different
Mortgage Brokers should always be thinking about ways they can differentiate themselves. Offer something different than the competition. When the market shifts, Brokers know there's a lender out there that fits, whereas a retail lender has to fit a certain product set.
Brokers need to leverage the wholesale lenders they work with and the different options they can offer their borrowers. Maybe it's different choices on mortgage insurance, a great jumbo program or reliably fast closings. Know your lenders and take advantage of their strengths.
Brokers can also make themselves stand out by not giving into the mindset that higher rates means business is going to slow down. We are still in a historically low period for interest rates. Refinance opportunities will still be out there and brokers can find them by staying in touch with past clients. Mortgage Broker market share is actually up to 16 percent and is continuing to grow because Brokers don't use the market as an excuse. Business is out there. Opportunity is out there. Brokers can control their own destiny by taking advantage of it.
 
Mortgage Brokers aren't just making a comeback–they are back! Every day, more loan originators are realizing that an independent mortgage company is the best place to work because it's the best place for a consumer to get a loan. The wholesale channel will continue to grow in 2019 and Brokers need to find new ways to compete for loans. As the New Year approaches, Brokers should be thinking about how they grow their business long-term, not just short-term. What you do this year will lay the groundwork for 2020, 2021 and beyond.
---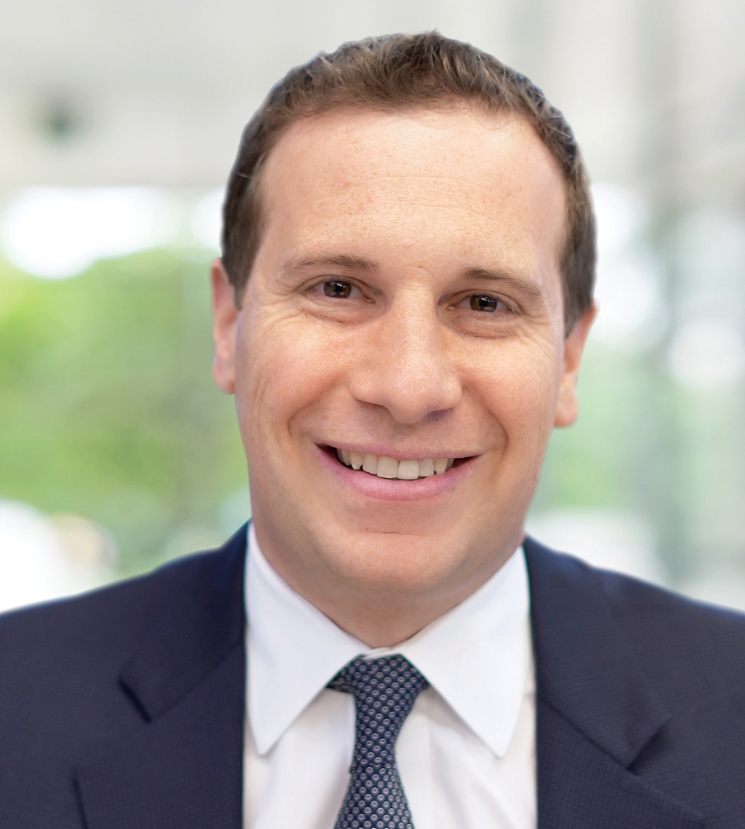 Mat Ishbia is President and Chief Executive Officer of United Wholesale Mortgage (UWM). One of the nation's leading advocates for Mortgage Brokers, Mat has changed the lending platform, turning UWM into a $40 billion company and the number one wholesale lender in the country.
---
This article originally appeared in the December 2018 print edition of National Mortgage Professional Magazine.
---