Home Sales, Prepayment Activity Up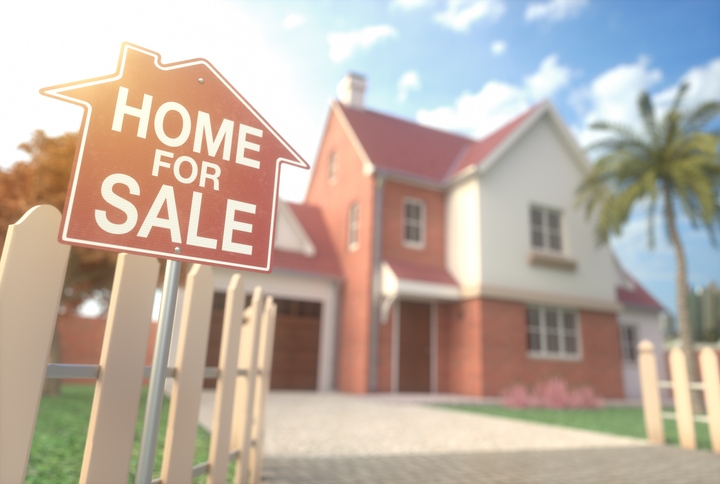 Sales of new single-family homes in March 2019 were at a seasonally-adjusted annual rate of 692,000, according to estimates released by the U.S. Census Bureau and the Department of Housing & Urban Development (HUD). Last month's sales level was 4.5 percent above the revised February rate of 662,000 and three percent above the March 2018 estimate of 672,000.
The median sales price of new houses sold in March was $302,700 and the average sales price was $376,000. The seasonally-adjusted estimate of new houses for sale at the end of March was 344,000, which represents a six-month supply at the current sales rate.
Separately, Black Knight Inc. reported that prepayment activity increased by 28 percent from February to March, the largest single-month increase in more than 2.5 years. The national delinquency rate fell by 5.3 percent for March, which was the smallest improvement for any March in six years. However, March ended on a Sunday, which Black Knight noted has historically led to an increase in delinquencies, and it also followed February's atypical increase in delinquencies.
Still, Black Knight also pointed out that March 39,700 foreclosure starts were the lowest single-month volume in more than 18 years, while outstanding 90-day delinquencies fell below 500,000 for the first time in more than 12 years.
March's strong data reports coincided with a revised 2019 housing forecast from Realtor.com, which now expects lower mortgage rates of 4.5 percent by the end of the year, lower than the previously announced 5.5 percent forecast, and a 2.9 percent home price growth instead of the earlier prediction of 2.2 percent.
"The 2019 housing market is different than what we predicted in fall 2018, primarily due to an unexpected drop in mortgage rates in January 2019," said Danielle Hale, Realtor.com's Chief Economist. "We believe 2019 will be characterized by lower, but still increasing mortgage rates that will buoy home prices and sales by boosting buyers' purchasing power beyond what we initially projected. This will create a slightly hotter, but still cooling housing market relative to the initial forecast five months ago."
However, data from Zillow pointed to a cooling market: For-sale home inventory rose 1.2 percent in March, the seventh consecutive month of gains, and the typical home was worth $226,700, a 6.6 percent increase from last year and the smallest year-over-year appreciation in home values since August 2016. Zillow also determined the overall inventory during March was 1.2 percent higher than the previous year while new listings declined 6.1 percent over the same period, and the share of listings with a price cut is higher than this time a year ago in 33 of the nation's 35 largest housing markets.
"There is a narrative that inventory is growing, which favors buyers," said Zillow Director of Economic Research Skylar Olsen. "But the how and why is important. There may be more homes available for sale over the course of the month, but that's because more leftovers from previous months are sticking around. In truth, fewer homeowners are putting their homes on the market and buyer demand is falling back. Buyers won't have as much competition this shopping season and can take more time finding the perfect match, if it's out there."